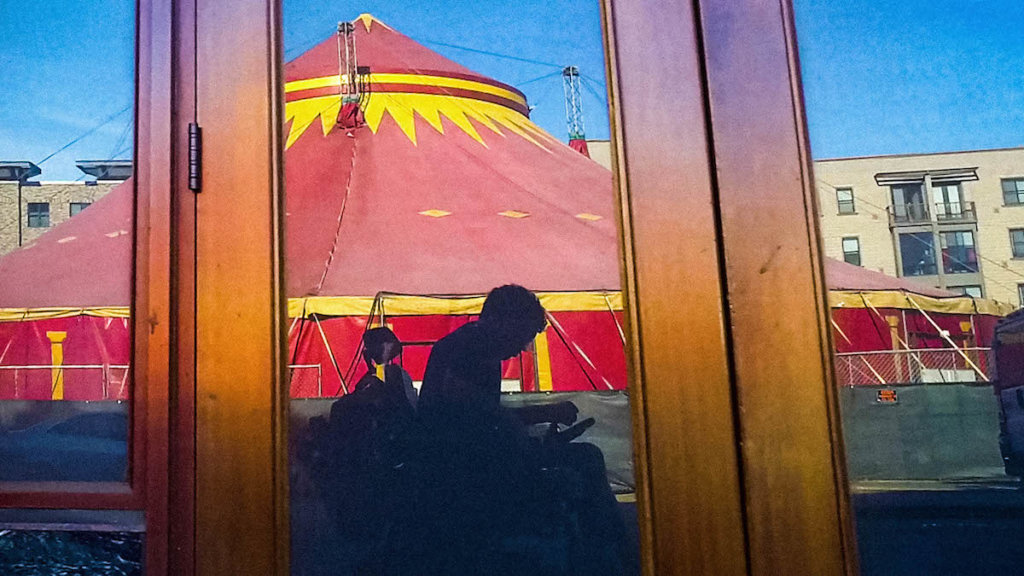 Los Angeles, CA, Jan. 27 – "I Didn't See You There" is the first feature-length documentary from award-winning Disabled filmmaker, Reid Davenport. Premiering at the 2022 Sundance Film Festival, the powerful film immerses viewers into the day-to-day perspective of a wheelchair user, asking its audience to grapple with the way Disabled people are seen by the world, and thus how Disabled people see the world around them.
Perhaps the film's most effective choice is that Davenport himself is almost never seen on-camera, save for a few quick glimpses in a window reflection, or his hands entering frame to pour a drink or grab a nearby object. This allows Davenport to show the audience how he sees the world without having to feel like an on-screen spectacle, which in itself is a strong commentary on how Disabled people historically have been viewed and treated by society.
"I wanted to make a film about how I saw the world," Davenport narrates at the opening of the film. "I thought if I stayed firmly behind the camera, I could show you how I see, without having to be seen."
Davenport accomplishes this tremendous feat by utilizing his wheelchair to position the camera at "unconventional" levels and perspectives (at least compared to traditional cinematic standards) that capture the world exactly how Davenport experiences it every day. We see shots of the ground quickly passing by as he navigates the streets and sidewalks of Oakland with his power wheelchair, and shots where the camera is pointed almost directly at the sky so we see only the tops of buildings or glimpses of people's faces as they pass Davenport on the street. Then there are longer, almost reverent tracking shots of the city and other landscapes that Davenport passes by on a daily basis.
Of course, these shots are consistently interrupted throughout the film by various interactions that Davenport has with other people throughout his day. many of which will be deeply relatable for folks in the disability community but will likely be eye-opening for nondisabled people. There are the constant unwarranted offers for "help" from strangers on the street, condescending public transit workers, and perhaps the most frustrating, people and objects continually blocking Davenport's path (literally and figuratively) as he navigates the world.
We also travel long-distance with Davenport as he flies from Oakland back to his hometown of Bethel, Connecticut, a birthplace he shares with American circus showman, P.T. Barnum, founder of the Barnum & Bailey Circus and inventor of the "freak show," a concept that Davenport returns to again and again throughout the film, contemplating its troubling role in the history of how Disabled people have been systematically objectified and exploited by society.
In a post-film Q&A session with Davenport and a few other key members of the crew, Davenport expressed that his overall goal for the film was for other Disabled people to watch it and think, "Hey, I can do that!" and I personally look forward to seeing many more films from Disabled creatives who may feel encouraged to share their stories and much-needed perspectives after watching this film.