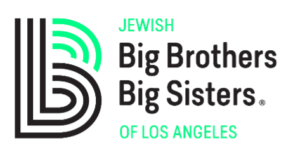 The mission of Jewish Big Brothers Big Sisters of Los Angeles is to assist youth in reaching their full potential through innovative, impactful programs. For over 100 years, JBBBSLA has been offering one-to-one mentoring for Jewish youth who could benefit from an additional positive adult role model. In addition, JBBBSLA offers a Jewish and secular residential camp for youth in Greater Los Angeles. Once program participants reach high school, they are eligible to participate in college guidance services and apply for scholarships to help them reach their higher educational goals.
RespectAbility recently had the opportunity to partner with Teen Talk App, one of JBBBSLA's newer programs. Teen Talk App provides a free, anonymous, safe place for teens to request support from trained peers and learn from others with similar experiences. The free app is available to download on iOS and Android devices for teens 13-19. The app is used by teens in over 100 countries and averages about 150 daily active users.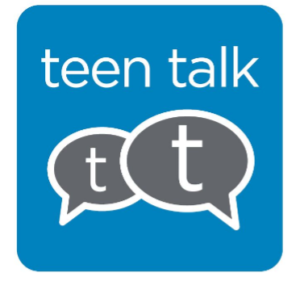 Trained teens advisors are available live on the app nightly from 5pm-10pm PT. Teens can post on the app 24 hours a day and will receive a response as soon as our advisors come online. If a teen is not ready to post but searching for support, they can access the browse tab. This feature allows app users to search conversations by topic and read through what other teens are experiencing and how teen advisors supported them. Teen advisors complete a comprehensive training prior to volunteering on the app and are supervised during shifts.
Every quarter Teen Advisors are invited to participate in different Continued Education workshops. On July 14th, Teen Advisors invited Emily Borses, a member of the RespectAbility's National Disability Speakers Bureau to share her experience with anxiety disorder and how it has impacted different aspects of her life. The session also included a Disability 101 conversation led by Jake Stimell, Associate at the Speakers Bureau. The Teen Advisors were able to ask questions and better understand the importance of disability inclusion and how to best support individuals. By furthering their education, Teen Advisors become more comfortable interacting with users and confident with the support they offer. We look forward to continuing our partnership and bringing our communities together.
If you're interested in learning more about JBBBSLA and Teen Talk App, please visit https://www.jbbbsla.org/ and https://www.teentalkapp.com. Looking to get more involved with Teen Talk App? Please email Leeron Tzalka, Teen Talk Community Relations Manager, at ltzalka@jbbbsla.org.