Read the Transcript
Download the Accessible PowerPoint
We shared how to take your deep commitment to Diversity and Inclusion and make it a reality. Learn from some truly successful leaders as they share the secret of their Diversity and Inclusion success, exploring the successful disability initiatives of which they've been apart, and looking at their intersection with other initiatives in the diversity space, including LGBTQ+ and beyond.
Panelists Include
Moderator: Linda Burger, MSSW – RespectAbility Board of Directors Treasurer and Jewish Family Services Houston
Dorsey Massey, LMSW – JCC Manhattan
Sally Weber, LCSW – Program Consultant
Speaker Bios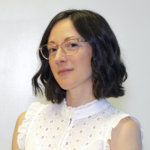 Dorsey Massey, LMSW spearheads an inclusion initiative at JCC Manhattan and partners with all departments to develop, modify, and implement staff training to better support varied learning and communication styles. With a goal of ensuring that individuals are supported and connected to the community, she has created a comprehensive internship program to promote the development of graduate students' understanding and awareness of work within the disability community. Dorsey is also currently an adjunct professor at Columbia University School of Social Work where she teaches foundation courses with a focus on diversity and disability to graduate students.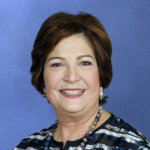 Linda L. Burger, MSSW has devoted her professional life to leading and shaping significant social service programs, including the establishment of game-changing initiatives that focus on erasing stigmas associated with disability and mental health issues. CEO of Jewish Family Service Houston since 2005, Linda continues to transform and expand the agency's resources and ability to respond to safety net basic needs, community emergencies and individuals who need ongoing help with counseling and other services. Burger is immediate Past Chair of the Network of Behavioral Health Providers in Houston among other board and advisory positions.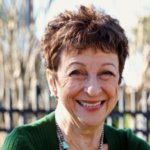 Sally Weber, LCSW is the retired Senior Director of Jewish Community Programs and Special Needs Programs at Jewish Family Service of Los Angeles, where she oversaw programs targeting specific and challenging needs of the Jewish community. She was also adjunct professor of Pastoral Counseling at the Hebrew Union College-Pacific Institute of Religion School of Rabbinic Studies. Ms. Weber was co-founder of HaMercaz, the One-Stop Special Needs Resource, a program of the Jewish Federation of Los Angeles and Jewish Family Service Los Angeles and has presented extensively on issues ranging from understanding the needs of families with special needs to the importance of social and cultural inclusion in people with disabilities in Jewish communal settings. Currently a consultant, she has worked with synagogues throughout the country on developing inclusion programs within their congregations.
Partners/Co-Promoters
Avodah, B'nai David-Judea Congregation, Builders of Jewish Education: JKidLA, Congregation B'nai Amoona, Congregation B'nai Emet, Congregation Kol Ami, Congregation Or Ami, Edlavitch DCJCC, Foundation for Jewish Camp, Gateways: Access to Jewish Education, Hebrew Union College, IKAR, Institute on Theology and Disability, Jewish Federations of North America, Jewish Federation of Greater MetroWest NJ – Greater MetroWest ABLE, Jewish Los Angeles Special Needs Trust and Services, Jewish Residential Services, JQ International, JVS SoCal, Jewish Women International (JWI), Keshet: For LGBTQ equality in Jewish life, Keshet Chicago, Lippman Kanfer Foundation for Living Torah, Marlene Meyerson JCC Manhattan, Matan, Moment Magazine, National Ramah Tikvah Network, Ohr HaTorah Synagogue, OurSpace LA, Reconstructing Judaism, Religious Action Center of Reform Judaism, ROSIES Foundation, Shalhevet, Shalom Institute, Stephen Wise Temple, Temple Adat Elohim, T'ruah: The Rabbinic Call for Human Rights, The Jewish Journal, The Miracle Project, The New Normal, The Women's Rabbinic Network, Union for Reform Judaism, USCJ, Whole Community Inclusion at Jewish Learning Venture, Yachad Los Angeles, Yeshivat Chovevei Torah Rabbinical School
This series is made possible by support from the Jewish Community Foundation of Los Angeles through a Cutting Edge Grant, The Diane & Guilford Glazer Philanthropies, The David Berg Foundation, the Stanford and Joan Alexander Foundation, Stanley & Joyce Black Family Foundation, and The Beverly Foundation.