National Leadership Program, Summer 2020 – Spring 2021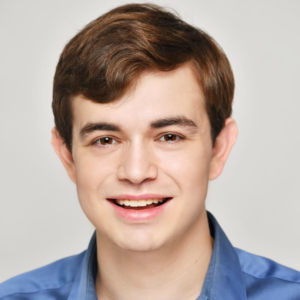 Ben Rosloff was a Jewish Inclusion Apprentice in RespectAbility's National Leadership Program for Fall 2020 and Spring 2021. RespectAbility is a nonprofit organization fighting stigmas and advancing opportunities so that people with disabilities can fully participate in all aspects of community.
Rosloff was previously a Communications Apprentice in the National Leadership Program for Summer 2020. He grew up in Great Neck, NY and earned a BFA in Electronic Media from Long Island University. In 2016 he joined Maslansky + Partners as a production assistant. As a production assistant he set up the studio, filmed readers using a DSLR camera while coordinating a teleprompter, and edited all selected footage using Premiere Pro. He has made films for a variety of organizations, including; his documentary short "Can I Call You?!" It was screened in the United States and Russia during an internship with Downtown Community Television Center. He has also co-produced, edited and screened multiple films for the United Nations. These include a film for World Autism Awareness Day, where Ben interviewed then-Secretary General Ban-Ki Moon, and "#Envision 2030" for Disability Awareness Day.
He continues to develop his skills in hand-drawn animation, camera and lighting techniques.  He also spends time rehearsing and auditioning for plays, films and TV shows as a member of a neuro-inclusive theater group, Actors' Equity and SAG-AFTRA.  He was cast in an Off-Broadway production in the role of Jeff Goldblum, an individual with an intellectual disability.
His interest in creating films about autism and other disabilities goes b­eyond just spreading awareness; it is a personal passion of his as a person with autism. He is excited to have the opportunity to learn more about reducing stigmas in society, and how they impact people with disabilities.
After the apprenticeship program, he hoped to take his improved networking and communication skills and use them towards developing and creating original shows for a studio or a network.
JOIN OUR TEAM!
RespectAbility is a nonprofit organization fighting stigmas and advancing opportunities for and with people with disabilities. Learn more about the National Leadership Program and apply for the next cohort! Contact [email protected] for more information.
ALL APPRENTICESHIP OPPORTUNITIES
LEARN MORE