Los Angeles, California, June 18 – Announced on the first day of RespectAbility's Summer Lab, RespectAbility's Vice President of Communications Lauren Appelbaum was announced as a recipient of The Roddenberry Foundation Impact Award in partnership with Propper Daley's A Day of Unreasonable Conversation for this innovative Lab program.
"Our goal is to support creators who are fighting to break down barriers to access and representation, and to erase limits on the type of stories we tell, who gets to tell them, and how," explained Greg Propper, President of Propper Daley and Founder of A Day of Unreasonable Conversation.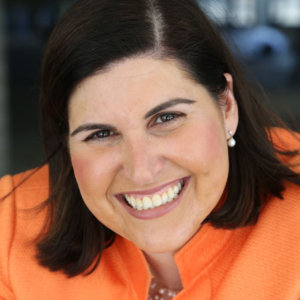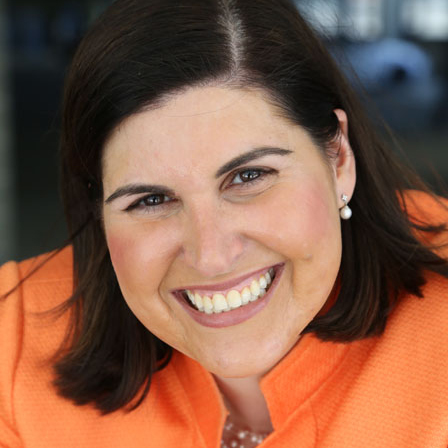 Appelbaum, who leads RespectAbility's Hollywood Inclusion efforts and authored the nonprofit's Hollywood Disability Inclusion Toolkit in 2018, created the Lab as a pilot program in 2019 with the assistance of RespectAbility Hollywood Inclusion Associate Tatiana Lee and Board Members Delbert Whetter and Jonathan Murray. The Lab brings authentic and diverse portrayals of people with disabilities to the screen by creating a pipeline of diverse professionals with disabilities behind the camera. The Lab began earlier this week for 31 participants and will take place over the next five weeks.
This award helps ensure full accessibility for all of our participants including live captioning and ASL interpreters for 15 professional development and additional networking sessions, as well as individualized job coaching.
Applications opened at a kickoff event at the home of Jonathan Murray and Harvey Reese in March 2020 shortly before the industry shutdown due to the coronavirus. As a board member for RespectAbility, one of his goals is get Hollywood to let people with disabilities tell their own stories.
The Lab also was the Fan Favorite chosen by the Arc Tank audience for the Northeast Arc's "The Arc Tank 3.0," which was created to positively disrupt conventional methods of providing services to people with disabilities. RespectAbility's 2019 pilot Lab led to five of the 16 emerging track participants finding employment at several studios including Paramount Pictures and the Walt Disney Company.
Faculty Advisors, who helped develop the curriculum as well as by recruiting and evaluating participants, include: Cheryl Bedford (Founder, Women of Color Unite), Deborah Calla (Chair, Diversity Committee, Producers Guild of America; Media Access Awards), Fanshen Cox (Head of Strategic Outreach, Pearl Street Films), Sue Obeidi (Director, Hollywood Bureau, Muslim Public Affairs Council), Jonathan Murray (Founder and Executive Consultant, Bunim-Murray), David Renaud (Writer, The Good Doctor), Shoshannah Stern(Writer and Creator, This Close), Delbert Whetter (Chief Operating Officer & Head of Business Affairs, Exodus Film Group), and Alex Yellen (cinematographer). In addition, two 2019 alumni Nasreen Alkhateeb and Leah Romond, are assisting with this program as Senior Production Advisors.
This program is made possible with additional support by:
Platinum Sponsors: Murray/Reese Foundation and The Walt Disney Company
Gold Sponsors: Cast & Crew, Comcast NBCUniversal and Final Draft
Silver Sponsors: Fox Corporation, Sony Pictures Entertainment and ViacomCBS