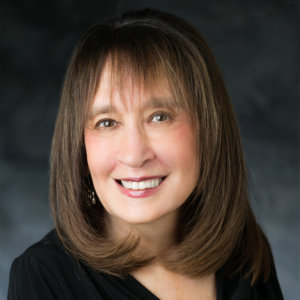 During the 49-day `Counting of the Omer,' we traditionally retrace our ancestors' seven-week spiritual journey from Exodus to Sinai each evening. Typically together, we count the days until the 50th day, Shavuot, when we commemorate and joyfully celebrate the Giving of the Torah at Sinai. This year, however, in a manner unprecedented in a century, we are additionally 'counting days' in a most precarious, daunting, and totally unfamiliar manner.  As we hold our dear families close to our hearts and close in our homes we count the days – yet without any tangible, identified end to the nightmare of this cruel and excruciating pandemic.
For how many days…or months will we be counting until we return to joyous and fulfilling lives of inclusion within the fabric of our Jewish communities?  And even when we gradually do cease counting the horrid days of the past and begin a gradual return to a semblance of normalcy,  we will forever be counting the losses of beloved family members, friends, colleagues, synagogue congregants and neighbors of all ages, and cherishing the lives lost among the heroic frontline workers, both familiar and unfamiliar.
We count and speak of seven attributes, created in G-d's image as noted in this upcoming week's Torah portion, Gevurah SheB'Gevurah.  They are mirrored as "emotional attributes" of the human soul during the 49-day process as we strive towards rectification on the last day – – the attributes of Loving-kindness, Discipline, Compassion, Endurance, Humility, Connection and Leadership. These seven "emotional attributes" truly exemplify the essence of frontline workers during this crisis who are tending selflessly, courageously and graciously to ensure the safety and wellbeing of those with both visible and nonvisible disabilities living independently in residencies within their communities; in hospice care or homeless shelters; in domestic violence shelters or prisons; and vulnerable seniors residing in nursing homes.
We count our blessings for the health care workers, personal care assistants, grocery and drug store employees, those who deliver food and vital medication, first responders who arrive on the scene for emergencies, and innumerable others who personify the essence of this week's parsha. Additionally, these seven attributes are present among the countless devoted families of these frontline workers, who support them in an unswerving manner on our behalf  — making every imaginable effort to burn brighter when there is such a strong tendency to merely burn out.
Yes, we count: Persons with disabilities and their families should – and must – count an incalculable number of blessings daily for these remarkable souls. These frontline workers – demonstrating attributes of loving-kindness, compassion, endurance, and so much more. In addition to day-to-day routine responsibilities, so many play a pivotal role associated with crisis prevention and crisis intervention.  They are vital, lifesaving and most crucial lifelines … and `count' in numerous ways – far more than any of us can ever begin to perceive or calculate.
May we all keep counting – #AloneTogether – as G-d willing, this too shall pass.
Stay safe. Stay strong. Shabbat Shalom.
---
Vivian G. Bass of Bethesda, Maryland is an Executive Committee Member of RespectAbility and Co-Chairs its global Jewish Inclusion work. She is the CEO Emeritus of Jewish Foundation for Group Homes (JFGH) www.jfgh.org , the Immediate Past Board Chair of Jewish Women International (JWI) www.jwi.org and holds lay leadership roles in numerous other Jewish and secular organizations.
In our Jewish Disability Perspectives newsletter, RespectAbility welcomes a wide spectrum of voices. The views expressed in each Jewish Disability Perspectives contribution are those of the guest contributor.