About Our Speakers and Presenters: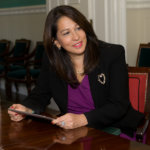 Keynote Speaker, Carol Robles-Román, is Chief Legal Counsel and Dean of Faculty at Hunter College. Ms. Robles-Román is also Secretary of the ERA Coalition/Fund for Women's Equality, for which she was Co-President and CEO prior to moving to Hunter College. As a former President and CEO of Legal Momentum, Ms. Robles-Román spearheaded legislative, legal and policy efforts to ensure equal rights for women and girls, combatting human trafficking and violence against women and protecting women's economic security. She was also Deputy Mayor for Legal Affairs and Counsel to NYC Mayor Michael Bloomberg for 12 years. She served as a NYS assistant attorney general for civil rights.
Ms. Robles-Román was our keynote speaker, addressing: "Latinas with Disabilities: The Convergence of Women's Rights, Disability Rights, and Civil Rights in the Latinx Community." She also facilitated small group, open-ended sessions entitled 'Conversations with Carol.'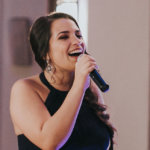 Amanda Lopez is a Cuban-American performer from Miami, Florida. Ms. Lopez performs with the off-Broadway musical Addy & Uno – the first family musical about disability. Born with Latin rhythm in her blood, she has been dancing and singing as long as she can remember. She began dancing at the age of three, learning ballet, jazz, lyrical and pointe at a local Miami studio. Early in elementary school, she joined her school choir, and she got involved in theater in middle school, rounding out her love for all that musical theater entails. After almost 20 years of practicing the arts of singing, dancing and acting, she earned a degree in musical theater at The Boston Conservatory in 2015. She currently resides in New York City and is represented by Daniel Hoff Agency. Ms. Lopez was joined by guitarist Rebecca Muller.
Ms. Lopez and Ms. Muller performed a disability-relevant, empowering rendition of "I Am Woman," "The Impossible Dream," and "Mi Libertad" during the webinar.
Allilsa Fernandez is the Founder and Former President of Peer mental health alliance, a student organization in Stony Brook University that helps raise awareness on mental health. She sits on the advisory board for DREAM: Disability Rights, Education, Activism, and Mentoring, which is a national organization run for and by college students with disabilities. DREAM is supported by the National Center for College Students with Disabilities (NCCSD). Ms. Fernandez served as an undergraduate representative for the President's ADA committee and mentored students with disabilities through the Disability Department. Ms. Fernandez has served as a board member for numerous disability organizations.
Ms. Fernandez conducted the event's welcoming and later introduced Dr. Leyro, who addressed mental health advocacy.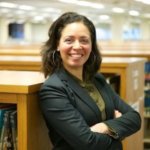 Shirley Leyro, PhD, is an Assistant Professor of Criminal Justice at Borough of Manhattan Community College – CUNY. Dr. Leyro is a certified Mental Health First Aid instructor, and has conducted multiple trainings within CUNY as well as for several local community organizations. A critical criminologist, Dr. Leyro's research focuses on deportation effects – including the impact of fear resulting from the vulnerability to deportation. She is currently working on a funded research project exploring the impact of deportability on belonging, membership, and a the mental well-being of CUNY noncitizen students. Dr. Leyro is also part of the social media campaign: #thisiswhataprofessorlookslike.​​​
Dr. Leyro addressed "Mental Health Advocacy in the Latinx Community" in the webinar and later facilitated small group discussions on 'Self-Advocacy and Mental Health.'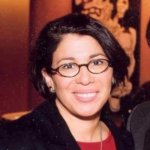 Clarissa Ramos-Cafarelli is a Managing Director and Global Head of Corporate Employee Relations at JPMorgan Chase. Employed at JPMorgan Chase since 1995, Ms. Ramos-Cafarelli now leads a team of Employee Relations professionals who support employees, managers, and HR colleagues in addressing sensitive workplace issues, HR Policies, and enabling initiatives. She is a member of the Hispanic Executive Forum and provided HR leadership to the Corporate Investment Banks' Black Leadership Forum. Prior to this role, she was Co-Head of HR for Corporate Investment Bank, and worked at Lehman Brothers, National Westminster Bank USA, and Manufacturers Hanover Trust. Before entering the private sector, she worked in not-for-profit providing services to former substance abusers and ex-offenders. She previously served on the Committee for Hispanic Families and Children's Advisory Board and as a Board Member of LEAD. She was inducted into Aspira of New York's Circle of Achievers in 2006 for her professional and community leadership.
Ms. Ramos-Cafarelli participated in the webinar's Fireside Chat, "Self-Advocacy at Work", and later co-facilitated small group discussions on 'Self-Advocacy in the Workplace.'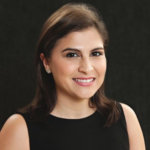 Jessica Palacios is an HR Business Partner (HRBP) supporting the Aladdin Product Group (APG) software engineering division at BlackRock. As an HRBP, Ms. Palacios works closely with executives to deliver a talent strategy that aligns with business workforce objectives. This requires partnership with the business regarding all people practices, including talent management, leadership development, and diversity initiatives. She also serves as a coach and trusted advisor to managers when they are faced with recruiting, compensation, and performance management decisions. She joined BlackRock in 2016. In addition to her professional responsibilities, she serves on the volunteer board for the New York Chapter of the Association of Latino Professionals for America (ALPFA) where she works closely with Latinx professionals and first-generation college students. She also serves on the New York Advisory Council for the Hispanic Scholarship Fund (HSF), the nation's largest not-for- profit organization supporting Hispanic American higher education.
Ms. Palacios participated in the webinar's Fireside Chat, "Self-Advocacy at Work", and co-facilitated a small group discussion on 'Self-Advocacy in the Workplace.'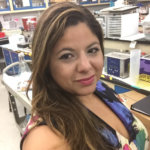 Dr. Kaliris Salas-Ramirez is currently an adjunct Assistant Professor in the Department of Psychology at Hunter College, CUNY teaching upper level undergraduate and graduate courses on the biological basis of psychology, and an Assistant Medical Professor at the newly accredited CUNY School of Medicine in the department of Molecular, Cellular and Biomedical Sciences. She runs a behavioral neuropsychopharmacology research laboratory and teaches physicians Neuroscience. When not in the lab, Dr. Salas-Ramirez is a mother, activist and organizer, advocating for students and equity in education both in a K-12 level and in higher ed. Ultimately, her goal is not just to increase diversity in STEM fields, but also to create an integrated and inclusive environment within all educational institutions.
Dr. Salas-Ramirez facilitated small group discussions on 'Self-Advocacy and Racial Bias.'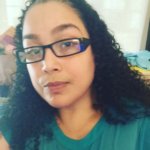 Crystal M. Vazquez is the Associate Director of AccessABILITY Services and Women's Resources Services Specialist at Stella and Charles Guttman Community College. She has extensive equal access and leadership experience in higher education. Ms. Vazquez holds a master's degree in public administration and a Bachelor of Arts in Criminal Justice from the John Jay College of Criminal Justice. Her work focuses specifically on equal access, developing diversity and social justice focused programs specifically around college success and supporting young adults through their educational journey. Ms. Vazquez played the key leadership role supporting this event and the other four events graciously hosted by Guttman Community College.
Ms. Vazquez facilitated small group discussions on 'Self-Advocacy and Housing/Benefits.'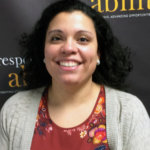 Elizabeth Jones is the Manager of Partnerships for RespectAbility. Born in Honduras, Ms. Jones is a lifelong advocate for people with disabilities, and helps create positive collaborations and progress on behalf of the one-in-five people who have a disability. Ms. Jones is responsible for supporting the day-to-day work of the CEO/President, building board success, ensuring smooth operation of general operations of the office and expanding impact on work for people with disabilities. Additionally, she reaches out to celebrities and advocates to increase their awareness of RespectAbility's goals and coordinate engagement. She enjoys watching telenovelas and Cold Mango on a Hot Day.
Ms. Jones introduced the musical talent and supported the overall event.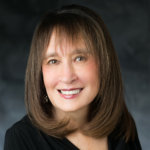 Vivian G. Bass was elected as Chair of the Board of Trustees of Jewish Women International (JWI) in July 2016. Ms. Bass has dedicated her career to improving the quality of life, independence and community inclusion and dignity of persons with disabilities throughout the Washington, D.C., area, nationally and internationally. She became the CEO Emeritus of The Jewish Foundation for Group Homes (JFGH) in June 2016 subsequent to serving for 30 years at the helm of the agency, which ultimately grew to 77 residential locations via a wide variety of models, two innovative transition youth programs, a staff of 260, and having $28 million in total assets. As JFGH continued to become a model for more than 25 communities over five continents, Ms. Bass travelled extensively, mentoring these communities wishing to emulate the JFGH Program.
Ms. Bass introduced the Fireside Chat's speakers and other small group session facilitators, and supported the overall event.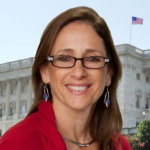 Debbie Fink is the Director of Community Outreach and Impact for RespectAbility, and spearheads the Women's Disability Leadership, Inclusion & Advocacy Series. She brings more than 15 years of diverse leadership experience in public health, education and arts programming to serve RespectAbility's mission. Ms. Fink has a lifetime commitment to enabling people with disabilities to have a better future and is passionate about the constructive impact volunteers can make in the world. A published author and musician, Ms. Fink managed a woman-owned small business, developing and delivering books and programs that educate, motivate, and celebrate over 500,000 diverse people worldwide, including those with disabilities. She spent over two years immersed in Argentinian culture, enjoying its zest for life, la música y la danza, asado, y dulce de leche!
Ms. Fink managed the overall event; facilitated the empowerment exercise activities; and implemented the Self-Advocacy Graffiti Wall activity, which she developed and piloted for an earlier event.
Collaborators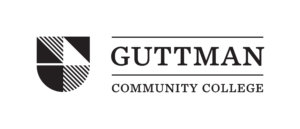 This event was generously hosted by CUNY's Guttman Community College, and was in collaboration with multiple organizations and agencies throughout the city including  Hunter College, INCLUDEnyc, L.O.V.E. Mentoring, Girls for Gender Equity, Mano a Mano: Mexican Culture Without Borders, MASA, Ventanilla de Salud Program of the Mexico Consulate, Consulado General Del Ecuador En New York, The Loisaida Center, Latin Women In Action, and Sinergia.
This project was made possible by the generous support of the New York Women's Foundation (NYWF) and the Coca-Cola Foundation.