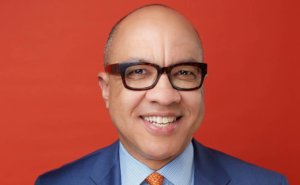 When Time Magazine, in a 2016 profile written by Elton John, highlighted Darren Walker as being one of the 100 most influential people on earth, it was even before he began championing people with disabilities. And yet just months later, the Ford Foundation's President became one of the most important allies to the one-in-five people with disabilities when he published a perception-shattering and agenda-setting essay "Ignorance is the enemy within: On the power of our privilege, and the privilege of our power." By focusing his most powerful tool – his authentic voice as a gay, black man who was raised by a single mother – on the inequalities and barriers that another marginalized group – people with disabilities – face, he single-handedly raised critical consciousness all around the globe.
Walker's essay was his annual letter as the President of the Ford Foundation, one of the largest foundations on earth. It focused squarely on how social justice and equality movements have left people with disabilities completely out of the conversation and communities. It took a hard look at the Ford Foundation's own actions and declared that it "does not have a person with visible disabilities on our leadership team, takes no affirmative effort to hire people with disabilities, does not consider them in our strategy, or even provide those with physical disabilities with adequate access to our website, events, social media, or building. Our 50-year-old headquarters is not currently compliant with the Americans with Disabilities Act — landmark legislation that celebrated its 26th anniversary this summer. It should go without saying: All of this is at odds with our mission."
But Walker did not just talk the talk – he and his team did deep learning and now walk the walk. They have made substantial changes to ensure the advancement of multiple marginalized communities. Their work has taken on the inclusion of people with disabilities in a big way and has set a standard that other foundations and leaders are following.
How did it happen? In early 2016 Walker announced the FordForward initiative to disrupt inequality. But then a few people pointed out to him that FordForward excluded people with disabilities, and that realization spurred Walker and the organization to rethink how they handle inclusion.
In his powerful essay, Walker, who does not have a disability, wrote: "In the same way that I have asked my white friends to step outside their own privileged experience to consider the inequalities endured by people of color, I was being held accountable to do the same thing for a group of people I had not fully considered. Moreover, by recognizing my individual privilege and ignorance, I began to more clearly perceive the Ford Foundation's institutional privilege and ignorance as well."
Congressional co-sponsors of the Americas with Disabilities Act Former Representatives Tony Coelho and Steve Bartlett published a piece in The Chronicle of Philanthropy on the importance of Walker's impact, writing "In an era lacking in accountability, Mr. Walker's forthrightness is amazing, courageous, and deserves high praise."
Under Walker's direction, the Ford Foundation then made disability inclusion a priority. They realized they needed to rethink what they mean when they use the word inclusive. While the organization previously focused on gender, race, immigration status and LGBTQI+ identities, disability status needed to be part of the equation.
To incorporate a disability focus into their work, they had to consider the following questions: "How does a specific problem play out for people with disabilities, and does the work supported by an existing grant include solutions aimed specifically at people with disabilities?" The Foundation began supporting organizations and projects that were directly focused on disability issues and thinking about the accessibility and inclusivity of the organizations themselves, including at all levels of leadership.
The next focus was making a change from within the organization itself. The foundation started competitive internal matching funds for their programs, which "encourage[d] staff to explore, develop new relationships, fund efforts by existing grantees, and reexamine disability efforts they might not have previously prioritized."
Beginning earlier this year, the foundation asked all prospective grantees how they were advancing the inclusion of people with disabilities in their work, including as members of their staff and boards. They urge prospective grantees to include a line item for accommodations in proposal budgets.
Walker empowered Noorain Khan to work on disability issues on behalf of the Ford Foundation. Since then she has met with more than 70 disability leaders and helped transformed Ford's work on all its platforms. Her essay, "Why disability issues are central to social justice work – and what we're doing about it" put meat on the bones of how lofty words can be transformed into concrete, life-changing actions.
The Ford Foundation went on to become major supporters of the National Organization on Disability, the National Center on Disability Journalism and RespectAbility's National Leadership Program, which recruits and trains diverse young adults with deep experience in disability for careers in public policy, nonprofits and communications. (Note: the author is a participant in this program).
There is a natural connection between the LGBTQ community and the disability communities. Among lesbian, gay and bisexual adults, 30 percent of men and 36 percent of women have a disability.
To learn more about Walker's work on disability issues, watch his interview with former Sen. Tom Harkin, co-author of the Americans with Disabilities Act (ADA), on disability issues. To learn more about disability inclusion in philanthropy, see RespectAbility's Inclusive Philanthropy resources.