Building on Momentum as Capacity Grows, New Program Diversification Paves the Way for Greater Societal Impact
Rockville, Maryland, May 11 – RespectAbility, a national nonprofit nonpartisan organization fighting stigmas and advancing opportunities for people with all types of disabilities in the United States, announces key expansion to its leadership team, the addition of new staff to continue building upon greater momentum toward the organization's growing impact and influence in the field and increased capacity to serve an even more diverse cross-section of the disability community.
"We simply could not be more pleased over these latest developments," says Jennifer Laszlo Mizrahi, RespectAbility's President and CEO. "Our ever-growing support is an indication of the direction we are heading, and this is all just the beginning!"
Within just the past few months, RespectAbility has:
Added to its ranks among its Board of Directors and Board of Advisors
Expanded its full-time staff as part of its strategic efforts to increase impact and capacity
Promoted personnel as organizational operations continue to strengthen
Engaged in efforts to reach into American households via an upcoming event on Monday, July 30
"People with disabilities represent some of the most untapped resources this nation has to offer," Mizrahi continues.  "As our momentum keeps quickening and more leaders lend their talents and abilities to promoting greater access for children and adults with disabilities to every aspect of societal life, we will individually and collectively make a real and positive difference in communities of every size."
Board of Directors and Board of Advisors Expand with the Respective Election of Janet LaBreck and the Appointment of Ollie Cantos
Rich in experiences that cross disability and cultural lines, RespectAbility's Board of Directors and Board of Advisors include a cross section of 31 national leaders from Congress, Hollywood, philanthropy, communications and the private sector.
Latest Additions: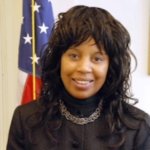 Janet LaBreck, Ph.D., is the former Commissioner of the Rehabilitation Services Administration within the Office of Special Education and Rehabilitative Services under the Obama Administration's Department of Education. LaBreck was responsible for promulgating the most substantive regulation changes to the Vocational Rehabilitation program in more than 15 years. Those changes helped lead to a dramatic increase in jobs for people with disabilities. LaBreck is currently a private consultant and contributing partner for Synergy Consulting Partners.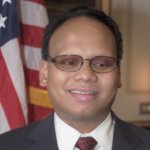 Ollie Cantos is Special Assistant to the Acting Assistant Secretary for Civil Rights at the U.S. Department of Education and an incoming member of the President's Committee for People with Intellectual Disabilities (PCPID) under the Trump Administration.  He is also Chairman of the Board of Advisors for Scholarships for Eagles, Board Member of the Virginia Organization of Parents of Blind Children, Attorney Mentor for the American Bar Association Commission on Disability Rights, and Member of the United States Coast Guard Auxiliary. Cantos is most grateful for his adoption of three blind triplet boys – Leo, Nick and Steven.
Organization Increases Staff by Five and Diversifies Programs and Operations
RespectAbility's dynamic and dedicated staff continues to grow, thanks to the ever-broadening support by those who share our commitment to facilitating lasting change.
The Addition of Three Full-Time Staff: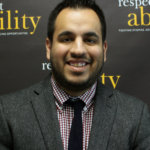 Franklin Anderson has joined RespectAbility as the Manager of Development and Inclusive Philanthropy. Anderson is a passionate professional who fights for equal rights and equal opportunity for all marginalized communities. His passion in the disability space is ensuring the disability community has economic opportunity and representation in society broadly. At RespectAbility, his work is focused on foundation and donor relations as well as leading the inclusive philanthropy program. Anderson helps enable major foundations, philanthropists, and corporations ensure their philanthropic dollars go the farthest – by enabling investments in organizations and programs to be inclusive of people with disabilities. Hispanic himself, he also is involved in the work of RespectAbility to serve Latinos with disabilities and in connecting the Latino community as a whole to inclusive philanthropy.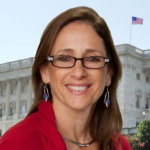 Debbie Fink has joined RespectAbility as the Director of Community Outreach and Impact. Fink brings more than 15 years of diverse leadership experience in public health, education, and arts programming. She is responsible for enhancing the advocacy efforts of RespectAbility by identifying, supporting, and collaborating with champions on the local level in key locations such as Southern California and New York City. Her work includes training key stakeholders and coordinating convenings to leverage organizational assets.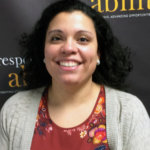 Elizabeth Jones has joined RespectAbility as the Manager of Partnerships. Jones has been a lifelong advocate for people with disabilities. She is responsible for supporting the day-to-day work of the President and CEO, building board success, ensuring smooth running of general operations of the office, and expanding impact on work for people with disabilities. Additionally, she reaches out to celebrities and advocates to increase their awareness of RespectAbility's goals and coordinate engagement.
Part-Time Staff: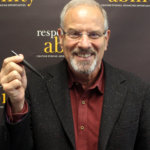 Stan Goldman has joined RespectAbility as the writing coach for the Fellows in the National Leadership Program. Goldman advises several disability organizations that support community integration, especially inclusive schools and competitive and integrated employment. He served 18 years as a program director for health and disabilities at two major foundations including The Harry and Jeanette Weinberg Foundation in Owings Mills, Maryland.
Consultant: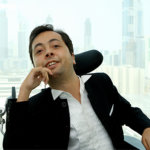 Victor Pineda newly serves RespectAbility as a part-time senior advisor. Born in Venezuela and fluent in English and Spanish, Pineda is a recognized leader in inclusive urban development and human rights. He is the President of World Enabled and the Global Alliance for Accessible Technology and Environments (GAATES). He is advising RespectAbility on intersectionality and success for English Language Learners (ELLs) with disabilities, inclusive philanthropy and other issues.
Promotion of Ben Spangenberg to Director of the National Leadership Program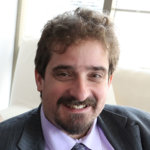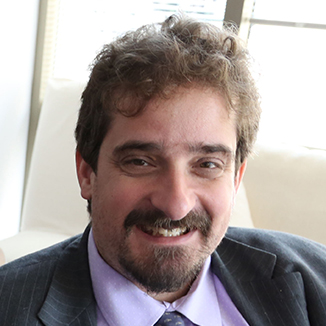 Ben Spangenberg, previously the Special Assistant to the President of RespectAbility, has been promoted to serve as Director of the National Leadership Program. Spangenberg is responsible for recruiting and training talented young leaders for careers in public policy, advocacy and media.
July 30 Event Poised to Reach Households Nationwide
Over the past five years, RespectAbility has made significant strides in fighting stigmas and advancing opportunities in support of Americans with disabilities, constituting 1 in 5 Americans in this country.  Building on past progress, on Monday, July 30, RespectAbility will convene an event on Capitol Hill to bring stakeholders together to discuss common goals and plan strategies for building on past progress.
Together, we will keep fighting so that people with disabilities can achieve the education, training, jobs, security and good health that everyone needs and deserves.