Act Now to Stop People with Disabilities From Being Forced to Choose Between Hunger and COVID-19!
The lives of millions of people with disabilities are at stake!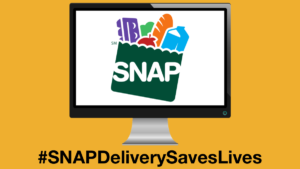 Because of the COVID-19 pandemic, going to the grocery store becomes a life or death decision for people with disabilities and/or underlying medical conditions.
In 2019, the USDA launched a trial effort with six states to allow Supplemental Nutrition Assistance Program (SNAP) beneficiaries to use their benefits to pay for online grocery deliveries. At the beginning of the pandemic, an additional 13 states joined in the pilot. As of August 25, 4 states have yet to act.
This costs no additional money but can save many, many lives. SNAP delivery saves lives. 
Online SNAP Pre-COVID-19
Status of Online SNAP as of December 11, 2020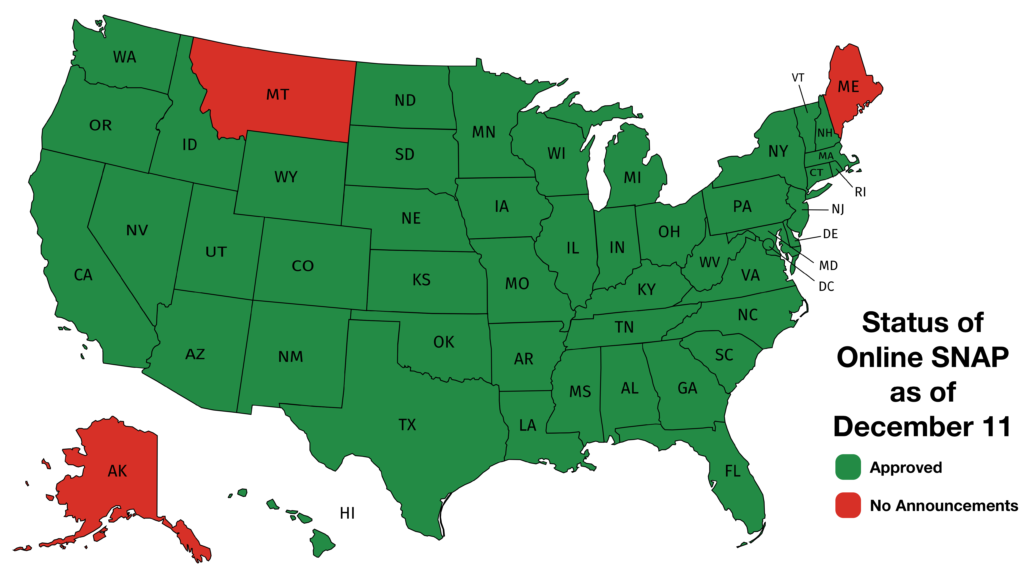 Governors in 3 states (AK, ME, MT) have not yet announced any plans to ensure their residents don't have to risk their lives to get food. Those states are in red in the map above.
The following states already now have been approved for online usage of SNAP/Food Stamps: AL, AR, AZ, CA, CO, CT, DE, FL, GA, HI, IA, ID, IL, IN, KS, KY, LA, MA, MD, MI, MN, MO, MS, NC, ND, NE, NH, NJ, NM, NV, NY, OH, OK, OR, PA, RI, SC, SD, TN, TX, UT, VA, VT, WA, WI, WV, WY and the District of Columbia.
#SNAPDeliverySavesLives
Learn More: