Millions with Disabilities Still Forced to Choose Between Food and Contagion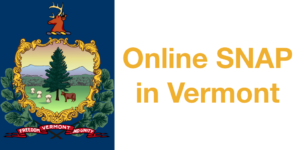 Montpelier, Vermont, May 7 – The disability nonprofit RespectAbility congratulates the USDA and the state of Vermont for enabling people with disabilities who rely on SNAP to avoid the high risk of shopping for food in person. The CDC reports that approximately 90 percent of people hospitalized with COVID-19 have underlying conditions. People with disabilities and other historically marginalized communities are the groups most likely to have these conditions, and are among the most at risk for severe complications from the coronavirus.
"This is potentially lifesaving news for the approximately 20,000 Vermonters with disabilities who depend on food stamps to put food on the table," said Jennifer Laszlo Mizrahi, President and CEO of RespectAbility. "We are grateful that Gov. Phil Scott and the state of Vermont are deeply committed to supporting the disability community."
"Many people with disabilities who use SNAP are especially at risk during this pandemic because of underlying conditions," Mizrahi added. "They need to be able to eat without risking exposure to the virus. Thus, we have reached out to every state on this issue, encouraging SNAP directors to quickly enable people with disabilities to use SNAP for online groceries and delivery. We are thrilled that Vermont will now join other states who have acted on this issue. We also know that multiple states are awaiting similar approval and we hope it will come swiftly. We are grateful for progress. But more must urgently be done before more lives are lost."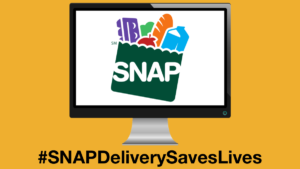 To take action on this issue, RespectAbility has launched a new campaign, #SNAPDeliverySavesLives, and tracks states as they apply for these USDA waivers at: https://www.respectability.org/SNAP.
For more information about the USDA SNAP Online Purchasing Pilot, please visit their website here: https://www.fns.usda.gov/snap/online-purchasing-pilot