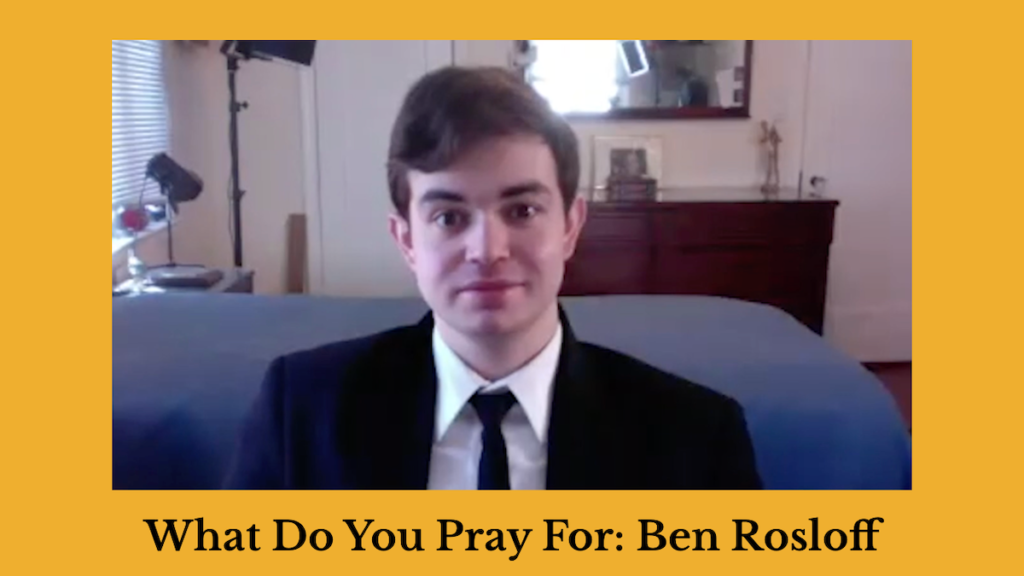 As a person living with autism, being involved in a faith community is very important to me. The synagogue was a place where I felt included. I enjoyed going to services near my home and on visits with my grandparents. The structure and routine of the services, the familiar melodies, and seeing the same people, were all things that I enjoyed. I loved watching a video series, "Shirim Ktanim" (Little Songs) repeatedly, learning all the holiday songs and seeing kids celebrate the holidays, just like I did with my family.
My family was supportive of my Jewish education. As with public school, they made sure I was included in the religious school. That is what I wanted too. At first, I was in Sunday School and Hebrew School with the other kids. When I was ten years old, one of my teachers did not feel comfortable with me having an aide in her classroom. This teacher thought I should be tutored separately. We left this synagogue and joined a different one. At the time, I didn't understand why we had to change, but at our new synagogue I had a bar mitzvah, just like everyone else.
As I got older, I enjoyed being at services, hanging out, eating, and talking with people. At the same time, I was learning about film and became a big movie buff. I wanted to be a filmmaker, a producer, a director, and even an actor. A public school teacher taught me TV production, and I studied media and film in college.
I went to Israel on a Birthright trip in the summer of my junior year. In Jerusalem, we visited the Kotel (Western Wall). I saw the notes with prayers that people placed between the cracks in the Kotel and I wondered what people prayed for. A few years later, I was asked to film a bar mitzvah of someone with autism who was non-speaking and used an augmentative device to communicate. When he gave his speech, I wondered if the words really came from him or if they were programmed by his parents. That gave me the idea to ask people with disabilities what they pray for.
During my fellowship, RespectAbility gave me the opportunity to begin my documentary project "What Do You Pray For?" I interviewed Jewish people with disabilities about their own experiences in their communities and what they prayed for. I think it is important to hear the thoughts of people with disabilities from their own perspectives.
Currently I am expanding the "What Do You Pray For" project to include people with disabilities of all faiths, their families, and religious leaders. I am learning how important being part of a faith community is to many people with disabilities. It is also important for faith leaders to learn about inclusion, encourage it, and talk about it in their own communities.
I hope that my film will represent people with disabilities of all faiths and their communities. It will show that people with disabilities may pray differently, but their prayers are the same as people who are non-disabled. If you or anyone you know would be interested in participating, please feel free to reach out to me.