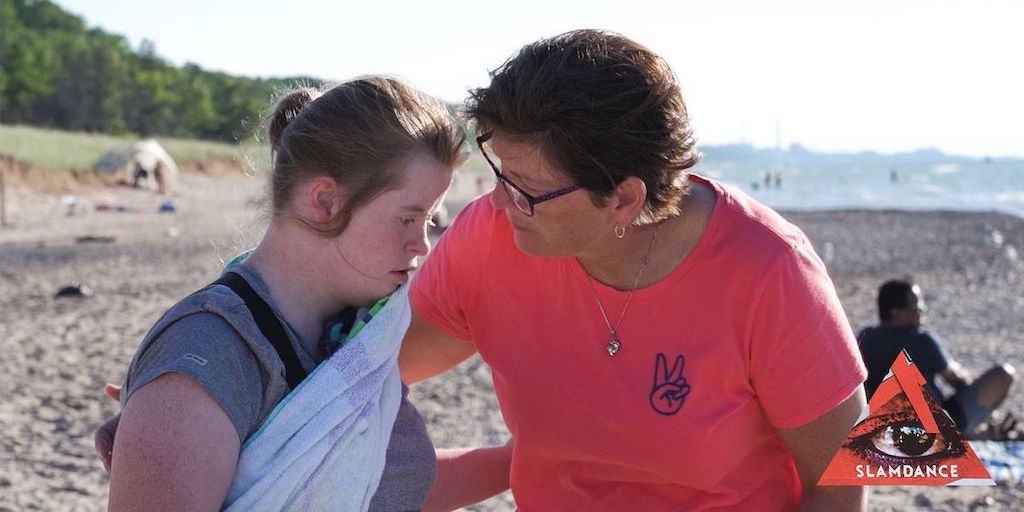 Salt Lake City, UT, Jan. 30 – As part of Slamdance's first in-person Unstoppable series, a showcase of films made exclusively by disabled artists, "Teacher of Patience" spotlights the Felter Family and follows them as they travel to educate the public and advocate for people with disabilities. After Tom Felter heard multiple stories about first responders making quick decisions and judgments about people with disabilities that led to unnecessary tragedies, such as the death of Ethan Saylor, he realized that he was in the unique position as both a paramedic and father of Emily, who is a person with Down syndrome, to educate the public. Thus, he developed The Emily Talk with first responders in mind.
In the same vein as the Talk itself, one of the primary goals of this 30-minute documentary is to serve as an educational tool for first responders and preaches the idea of patience when interacting with people with disabilities. Having Emily front and center strengthens not only the educational aspect of the film, but the film itself. Emily is a funny and loving person who also swears like a sailor, and the films shows her complex nature by following her day-to-day life while her family fills in aspects of her story in sit-down interviews.
The documentary is directed by Carmen Vincent, who workshopped this project during RespectAbility's Entertainment Lab in 2021. Vincent's documentary style is adapted to fit Emily and ensures that she is part of telling her own story rather than solely having people talk for her.
Additionally, it explores how a family honestly and transparently manages the struggles and joys that come with disability. One of the strengths of the documentary is that the family and Vincent do not shy away from showing frustrating moments when they are unable to communicate with their daughter. At one point, Tina Felter reminds her husband, Tom, that he needs to practice what he teaches others when he doesn't know how to communicate with Emily. This interaction shows that being an ally to people with disabilities is about constant learning and adapting – even for the teacher.
Many of the film's moments of humor and love come from when the family is on "Emily's time." Tom explains that the family often has to choose to do things when Emily is ready and that often means waiting or spontaneously going to Red Robin. The film's conversation around time (as Emily is the "Teacher of Patience"), is a fantastic explanation of "crip time." A term used often by Alison Kafer, crip time is used to describe the unique relationship people with disabilities have with time. Crip time presents differently for everyone with a disability. For some, it may mean that they need more time to get something done or that they choose to do things in a nontraditional order. The concept is best explained through examples and "Teacher of Patience" is one.
In a Q&A after the film, Vincent shared that she wanted to make this film after going to an Emily Talk. Specifically, she wanted to show what small-town advocacy looks like as well as bring awareness to the work of the Felter family. Vincent accomplishes her goal and does so with care. "Teaching with Patience" is an enjoyable watch and a useful tool.