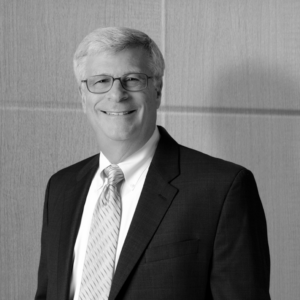 I didn't know what to expect when I met Bobby Silverstein. I had met many great disability icons, but Bobby was sort of a mystery to me, a name that I always knew, but knew very little about. It was thus with some trepidation that I invited him to share an introduction reflecting around 30th anniversary of the ADA on what the law meant to him, as an advocate, a lawyer, and a Jew. Bobby opened his remarks saying "to me, the ADA is a codification of the commandment to do justice and pursue acts of loving kindness." He continued, "to do justice, one must understand history and the nature of injustice experienced by people with disabilities." He followed with a haunting and powerful primer on the injustices faced by people with disabilities in Western civilization.
Then, he proceeded to focus not on the law, language that he drafted and bargained for, but on the paradigm of justice that he created, in his words, a
"new set of values and principles. The first precept is very simple but very profound: that disability is a natural and normal part of the human experience that in no way can diminish a person's right to fully participate in all aspects of society; and what we must do is focus on fixing the environment: programs, buildings, transportation, communication, by recognizing the principle of universal design… to do justice, we also need to recognize the four goals of disability policy: equality of opportunity is the first, which means treat people as individuals, based on facts, objective evidence science, high expectations, focus on people's strengths, do not focus on fear, ignorance, prejudice, mythologies and labels; second, provide effective and meaningful opportunity – … when you're in the workplace, you have a desk, you have a chair, you have a telephone, you have a computer – we don't call these reasonable accommodations, these are tools to allow you to effectively and meaningfully do your job: that's what people with disabilities want to and they want it in the most integrated setting appropriate. Full participation is the second goal; nothing about us without us. Self-determination, empowerment, informed choice – and then the goals of our policy should be to foster, facilitate independent living and economic self-sufficiency."
He further described the paradigm in language that is familiar to any Jew, "to pursue acts of loving kindness." But Bobby, with the wisdom that those who knew him understood well, wanted to make sure that the audience understood what that really meant. He taught: "pursuing acts of loving kindness does not entail pity or charity, it does not helping without asking if help is needed, it does not entail helping with a sense of superiority; pursuing acts of loving kindness does entail treating people with dignity and respect, focusing on strengths and capabilities, embracing and celebrating differences and fostering empowerment and self-determination."
Bobby closed his presentation by quoting the immortal words of Sen. Tom Harkin, one of the true fathers of the ADA. The senator said, as quoted by Bobby, "I want to dedicate the ADA to these, the next generation of children and their parents, the ADA generation. With the passage of the ADA, we as a society make a pledge that every child with a disability will have the opportunity to maximize his or her potential to live proud, productive and prosperous lives in the mainstream of our society." What Bobby seemed to know, whether or not this was in the Senator mind, is that this too is a very Jewish idea. We do what we do on for ourselves, but to us along to the next generation.
I was a few months shy of my ninth birthday when he, and so many others living and dead came together to ensure that I would have a world to grow up in. I'm sure that I'm not the only one reading this to benefit. Even as we sit here today and mourn the end of Bobby's amazing life, I hope that we can all take up his quest to pursue true justice, and true kindness, not for ourselves but for the generations yet to come. I don't think that I can claim to have gotten to know well enough to call him friend, but I am honored to have been able to call him teacher. May his memory be for a blessing.