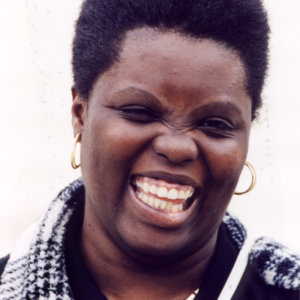 Lois Curtis had been diagnosed with schizophrenia and developmental disabilities as a young woman, and by her late 20s she had spent more than half her life in state institutions. Isolated and angry, she chain-smoked to pass the time and prayed to God at night, asking to be rescued from the Georgia Regional Hospital in Atlanta.
Ms. Curtis's prayer for freedom made its way to the Supreme Court. In Olmstead v. L.C. (1999) – Ms. Curtis was the "L.C."— the Court decided "unjustified isolation" of a person with a disability is a form of discrimination under Title II of the ADA. The justices delivered a landmark ruling that gave people with disabilities the right to receive care and support services in their own homes and communities, not just in state institutions. This offered a legal framework for people with disabilities to secure the right to live, work, and study in their own communities, galvanizing the disability community by legally empowering the independent living movement.
It is important to note that many people with disabilities are still struggling to obtain the rights and services for which Ms. Curtis fought. More than 800,000 disabled people are sitting on wait lists for community services.  Lack of access to community services contributes means disabled people having to seek health care and services in institutional settings such as nursing homes.
"The ability to live in the least restrictive environment, to interact with community and bring one's gifts to the world is a basic human right," said Wally Tablit, RespectAbility's Senior Director of Policy & Workforce. "Lois Curtis was a world changing hero who reached out from beyond the walls where society had tried to shut her away to ensure that this human right was enshrined in our laws."
Ms. Curtis was 55 when she died November 3 at her home in Clarkston, Georgia. "She created artwork as she lived," Ms. Curtis's friend Sanders wrote in a tribute on Facebook, praising "her lines drawn without hesitation, her colors bold and saturated, her images uncomplicated, and spirited."
Ms. Curtis had a message for those who were trying, as she once had, to return to their communities. "I remember you," she wrote in a short 2010 letter that was shared by Sanders. "Give me a prayer. Sometimes I feel good about my life. When I feel bad about my life I name my country, sing the gospel, and bring my mind back home. I will sing with you again. Have a beautiful day. Love, Lois." She will be forever remembered for bringing so many home. Onward, Lois, may you rest in power.