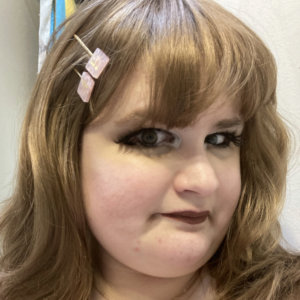 If you had asked the Leah Ilana of 2020 where she would be career wise, she likely wouldn't have guessed learning about grant writing for nonprofits in a hands-on environment. My educational background is in history and my undergraduate internships and employment experiences are in libraries, archives, and museums. After graduating with my bachelor's, I found myself in a variety of roles from touring with a children's dance competition to wearing many hats at a start-up focused on personal empowerment and consulting.
No matter how polished I may look on paper, I have always been plagued with a crippling sense of imposter syndrome. Constantly doubting myself, I felt directionless by the time my chronic illnesses worsened after a bout of COVID in March 2020. So, joining the cohort of apprentices through RespectAbility's National Leadership Program as a Jewish Nonprofit Management Apprentice felt like a dream come true. A dream that I still felt unworthy of. Moving through the program, I learned how to apply my natural talent for writing and skills learned in my MFA and slowly gained confidence in preparation for my entry to the nonprofit world.
Part of my RespectAbility Apprenticeship is an externship: a three-month paid placement with an outside organization. It's an opportunity to flex our newfound skills and for organizations to experience the assets of hiring disabled employees. Since mid-August, I have been working with the development team at the Jewish nonprofit organization "Jewish Friends of the Israel Philharmonic." Working virtually, I research donors, funders, and start preparation work to write LOIs for potential grants. I love my work. Learning how to apply my writing skills in this way is exciting, and my time at RespectAbility has taught me to value my contribution. As a disabled employee, I am not a token nor inspiration porn. I am valued for the talent and time I give.
Although my imposter syndrome hasn't completely let up, my experience at RespectAbility and American Friends of the Israel Philharmonic have helped me find my footing as I navigate this next path in my career.