Attendees heard from CUNY Hunter College student Ariel Gold about how disabilities are represented in the Hebrew Bible. Following her short presentation, Ariel moderated a panel of four Jews with disabilities — Noa Etedgi, Peter Fox, Haley Moss and Lee Chernotsky — who shared their experiences and offered insights on how the Jewish community can become more inclusive and accessible to people with disabilities.
Co-sponsored by Stephen Wise Free Synagogue, RespectAbility, the Hunter College Jewish Studies Department, and ROSIES.
Speaker Bios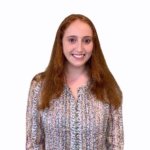 Ariel Gold is an undergraduate student at Hunter College in New York, where she's majoring in history and minoring in Jewish studies. Ariel has worked extensively with people on the autism spectrum — in educational, vocational, and recreational settings — and hopes to pursue a graduate degree in special education. It was her own experience living with ADHD that inspired her to explore the relationship between Judaism and disability.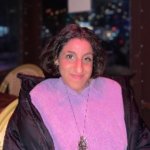 Noa Etedgi is a recent graduate of Hunter College, where she double majored in political science and women and gender studies. Noa writes about and shares her experience with chronic illness on her Instagram page @chronicnhonest and is currently working on creating a chronic illness awareness brand with the goal of empowering and liberating those who feel unseen within their chronic illness or disability.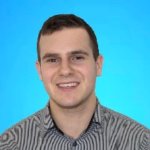 Peter Fox is a copywriter and freelance journalist based in New Jersey. He currently serves on the American Jewish Committee's ACCESS NY board and the Anti-Defamation League's Glass Leadership Institute of NY/NJ. In 2021 Peter wrote a series of essays about being on the autism spectrum, including about how he found belonging in New York's vibrant young Shabbat scene.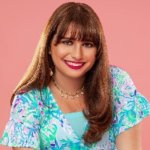 Haley Moss is an attorney, author, and neurodiversity advocate. She is proudly autistic and wants to live in a world that is more inclusive and accessible to all. Haley's books include "The Young Autistic Adult's Independence Handbook" and "Great Minds Think Differently: Neurodiversity for Lawyers and Other Professionals." She hopes to help change the perception around the capabilities of neurodivergent people.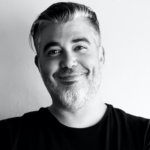 Lee Chernotsky is the founder and chief creative officer of ROSIES, a nonprofit that creates opportunities to engage and work with people of diverse abilities. He currently serves as an advisor to RespectAbility and on the executive board of the Culver City Arts Business Improvement District. Lee hopes to share how living with ADHD, dyscalculia, and PTSD has not stopped him from becoming a leader in disability advocacy, creativity, mental health, and social enterprise across industries for over 20 years.