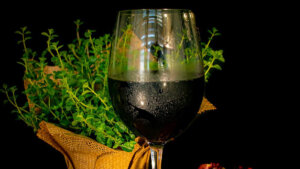 Jews are among 40 million Americans struggling with substance addiction. Since 1999, 25 million are in recovery, and nearly 1 million died of an overdose. Results from a research study published in the Journal of Addiction indicate that more than 20 percent of Jews with a substance use disorder have a family history of addictive behaviors. The study also indicates that the lifetime prevalence of addiction in Israel is around 13 percent, which is comparable to the rates of substance use in many other developed countries.
The consumption of alcohol is described in the book of Genesis (Gen 9: 20-27). Noah curses   Ham for the role he played in his father's drunkenness. Jewish law mandates the use of wine (or the use of nonalcoholic grape juice) during Shabbat, Passover, britot milah, weddings, and other occasions. The issue at hand is not the consumption of alcohol, instead, it is the abuse of alcohol and the potential consequences on the individual, the family, and the community.
Longstanding myths associated with substance abuse in the Jewish community still exist. Chava   Sufrin, a community support worker in a drug crisis prevention and counseling center in Great Britain, reports that some of these myths include:
People who practice Judaism are protected from addiction.
Only Jews who have become alienated from their faith develop substance abuse issues.
Orthodox Jews do not abuse alcohol or illicit drugs.
There is no need for addiction recovery programs that incorporate the tenets of Judaism.
Only the morally corrupt use drugs.
A panel discussion on drug addiction in the Jewish community was held at Pasadena Jewish Temple and Center in Pasadena California on Sunday, March 27. Dr. Michael Miller, past president of the American Society of Addiction Medicine, defined addiction as "a primary, chronic disease of brain reward, motivation, memory, and related circuitry."
Kate Loewenthal, Emeritus Professor of Psychology at Royal Holloway, University of London, asserts that "alcohol and illicit drug addiction do currently occur in Jewish communities and rates are said to be rising," and that "rates may have been lower than in other groups, but it is difficult to be confident about prevalence since denial is said to have occurred in the past and may still occur."
Jewish families and individuals are grappling with how to understand, face, and live with this condition. At the same time, many of these families and people are feeling lonely and alone. How can we make a change? Fight the stigma!
Communities Confronting Substance Abuse & Addiction (CCSA), a nonprofit organization, says that "by eliminating stigma, we can break the cycle of addiction and save lives." The organization has resources you can use on their website. You can also find resources at The Jewish Addiction Awareness Network.
"All of the people Israel are responsible for each other." – Talmud Shevuot 39a.