When we think of diversity in the arts, do we consider the 1-in-5 people who live with a disability? Due to a lack of accessibility and stigma, artists with disabilities rarely get to take the stage to tell their own stories. This event featured a conversation with industry leaders about writing for disabled voices.
Moderator: Jevon Whetter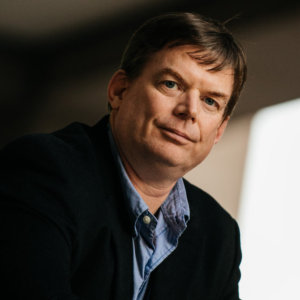 Jevon Whetter earned his MFA in Producing from the American Film Institute Conservatory, where he produced over four different short narrative films, directed fight scenes as fight director, and worked on over fifteen short films. Jevon produced a well-received short AFI thesis film, SHORT ON TIME, starring Frances Bay that aired on the ShortsTV cable network. Few years ago, Jevon co-produced, CODA, a short USC thesis film written and directed by Erika Davis-Marsh, starring CJ Jones and Ryan Lane.
Along with his brother, Delbert, Jevon participated in the 2019 Producer's Guild of America's Power of Diversity workshop for his feature film project, FLASH BEFORE THE BANG. His screenplay was recently showcased at the Disability Scene Showcase at the Writer's Guild of America and was selected by Film Independent for its 2018 Producing Lab program. FLASH BEFORE THE BANG is a recipient of the 2019 SFFILM Rainin Grant.
In 1992, Jevon first launched his professional career in the performing arts right after graduating from Gallaudet University when he was hired to perform with the internationally acclaimed National Theatre of the Deaf (NTD) mainstage touring production company, touring North America and Ireland. Jevon also holds a Master of Arts in Theatre Arts from San Diego State University with honors from the Phi Kappa Phi Honor Society. Jevon founded the Performing Arts program at the California School for the Deaf, Riverside and taught High School Drama classes for ten years. During his graduate school years, Jevon also studied under fight director Gregory Hoffman at the Dueling Arts Academy, receiving extensive stage combat training in six different weapon-fighting styles in Las Vegas, Nevada and Honolulu, Hawaii.
As the adjunct professor of ASL and Deaf Theatre course at California State University – Northridge for the past eight years, Jevon wrote and directed several theatrical productions for the stage: SURDS, HAT IN THE SAND, THE JUMPER, ASL CURSE, EPHPHETA, and REEL CREATURES as well as Glenn Devlin's THE ASSIMILATION.
Jevon's professional stage experience includes NTD's OPHELIA tour and appearances at the Deaf West Theatre in ALADDIN, A CHRISTMAS CAROL, and Mark Medoff's ROAD TO REVOLUTION. Jevon worked at the Fountain Theatre as an ASL Dialogue Coach, along with Lisa Hermatz, for their award-winning production of ARRIVAL AND DEPARTURE. Jevon's professional credits as a director for the stage include Samuel Beckett's KRAPP'S LAST TAPE at Deaf West Theatre and FALLING ON DEAF EYES at the 2019 Hollywood Fringe Festival, which he co-wrote with Justin Maurer.
Jevon currently works as an educator in the Los Angeles Unified School District and continues to work as a producer, director, and writer for numerous stage and film projects in Los Angeles, where he resides with his wife, Kimberly, and son, Robert.
Panelist: Diana Elizabeth Jordan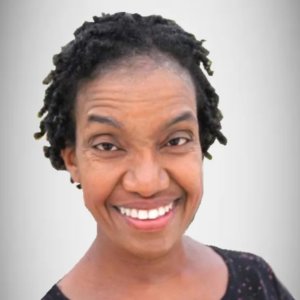 Diana Elizabeth Jordan (Actor, Solo Artist, Filmmaker, Disability Inclusion Artivist) offers an dynamic and powerful alternative to the traditional keynote address through her one-woman shows, performance lectures and spoken word concerts. She is a living example of triumphing over adversity and resiliency. Diagnosed with cerebral palsy, which mildly affects her speech and gait, around age two, she grew up with a tenacious determination to not to let adversity stand in the way of achieving her dreams. Jordan was the first actress with a disability to obtain a Masters of Fine Arts in Acting from California State University Long Beach. She also holds certificates in Occupational Therapy (University of Kansas) and Social Emotional Arts (UCLA). As an award-winning actress, she has been cast in more than 60 theater productions, film and television including CBS' S.W.A.T. She also hosts the weekly vlog, A Morning Cup of Joy.
Jordan's talents extend beyond of her love of performing. She is an award-nominated director and a member of SAG-AFTRA and Actors Equity Association. She is also the C.C.O. (Chief Creative Officer) and founder of The Rainbow Butterfly Café, an EduTainment Production Company, which she launched in 2015. Last year she launched Dreaming Big On A Swing Entertainment.
Jordan is committed to entertaining, impacting and empowering audiences in celebrating inclusive diversity, disability intersectionality, resiliency, empathy, personal growth and professional development. Whether portraying a character or sharing a personal story, Jordan touches the hearts of audiences with her humor, creativity, vulnerability and honesty.
Panelist: Ali MacLean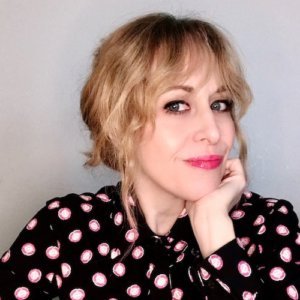 Ali MacLean is an award-winning TV writer, playwright, actor and director in Los Angeles. She is a graduate of the Miami University actor's program and the LaJolla Playhouse acting conservatory, and has worked on comedies such as THE JIMMY KIMMEL SHOW, CAN'T HARDLY WAIT, HBO's MR. SHOW, and THE GREEN ROOM with PAUL PROVENZA.
Her screenplays have been a Chesterfield Writer's Project semi-finalist, a Scriptapalooza semi-finalist, a WeScreenplay Diverse Voices finalist, a Screencraft semi-finalist, an Orchard Project finalist, an IFP Filmmakers Program finalist, a 2015 Women in Film Mentor recipient, and the 2018 Writer For Writer Fellowship recipient.
MacLean has written for various networks, including MTV, VH-1, FOX and POP TV. After almost 20 years of writing comedy, MacLean decided to return to her first love, the theatre. Her goal in writing plays of a more serious nature was to explore why people behave the way that they do and to rediscover empathy – something the world seems to be short on these days. Her latest work pushes the envelope with thought-provoking current topics seen through the lens of the humans experiencing them.
Her first award-winning play, She's Not There, unflinchingly portrays how depression can isolate a person and how suicide can devastate the lives around them. Since then, her other plays Wolves At The Door, This Will Be Our Year, and I'll Call You Mine also have won fellowships, workshops, and productions, as well as garnering a lot of praise. She is currently a member of the Ensemble Studio Theatre's Playwrights Unit, Antaeus Theatre's Playwrights Lab, and the Dramatists Guild.
Panelist: Ava Xiao-Lin Rigelhaupt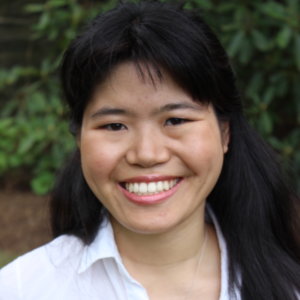 Ava Xiao-Lin Rigelhaupt (she/her/hers) is a writer, consultant, actress, public speaker, and advocate for disability and autism representation in the entertainment industry.
In June 2021, Rigelhaupt joined the Nickelodeon Live Action Casting Team for their immersive internship. Additionally, she's an Autistic Creative Consultant on a developing musical (dir. Sammi Cannold), How to Dance in Ohio, based on the HBO documentary of the same name.
Previously, she was an Entertainment Media Communications Fellow with RespectAbility. Rigelhaupt became immersed in the entertainment industry through consulting with studios such as Disney and Netflix on authentic onscreen portrayals of disability and diversity. Rigelhaupt reviews scripts, discusses disability tropes, edits character sketches, and writes casting calls. She remains an ongoing entertainment consultant.
Rigelhaupt is a speaker on RespectAbility's Jewish Speakers Bureau and Women and Nonbinary Speakers Bureau.
Rigelhaupt shares her lived experiences and expertise through multiple speaking engagements and public/internal panels (e.g., Disney and Netflix writers' rooms, Actors' Equity, Sundance Film Festival, The Kennedy Center). She publishes articles and critiques of disability representation in media, interviews with entertainment professionals, and experiences as a disabled AAPI woman.
Rigelhaupt was chosen to be a Ruderman Family Foundation Inclusion Ambassador her senior year at Sarah Lawrence College (class of 2020). Rigelhaupt produced the college's first sensory friendly theatrical performance. She organized and moderated a panel of NYC professionals discussing entertainment inclusion practices with students and faculty. (Sensory friendly performances are made accessible to people with sensory sensitivities such as those with autism or PTSD).
Rigelhaupt develops stories based on her life experiences, writing scripts on the road to her screenwriting career, while keeping her eyes peeled for auditioning opportunities! She's determined to educate and influence the entertainment industry, creating more opportunities and authentic representations for the talented and diverse disability community.