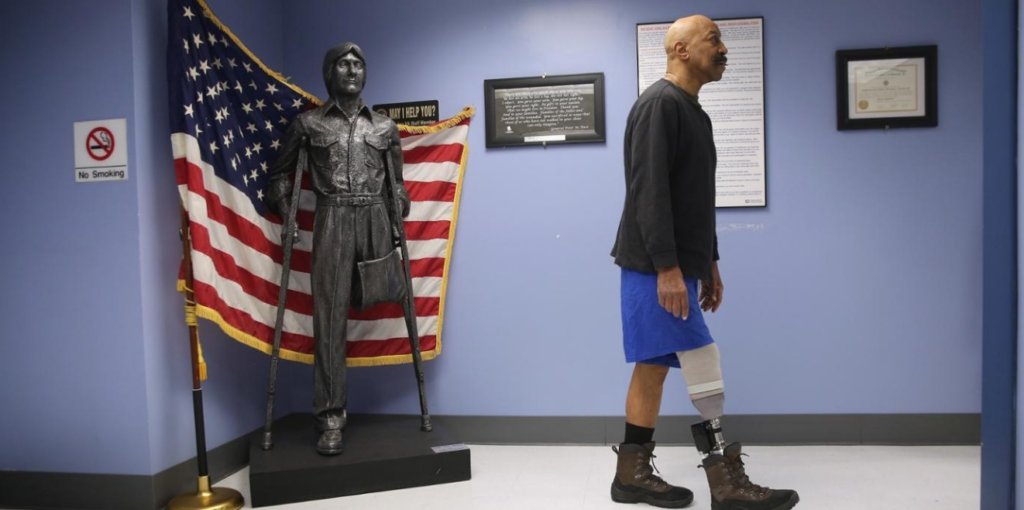 Washington, D.C., November 11 – Today marks the annual observation of Veterans' Day, an annual celebration of the service of all brave people who have served in the United States Armed Forces. First observed in 1919, this American holiday was initially conceived to celebrate those who fought and died in the First World War but later grew to become an occasion celebrating all veterans after the Second World War.
According to the Disability Statistics Compendium, released by Institute on Disability at the University of New Hampshire, there are more than 17 million veterans. Among America's veterans, more than 1.6 million veterans have a military service-connected disability. There are more than 2 million African American veterans, among whom more than 566,000 have a disability. Of the 1.2 million Hispanic/Latinx veterans, 321,000 have disabilities. Lastly, there are approximately 302,000 Asian American/Pacific Islander veterans and approximately 64,000 have disabilities.
Just as the workforce has changed in recent decades to include more equal opportunities, women have been serving their country in increasing numbers, especially in the post-9/11 era. Out of the 1.6 million female veterans in America today, over 357,000 have disabilities.
The history of veterans' issues in America is deeply connected to the evolution of disability rights and legislation over time. During the American Civil War, the Veterans Reserve Corps, also known as the Invalid Corps, provided critical support services across the country and enabled those who acquired disabilities due to illness or injury to continue their service to the country.
The First World War proved to be a transformational time for Americans with disabilities. During the war, Congress passed several pieces of legislation to ensure that injured veterans would receive vocational educational and other supports when they returned from overseas. This created a pathway for the passage, in 1920, of the Smith-Fess Act, which expanded vocational services to civilians with disabilities. Over the next one hundred and one years, vocational rehabilitation programs would evolve and expand to meet the needs of America's growing disability community.
The past twenty years of conflict in Iraq and Afghanistan have created a new generation of veterans, many of whom acquired service-connected disabilities. According to the Census Bureau, fully 43 percent of post-9/11 veterans have a disability of some kind. Many of those veterans have nonvisible disabilities and face the stigma still stubbornly associated with nonvisible conditions such as Post-Traumatic Stress Disorder (PTSD), chronic pain, and depression.
Veterans Day 2021 marks the beginning of a new post-war era following the American withdrawal from Afghanistan. Millions of Americans have served honorably and many more will return from service to their country bearing the battle in physical scars and injuries. Today, RespectAbility recognizes the contributions made by all veterans and recognizes the experiences of veterans with disabilities.
Learn More