Los Angeles, September 9 – In the final week of RespectAbility's Summer Lab for Entertainment Professionals with Disabilities, participants were welcomed into the magical world of DreamWorks Animation to discover what it takes to turn a concept into a great film. Many know DreamWorks is recognized for creating some of the best disability representation in animation with features like How to Train Your Dragon but were excited to learn how the process of animation works to be accessible as well.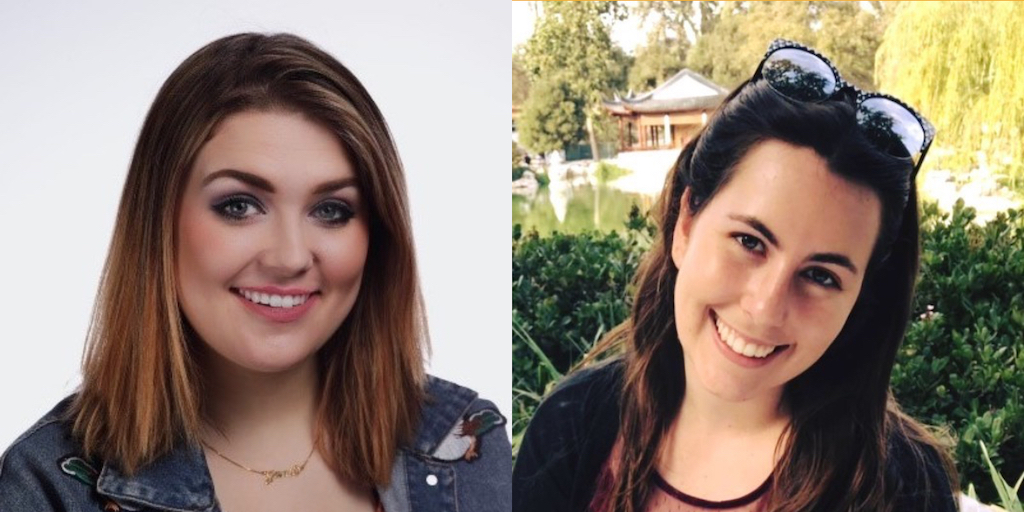 Janie Kahan, currently a Story and Editorial Coordinator for an unannounced feature film at DreamWorks Animation with previous credits including Trolls World Tour and Croods: A New Age, led the discussion with the help of Stacy Lindenbaum, an intern at DreamWorks' Training Department with a background in music and animation. Kahan's engaging presentation full of behind-the-scenes looks, included information on every role in the animation process from production assistants to story editors and the difference between CFX and VFX artists. "If you want to work in animation, really find what department interests you," Kahan encouraged. "Learn everything you can about that department."
Focused primarily through the lens of Kahan's first film with DreamWorks, Trolls World Tour, she spoke about the messages in animation and how their intention to educate young audiences often provides a unique space for advocacy as well as joy and ease in production. "It was the best. I was surround by smiles and glitter every day for a year!"
She added, "The message of the film was 'we're all not the same but that's what makes us great.' It was a really unique experience for me, especially really paralleling into my work of disability advocacy within animation."
MyAbilities, an Employee Resource Group dedicated to making DreamWorks as accessible and inclusive as possible, is a special point of pride for Kahan who co-leads the group. "Animation, I think, is a great opportunity for people with disabilities to work in story and work in film because it's a very controlled and accessible environment," Kahan responded when asked by a participant about production assistant roles, which are often inaccessible in live-action shoots. "They're longer-term projects, there's a lot of stability involved… part of the reason that brought me to animation was the lifestyle," she championed. Acknowledging that many creatives don't consider animation "as part of their career path," she encouraged participants to continue to explore. After a presentation and conversation with Kahan, participants who were not considering animation previously didn't need any push.
RespectAbility's third annual Lab for Entertainment Professionals with Disabilities brings authentic and diverse portrayals of people with disabilities to the screen by creating a pipeline of diverse professionals with disabilities behind the camera. 2021 participants include people with physical, cognitive, sensory, mental health, and other disabilities ranging in age from people in their 20's through their 50's. Lab alumni from 2019 and 2020 currently work for a variety of studio partners including Nickelodeon, Paramount Pictures, and The Walt Disney Company, as well as in writers' rooms for Netflix's Mech Cadet, CW's 4400, and Showtime's Dexter, among others. Others have had films featured at festivals such as SXSW and participated in additional career track programs including with Film Independent and Sundance Institute.
This Lab is made possible with support by:
Platinum Sponsors: Murray/Reese Foundation, The Harnisch Foundation, Netflix, Pop Culture Collaborative, Sony Pictures Entertainment and The Walt Disney Company
Gold Sponsors: A+E Networks and Final Draft
Silver Sponsors: NBCUniversal and ViacomCBS