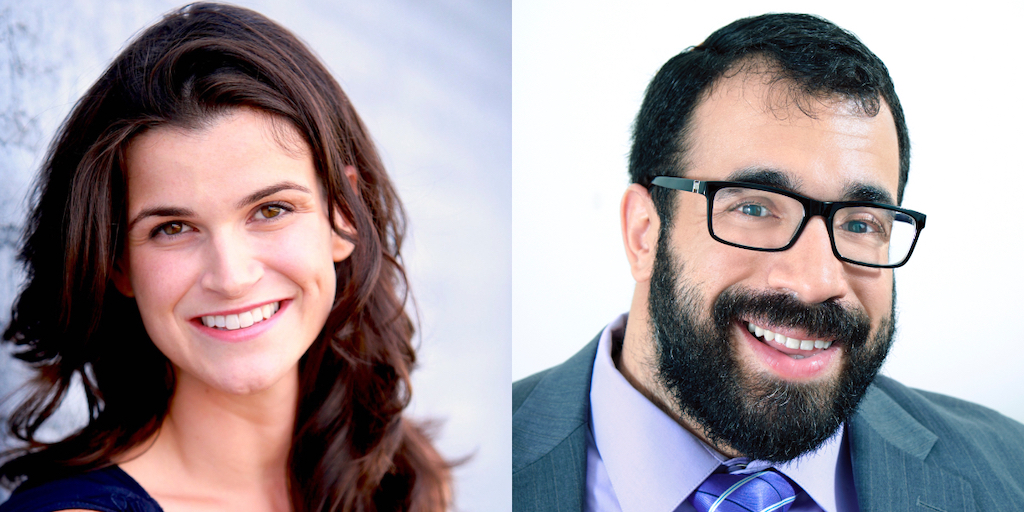 Los Angeles, July 15 – RespectAbility's 2021 Summer Lab Fellows recently were joined by RespectAbility's own Matan Koch, Vice President for Workforce, Leadership, and Faith Programs, as well as Leah Romond, Senior Production Advisor at RespectAbility, for a conversation around when and how to disclose your disability in the workplace. Despite the passing of the Americans with Disabilities Act (ADA), many still face workplace discrimination as early as the interview process. Due to this, Koch and Romond took the time to share insight with the Lab participants, covering topics such as how to ask for accommodations and when it's the right time to talk about your disability with your employer.
Both speakers emphasized leveraging your story by disclosing as little or as much as one deems necessary. "If there are accommodations that you need, if there are barriers that you're facing and there is something that will help you succeed, that's the part that you share," explained Koch. Workplace accommodations can vary widely from screen readers to standing desks, and no one should feel ashamed for expressing their needs.
Romond and Koch expressed to the Lab participants that ultimately they should seek out employers that will fully embrace all their identities including their disability. "You are who you bring to the table. And so if there really is an employer who can't be reasoned with, doesn't see who you for who you are, is not enthused about who that person is, it's never gonna be the right place to be."
In closing remarks, Koch reminded participants that it is okay to admit one is struggling with their disability. "Anyone with or without a disability who represents to you that they don't daily wrestle with some part of their life reality that they're still coming to terms with is lying. It just happens that some of them are classified as disabilities under the law and some of them are not. So if you're still working on coming to terms with some part of the reality of who you are, join the club."
RespectAbility's third annual Lab for Entertainment Professionals with Disabilities brings authentic and diverse portrayals of people with disabilities to the screen by creating a pipeline of diverse professionals with disabilities behind the camera. Participants include people with physical, cognitive, sensory, mental health, and other disabilities ranging in age from people in their 20's through their 50's. Lab alumni from 2019 and 2020 currently work for a variety of studio partners including Nickelodeon, Paramount Pictures, and The Walt Disney Company, as well as in writers' rooms for Netflix's Mech Cadet, CW's 4400, and Showtime's Dexter, among others. Others have had films featured at festivals such as SXSW and participated in additional career track programs including with Film Independent and Sundance Institute.