"Andrew and I have been partners for a few years now, and to me, we are like the dream team, because the things that I have challenges with are his strengths, and vice versa." – Leah Romond, Senior Production Advisor at RespectAbility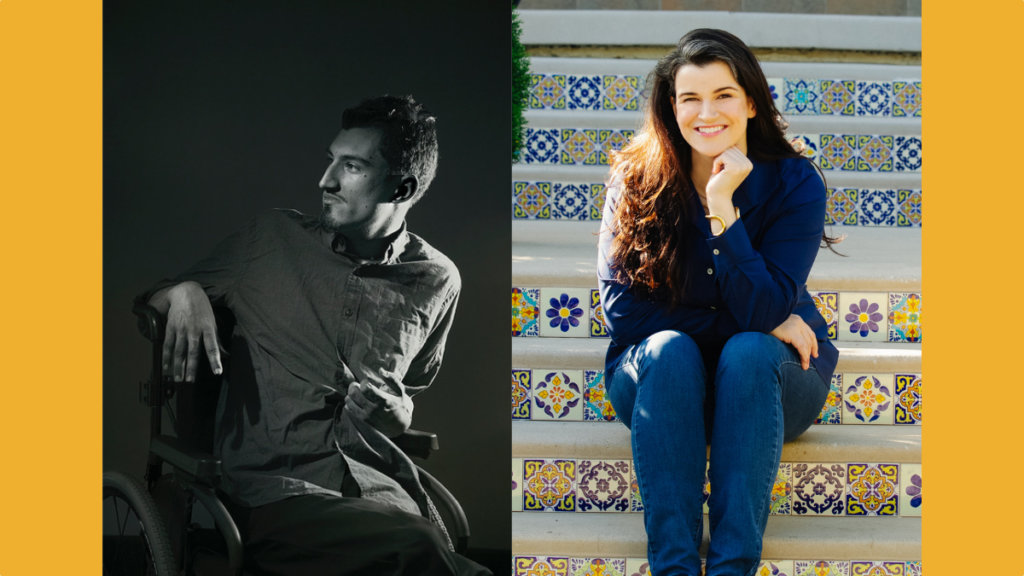 Los Angeles, July 7 – Leah Romond and Andrew Pilkington were both producers on the recent feature film, Best Summer Ever, which authentically sourced disabled talent throughout its cast and crew and premiered at the 2021 South by Southwest (SXSW) Film Festival. This dream team duo is powered by balance: Pilkington's organizational skills help Romond with detail-oriented sequencing, and Romond's legal background allowed them to direct sales and needed documentation. The film was celebrated for Pilkington's momentous work as a writer and was honored with the Final Draft Screenwriters Award at SXSW. Best Summer Ever's representation in front of and behind the screen fights employment stigmas against people with disabilities and is a strong example of what an inclusive production can and should look like.
A plot that is not centered around the essence of disability, but rather one which engages naturally with nuanced stories of diverse characters is a distinctively empowered quality of the film. Best Summer Ever proves that a coming-of-age narrative, a classic love story, and even an adventure tale, are all cinematic developments that need not be exclusive from the disabled community.
"The goal was to make it as normalized as possible and show that people with disabilities can play major roles," said Andrew Pilkington. "How many football movies have a player with Down syndrome?"
The COVID-19 pandemic disrupted the entertainment industry as a whole, but Romond and Pilkington grew from this opportunity to work even closer together and ensure the virtual distribution of the film. Though this last year looked different than expected, after four years of hard work, the Best Summer Ever team's belief in the project is truly paying off.
Speaking to the 2021 RespectAbility Lab participants, Romond reflected on this unique production process, saying, "teams are invaluable. Teams are how we will participate in the entertainment industry. I need help, and I need to ask for help, and I need to be with someone I can trust to ask for help, and Andrew is that person for me."
RespectAbility's third annual Lab for Entertainment Professionals with Disabilities brings authentic and diverse portrayals of people with disabilities to the screen by creating a pipeline of diverse professionals with disabilities behind the camera. Participants include people with physical, cognitive, sensory, mental health and other disabilities ranging in age from people in their 20's through their 50's. Lab alumni from 2019 and 2020 currently work for a variety of studio partners including Nickelodeon, Paramount Pictures and The Walt Disney Company, as well as in writers' rooms for Netflix's Mech Cadet, CW's 4400 and Showtime's Dexter, among others. Others have had films featured at festivals such as SXSW and participated in additional career track programs including with Film Independent and Sundance Institute.