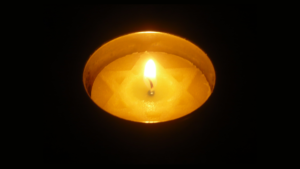 On April 8 we observe Yom HaShoah, Holocaust Remembrance Day, and remember the 11 million people who perished throughout the Holocaust. When we think about the Holocaust, we generally think about the 6 million Jewish people that were killed. But there were other populations that were targeted in the Holocaust: Roma, LGBTQ+ people, and people with disabilities.
More than 300,000 people with disabilities were experimented on and murdered through the Nazi regime. They considered people with disabilities to be "easy targets," and saw them as bodies for experimentation and physical punishment. Many of these experiments were headed by Joseph Goebbels, a "doctor" who worked under Hitler to create propaganda and new methods to experiment on people. Goebbels found unique ways to spread hate towards minority groups through posters, radio, and other forms of media without explicitly explaining the physical tactics he would be using to achieve the "final solution." His devious ways helped him gain a large following amongst the German people. The Holocaust Museum of Washington D.C. created a large exhibition on Goebbels and different types of propaganda used throughout the war, and you can learn more at their website.
Today, people still struggle to celebrate who they are. Stigmas and stereotypes about different minority groups, including individuals with disabilities, remain prevalent. We say "never forget" as a way of reminding us all to not allow what has happened in the past to happen again. But stigmas, discrimination and hate still exist in our society. This Yom HaShoah, as we remember the past, it is important that we also look to the future. We have come from such dark times and it is important that we do not continue patterns of discrimination. We should be creating a more inclusive, accessible, and kind world for future generations to come. My hope for this year is that we encourage those around us to be more patient, understanding, and inclusive to all those around us regardless of race, sexuality, disability, gender, or ethnicity.
---
In our Jewish Disability Perspectives newsletter, RespectAbility welcomes a wide spectrum of voices. The views expressed in each Jewish Disability Perspectives contribution are those of the guest contributor.