Los Angeles, April 22 – Being original is never easy. Whether it's trying to find new life in the seven original stories or creating another hero with 1000 faces, finding something new and interesting in storytelling is the challenge every writer faces on a daily basis. As writers, we hope to subvert expectations and give our audiences new experiences with familiar undertones.
It's even harder to find something new in genre work that defines itself by its tropes. And if there's one genre everyone knows well, it is zombie horror films. They vary from piece to piece, but overall, when you sit down to watch a zombie movie, there are things you expect to see. It is hard to break free from those expectations and create something original.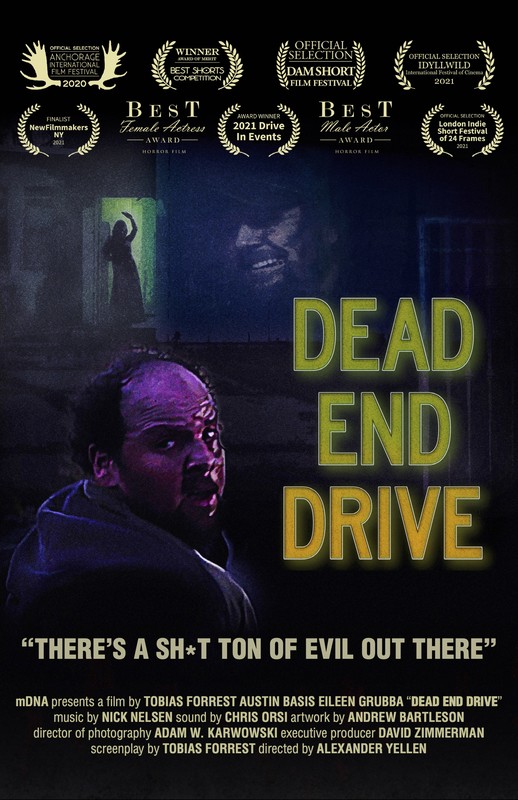 What makes the short film Dead End Drive – directed by Alexander Yellen and written by Tobias Forrest – so impressive is its originality. As a person with a spinal cord injury, Forestt thought to himself, "How can I take the zombie apocalypse, disability, Hansel and Gretel, and a really bad joke and put them all together?" Thus born, Dead End Drive, a film that walks the line of familiar while providing a new perspective on the zombie genre.
In order to talk about what makes Dead End Drive so special, there's going to be major spoilers. If you want to watch this amazing short with fresh eyes, now is the time for you to stop reading and go see what makes the film so special for yourself!
If you're still reading, time to buckle in.
Dead End Drive is about a husband and wife, played by Tobias Forrest and Eileen Grubba, trying to make sure their zombie daughter eats her vegetables. The only way they know how to do that is by saving unsuspecting victims and feeding them a good healthy meal before delivering their victim to their daughter.
So much of disability representation is about people with disabilities being inactive and unsuspecting. It's that unexpected and passive stereotype that Forrest exploits in his story. By having the husband be in a wheelchair, he prays on the audience's preconceived notion that people with disabilities need to be taken care of. This misdirects and lowers the audience's guard. Forrest says the film "makes you think, of course she's [Eileen Grubba] keeping him [Tobias Forrest] alive and this new [Austin Basis] guy is going to save her from this situation and then it flips on its coin and it's about these parents that are trying to feed their daughter vegetables."
Dead End Drive's originality stems from its ability to prey on the biases of the audience and suckers them into this space of pity for people with disabilities, only to pull the rug out from underneath their feet and show that the person with a disability was in control the entire time. We often talk about authentic or quality representation being separate from disability tropes – the goal being to get away from nondisabled saviors and inspiration porn, to show audiences the nuance and diversity in the disability experience and that is incredibly important.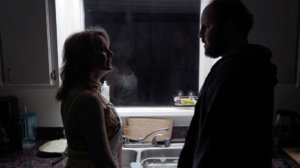 Dead End Drive is an instrumental piece of art in disability representation. The film stars not one but two actors with disabilities and takes a unique story in which disability adds to the story but does not define it. And most importantly, it challenges audiences' biases of what characters with disabilities look like.
And it's important to note, that none of this would've been possible without an amazing team of people both with and without disabilities coming together to tell a story they believe in. Forrest is immensely appreciative of the efforts of DP Adam W Karwowski and an amazing one-man crew, his fellow cast stars Austin Basis and Eileen Grubba, and his amazing director Alexander Yellen.
Dead End Drive will be streaming at ReelAbilities Film Festival: New York City from Thursday, April 29 through Wednesday, May 5, free with RSVP: https://reelabilities.org/newyork/film/dead-end-drive. Audio description and open captions will be available to ensure accessibility for diverse audience members.