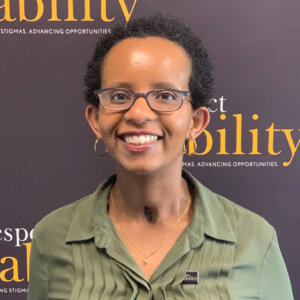 As a Black, immigrant woman with a disability (more on this below), I hold a personal and special interest in Black History Month, which originated in 1915 — half a century after the 13th Amendment abolished slavery in the United States. It was founded by historian and author Dr. Carter G. Woodson when he established an organization now known as the Association for the Study of African American Life and History. In 1986 Congress passed Public Law 99-244 designating February as "National Black (Afro-American) History Month." As highlighted by History's webpage, the purpose of the Black History Month is to celebrate the achievements of African Americans while also recognizing their central role in U.S. history.
Black History Month is also a time when we reflect on the progress made affording the Black community opportunities and efforts to ensure equality and equity. This reflection should be accompanied by a recognition of the progress made, while also analyzing the areas that we, as a country, still need to strive toward to reach that ideal society and country — a society where everyone has equal rights and the same access to opportunities. When doing this reflection, one community we must not fail to remember is Black Americans with disabilities. According to the CDC's Disability and Health Promotion report, 1 in 4 Black people have a disability in the United States. The COVID-19 pandemic has especially put Black people with disabilities in a health equity crisis. Different reports have emphasized that Black people in the United States have a high case rate, higher rates of hospitalization and among the highest death rates. A July 2020 research report shows that nearly 20% of U.S. counties are dominated by Black people. These counties also accounted for 52% of COVID-19 diagnoses and 58% of COVID-19 deaths nationally.
As a woman with a disability, I view the passing of the Americans with Disabilities Act (ADA) of 1990 as another monumental societal move in U.S. history. The purpose of the ADA is to prohibit discrimination against people with disabilities in different areas, which include employment, transportation, public accommodations and health care. Nevertheless, several reports over the course of the COVID-19 pandemic have repeatedly shown us that people with disabilities have been forced to face challenges with a high risk of contracting it, while also having poor access to quality health care. And recently with the COVID-19 vaccine rollout, we see some states not prioritizing people with disabilities. Such reports highlight the fact that even with the above monumental laws in place, the country still has to strive to make the necessary changes to measure up to these laws formulated decades ago.
What discussions such as this should not fail to include, but almost always do, is the story of Black immigrants — specifically Black immigrants with disabilities. In addition, since 2010 the number of Black immigrants has increased significantly, and their roles in health care and other essential industries is critical, as they are one of the key groups of frontline workers in the midst of the COVID-19 crisis. Black immigrants make up a good percentage of health care workers, especially as health aides and nurses. Although there is limited data about the experiences of Black immigrants with disabilities, different reports have shown that their experiences mirror very closely the experiences of Black Americans. Black immigrants also face discrimination and racial prejudice because of the color of their skin. They encounter lack of access to quality health care and affordable housing and most of the other issues Black Americans face.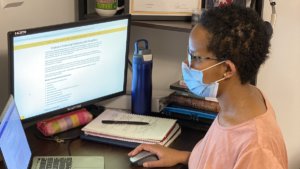 This is a subject I can speak to quite personally. In addition to being a Black, immigrant woman, I am also a Traumatic Brain Injury (TBI) survivor. I sustained a TBI after being hit and dragged by a snowplow as a pedestrian in Cleveland, Ohio. As a TBI patient, I have seen how critical continuity of care is for the treatment of a TBI. As a Black, immigrant woman with an acquired disability who needed extensive, life-saving medical care, I have experienced how exceptional the health care system and practice of medicine of this country can be. Unfortunately, I also have experienced areas that lead to so many patients with disabilities getting inadequate care, which result in adverse health outcomes. In the first several months right after the accident, I was continually transferred from one health care facility to another. I ultimately ended up getting fragmented care from five different health care facilities, including hospitals, rehabilitation facilities and skilled nursing homes in one state. I also got care in two other health care facilities in another state after a brief interruption. As I was bounced around from facility to facility, my care was also negatively impacted by questions of insurance coverage and contradictory decisions about whether I had progressed or not, leading to one discharge or transfer after another. This has been my personal experience of getting care in the U.S. health care system as a Black, immigrant woman.
This year, with the new administration, Kamala Harris being the first woman and Black-Asian American woman and daughter of immigrants as the Vice President, it feels like brighter days are ahead. This, coupled with the administration's plan for full participation and equality for people with disabilities and plans for supporting people with disabilities during the coronavirus (COVID-19) pandemic, give me much hope. These kinds of rules empower me to look forward to a new journey — one of building back a country where all are given the same opportunity to thrive with equal access to health care and other services, and the potential to grow and succeed regardless of skin color, gender and ability.