Speakers:
Clif Smith, Americas Mindfulness Leader and EY's Global Mindfulness Network Leader, EY
Lori Golden, Abilities Strategy Leader, EY
Dr. Nelle Richardson, Speaker with National Disability Speakers Bureau, RespectAbility
Moderator: Tatiana Lee, Hollywood Inclusion Associate, RespectAbility
Speaker Bios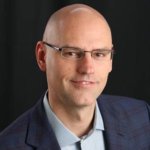 Clif Smith, a US Army veteran, former diplomat and intelligence officer, serves as EY's foremost advisor on mindfulness and is an internationally recognized leader for bringing mindfulness into the corporate world. Clif brings his story and over 25 years of experience leading through high-pressure situations into his teachings and demonstrates the value of adopting mindfulness as a fundamental part of our personal and professional lives.  Following his passion for developing others, he built EY's Mindful Leadership program, delivering practical training to over 50,000 EY and client personnel with measurable impact on leadership, performance, and well-being.  Clif's upcoming book, Mindfulness without the Bells and Beads, is slated to hit the shelves in spring 2021.
Lori Golden is Ernst & Young's Abilities Strategy leader, driving efforts to build an enabling, inclusive environment for people of all abilities. She advises the firm's over 1,000 member AccessAbilities professional resource network and its Abilities Champions leaders network. Lori leads initiatives to enhance ergonomics and accessibility in Ernst & Young offices, communications, meetings, trainings and technology, educate EY people on abilities-related issues and create new diverse abilities recruiting strategies and employment models. She also consults on accommodations and career development issues for EY people working with differing abilities.
Dr. Nelle L. Richardson (she, her) immigrated to the U.S. from the Caribbean. She is an ordained pastor, motivational speaker, counselor, life coach and self-advocate. Richardson lives with nonvisible disabilities due to two accidents: a traumatic brain injury and neck and back injuries. As a motivational speaker, she addresses disability and racial bias. Richardson is Ms. Wheelchair NY 2018's godmother and mother of two adult children; a devoted wife; and leader in her community. She has worked for the Federation Employment and Guidance Services / NYC LINKS for two decades as a counselor in its Mental Health Unit, and as a case manager for the Criminal Justice Department. Her duties involve evaluating individuals and working with the NYC Supreme Law Judge; the Assistant District Attorney of NYC; and various attorneys, community professionals, parole, probation and other detention centers across New York City. Dr. Richardson also has volunteered her services in her community, addressing suicide prevention among youth in the LGBTQ community, and works with other youth and families through her church.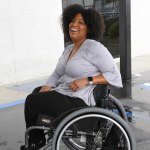 MODERATOR: Tatiana Lee is the Hollywood Inclusion Associate at RespectAbility, a nonprofit organization fighting stigmas and advancing opportunities for and with people with disabilities. She was a Communications Fellow in Spring 2019, participating in the leadership program to gain better knowledge and skills to be a more effective advocate in Hollywood for disability inclusion. Now, she helps represent RespectAbility in Hollywood. Like RespectAbility, Lee has dedicated her life to fighting for inclusion of people with disabilities in all aspects of mass media.