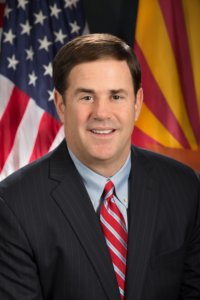 Tempe, Arizona, Oct. 31 – Tempe is leading the state in a new effort to expand job opportunities for Arizonans with disabilities. Thanks to the leadership of the Arizona Developmental Disabilities Planning Council and Mayor Mark W. Mitchell, the City of Tempe has launched a new Building Employment Supports & Training (BEST) program. This program is intended to help job seekers with disabilities secure part-time employment by developing key relationships with diverse partners. Covering everything from "changing the City of Tempe's culture, linguistic competency, and creating a municipality model" to "providing city employees, workgroups, and BEST employees training for success."
According to the Institute on Disability, 156,194 Arizonans with disabilities have jobs, putting the state's disability employment rate at 36.5 percent. That total includes people who are blind or deaf or have other visible conditions such as spinal cord injuries, as well as people with invisible disabilities including learning disabilities, mental health or Autism.
As such, Gov. Doug Ducey has declared October to be Disability Employment Awareness Month to advance more opportunities for Arizonans with disabilities.
"Arizona prospers economically and socially when an integrated workforce includes people with and without disabilities working side by side earning competitive wages and benefits," Gov. Ducey wrote. In his proclamation, he went on to underscore the "essential role that people with disabilities play in Arizona's success."
This proclamation follows a solid year of job growth among people with disabilities living in Arizona. Nationally 111,804 jobs were gained by people with disabilities, 5,760 of which went to Arizonans with disabilities. This is a major step forward for the one in five Americans living with a disclosed disability. Further analysis by RespectAbility, a nonpartisan disability inclusion organization, shows that Arizona ranks 34th out of the 50 states in terms of disability employment.
Companies that embrace employees with disabilities clearly see the results in their bottom line. According to Accenture, disability-inclusive companies have higher productivity levels and lower staff turnover rates, are twice as likely to outperform their peers in shareholder returns and create larger returns on investment.
Those findings echo an economic analysis recently completed by the Institute for Community Inclusion (ICI), University of Massachusetts Boston. With the support of the Arizona Developmental Disabilities Planning Council, researchers from ICI "used a statistical model to predict the ways that Arizona's economy would improve if more people with disabilities find jobs." Specifically, they found that "if 2,302 to 6,367 more people with disabilities in Arizona become employed each year for ten years" the Grand Canyon State will receive an annual increase of between $281.04 million and $818.82 million in gross domestic product (GDP), leading to the state receiving more taxes each year. Getting more jobs for Arizonans with disabilities would in turn, "add up to 20,420 new jobs in Arizona" over the next decade.
The fact is that disability is part of the human experience. It is nothing to fear because all of us will be affected by it eventually, whether by accident, aging or illness. Opening more job opportunities to people with disabilities will mean stronger communities and a better economy for all. Achieving that requires all of us working together because people with disabilities are the right talent, right now.