Ty Freedman is a children's media writer, a champion preschool educator, and a former circus clown who writes wildly comedic, specific, and personal characters based on the hundreds of students he's taught over the years, his life growing up in a bakery (literally upstairs) and the brand-new info-to-him of a late in life Autism diagnosis.
Freedman is the creator, writer, and star of the award-winning kids cooking show, Ty the Pie Guy, where he produced more than 20 episodes with 134 WEST productions. Most recently Freedman has written scripts for Wildbrain/DHX's Strawberry Shortcake, and was commissioned to write a pilot about Autistic Superheroes. Freedman is an alum of Centennial College's Post-Graduate program in Children's Media and the 2021 RespectAbility Summer LAB for filmmakers. He is repped as a writer by Real Life Pictures.
"The Artful Adventures of an Awen"
After escaping from the sky, an Awen, a non-speaking creative spirit searching for a person to grant inspiration to, is drawn to a school where people with disabilities learn about the arts. Taught by Teacher Tal, a rambunctious "curator" with a magical wall of famous artist portraits, that come to life and lead lessons for the Awen and their friends on all the multitudes of ways to be an artist.
Featuring: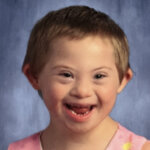 Paetyn Anderson is 5 years old and loves to entertain people. "I am extremely social and full of energy. I have a great sense of humor and I enjoy making people laugh. I have walked for Runway of Dreams in NY Fashion Week and I also have been on Kohl's Facebook and Instagram pages modeling clothes. I make friends wherever I go and I'm all about changing any negative attitudes about Down Syndrome. I may be little, but I have a humongous personality!"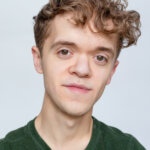 Colin Buckingham is a Writer, Actor, and Producer based in Brooklyn, NY. His goal as a storyteller and creator is to make projects that are equitable, intersectional and give a platform for historically excluded, disenfranchised and marginalized persons in order for them to be represented and seen. Originally from Washington, DC, he got his start in writing through choreographing action and stunt coordinating on multiple plays, indie films and webseries. His first short film he wrote, choreographed, produced and acted in is currently in post production. He was a disability and dwarfism consultant for Tomorrow's Today and another project TBA. As a writer he is mostly self taught, but has taken occasional playwriting and screenwriting courses. He recently started his own production company, "Chromatic Lens".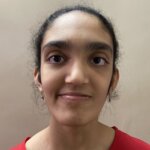 Suhani Jain is a 19 year old girl with global developmental delays and Autistic traits. She loves singing, dancing, and watching movies.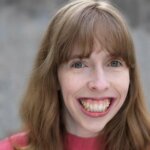 Emily Kranking is a actress and disability advocate with cerebral palsy. Emily plays Nancy in the first disabled movie musical Best Summer Ever, which can be found on Hulu, and was recently seen in Sundance in the short film F.E.R.B. She also made her Kennedy Center debut as a singer at the Open Doors Festival and her modeling debut in New York Fashion Week with Runaway of Dreams. She is currently going for her Master's in Disability Studies at the City University of New York.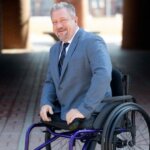 Dave Stevens was born without legs but was a 3 sport athlete in high school in Arizona. Stevens played College Football and Minor League baseball – the only legless person in world history to do so. He worked 20 years at ESPN and won 7 Emmy's. He's a motivational speaker and podcast host, and a professor at Quinnipiac University.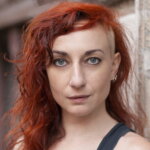 Sonia Villani (they/them) is an Italian non-binary actor and tango dancer from Rome who moved to NYC in 2012. Selected NYC credits: The Event Of A Thread (Ann Hamilton/SITI company at Park Avenue Armory), Eurydice's Dream, Lying, Body: Anatomies of Being (all with Blessed Unrest), The Golden Drum Year (Radical Evolution), the feature film Front Cover (2015 SIFF premiere), Broad City (Comedy Central). VO work includes animated series and commercials. In Italy Sonia performed in many theaters and festivals. Here they trained extensively with SITI Company.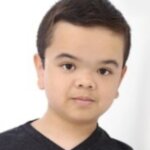 Nicolas Vivar's recent credits include A Very Merry Children Scientology Pageant, Santiago of the seas (Nickelodeon), and Disabled down Center Cabaret (Greenroom42). He's thankful to his team at Bohemia Group, Zuri Agency, and to his family for always believing in him.