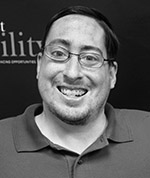 JUSTIN CHAPPELL, COMMUNICATIONS FELLOW
Justin Chappell was Democracy and Outreach Fellow with RespectAbility beginning in the summer of 2015 and currently is a Communications Fellow for summer 2017. Chappell brought more than 15 years experience in public policy, resource development, marketing and community organizing to RespectAbility. During the fall 2015 and winter 2015-2016 cohorts, Chappell spent months on the trail engaging presidential candidates in the early primary states. In addition, he conducted research on the campaign's policies and created contact databases. His reporting from the trail can be found on The RespectAbility Report.
Prior to RespectAbility, Chappell worked for U.S. Sen. Tom Harkin, the National Council On Independent Living, AFSCME labor union and the White House, as well as an Independent Living Specialist helping consumers of his local Center for Independent Living. Chappell has served on several national non-profit and local civic organization boards, and as an elected official focusing on employment, affordable housing, education, environmental protection, LGBT and mental health issues. He received his B.A. in Politics from The Catholic University of America with a focus on American government, political theory, the impact of polling data and public interest groups. Chappell is proficient in American Sign Language, Russian, Spanish and Latin.
Chappell also served as a Fellow during the Fall 2015, Winter 2015-2016 and Spring 2016 Cohorts.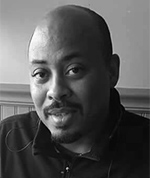 EDDIE B. ELLIS JR., CRIMINAL JUSTICE REFORM FELLOW
Eddie B. Ellis Jr., is a Criminal Justice Reform Fellow at RespectAbility. Ellis is a reentry advocate/consultant, trainer, mentor and motivational speaker. As a returning citizen with multiple disabilities and a person of color, Ellis' experience provides invaluable insight and depth into his work that allows him to connect with and engage the community in which he serves.
He is the founder and CEO of OneBy1, an organization that works with communities and partners to provide youth development workshops and mentoring services to keep youth out of the corrections system and help those exiting the system stay out. Ellis also has written and published several resource guides offering service referrals, practical tips and inspiration to former offenders and parolees returning to the Washington, D.C., metropolitan area. He works hard to ensure that individuals reentering society are well informed and sufficiently equipped to make better choices for themselves and that they are truly given a second chance.
He recently wrote about his experience in The Washington Post: "I am one of the success stories from D.C.'s secondchance law for young offenders."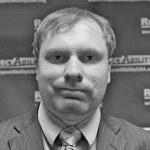 JAMES TROUT, POLICY FELLOW
James Trout is a Policy Fellow with RespectAbility. Diagnosed with Asperger's at age 15, Trout joined RespectAbility in Summer 2015 because he wants to work in an environment that helps people with disabilities successfully achieve employment. As a policy fellow, Trout spent months on the trail engaging presidential candidates in the early primary states. In addition, he conducts research on the campaign's policies and creates contact databases. His reporting from the trail can be found on The RespectAbility Report.
Prior to joining RespectAbility, he held several internships including with Senator Charles E. Schumer and the Office of Emergency Management at the U.S. Department of Health and Human Services.
Trout has a Bachelor's degree in Political Science from American University. He is currently attending George Mason University studying Transportation Policy Operations and Logistics.
Past Fellows
Spring 2017 Cohort
MING CANADAY
Ming Canaday was a Policy Fellow with RespectAbility. She recently completed coursework for a master's degree in the History of International Relations at the London School of Economics and Political Science. During her time in Europe, Canaday traveled extensively on the continent and to the University of Cape Town in South Africa to complete her dissertation research on contemporary attitudes toward rising Chinese migration to that region.
From 2009 to 2013, she earned a bachelor's degree from the University of Oregon, where she triple-majored in International Studies, Chinese and Asian Studies. During her undergraduate career, Canaday spent time in China interning at Justice for All, a disability advocacy organization that serves individuals with disabilities as well as individuals with HIV/AIDs and Hepatitis B.
After graduation, Canaday pursued a certificate at the City University of New York in Disability Studies to better advocate for individuals with disabilities. She also completed a summer internship at Human Rights Watch, assisting with research on issues related to China's policies toward people with physical or mental impairments.
She recently wrote about her experiences in Foreign Policy: "I Was Rescued from a Chinese Orphanage. My Friend Wasn't."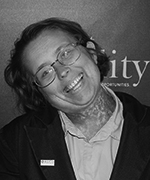 Nicole LeBlanc
Nicole LeBlanc was a Policy Fellow with RespectAbility. While here, she represented our organization at multiple DC-area events, conferences and meetings. She also conducted data entry for a variety of outreach projects and contributed to the selection process of the class of summer 2017 Fellows.
Before joining RespectAbility, LeBlanc worked for more than eight years at Green Mountain Self-Advocates (GMSA) as Advocacy Director supporting her peers with disabilities to feel comfortable talking to their elected officials about what they need. While at GMSA, she served as the Project Assistant for the Inclusive Healthcare Partnership project. For this initiative, she researched tools that would assist people with intellectual and developmental disabilities in getting their healthcare needs met.
In August 2016, LeBlanc Nicole moved to Washington, D.C., area to begin the Paul Marchand Public Policy internship at AUCD, which she completed prior to her fellowship at RespectAbility.
Since 2011, she has consulted for Self-Advocates Becoming Empowered and the Autistic Self-Advocacy Network developing self-advocacy tools and curriculums, presenting webinars and video blogs on the topics of healthcare, what is Autism, presuming competence, self-managed services, voter access and employment of people with disabilities. She has presented keynotes on the dignity of risk at statewide self-advocacy conferences in Alabama, Missouri and Rhode Island.
LeBlanc has a certificate of professional studies from the University of Vermont.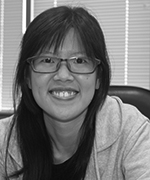 CLARA LOH
Clara Loh was a Policy Fellow with RespectAbility. Her interest in the disability community started in her high school years through volunteering with organizations such as the Association for Persons with Special Needs and the Singapore Anglican Community Services' mental health care centre. However, it was through her work at SPD, a nonprofit organization supporting people with physical and/or sensory disabilities in Singapore, where her awareness and interest in disability issues was significantly deepened.
While Loh is most interested in policies and programs relating to the employment of people with disabilities, she also has involved herself in other areas of the disability community, such as volunteering as a community note-taker for people with hearing difficulties. She also is a member of the Mental Health Community of Practice, which produced an introductory booklet for social service professionals who have limited prior experience in interacting with people with mental health issues.
Loh is pursuing an M.A. in Public Management and a Certificate in Nonprofit Management at Johns Hopkins University. She hopes to continue learning more about how the interests of people with disabilities can and have been advanced in different environmental contexts and apply that knowledge to promote a more inclusive society for everyone. Following her expected graduation in December 2017, Loh plans to bring lessons learned home to her community in Singapore.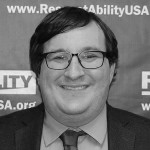 MATTHEW WAGNER
Matthew Wagner was a Development and Policy Fellow with RespectAbility. His personal experience with hearing loss created a desire to increase access for all people, particularly in cultural institutions. Wagner worked on identifying potential funding sources for Respectability as well as contributing to several public policy initiatives. In addition, he became the resident Fellow on ensuring accessibility of all RespectAbility PowerPoints for those who are visually impaired.
Prior to joining Respectability, Wagner interned at the United States Holocaust Memorial Museum and Mount Vernon. Most recently, he interned with the Smithsonian Museum of Natural History where he worked on increasing accessibility in the Q?rius Lab. He believes knowledge should be accessible for all. Remembering how he felt when visiting museums in the late 90's when materials were not captioned and people unwilling to speak clearer, he aims to ensure museums are truly accessible through universal design. As an advocate, he believes that museums have the power to inspire all and wants all visitors to benefit from that inspiration.
Wagner is a 2016 graduate of the Cooperstown Graduate Program at State University of New York, a master's program focusing on museum studies and community engagement. Wagner also graduated from James Madison University with a history and anthropology undergraduate degree
Fall / Winter 2016 Cohort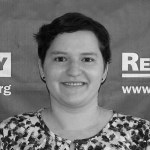 JENNIFER BOHLMAN
Jennifer Bohlman was a Social Media and Communications Fellow with RespectAbility. She has been interested in mental health advocacy for almost ten years, but her passion for disability rights really sparked in college after being diagnosed with fibromyalgia and rheumatological problems. Bohlman is a senior at American University studying Foreign Language & Communication Media as well as Literature, and she plans to graduate in December 2016.
She brings her website and social media experience to RespectAbility, updating the website and managing day-to-day aspects of RespectAbility Twitter account, particularly tweeting about #BornThisWay. In addition, she helps promote Born This Way and participates in the weekly #BTWchat Twitter chats.
Before joining RespectAbility, Bohlman spent two summers interning for Northrop Grumman, and she has also worked as a reading tutor for children. She spent a semester studying at Ludwig Maximilian University of Munich. After graduation, Bohlman hopes to continue working in disability advocacy. Ultimately, she would like to get her Ph.D. in Disability Studies and teach.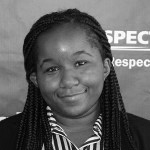 DIONNE JOSEPH
Dionne Joseph was a Stigma and Communications Fellow with RespectAbility where she worked on the #RespectTheAbility stigma campaign that spotlights model employers demonstrating how hiring workers with disabilities benefits the employer, the employee and society. Joseph is passionate about working at RespectAbility because she wants to break the stigma that society has regarding individuals with disabilities. Joseph also is keeping RespectAbility's Facebook and Instagram accounts updated and assisting with the #PwDsVote Senate and Gubernatorial Campaign Questionnaire.
She has a great passion for working with individuals with disabilities because she knows from personal experience how difficult it can be getting by on an everyday basis. She was born with a visible hip condition – Hip Dysplasia, which gives her a lot of mobility issues during the cold winter, as well as a heart condition that had her in and out the hospitals since she was young. In addition, she was diagnosed with some learning disabilities as well.
Before joining RespectAbility, Joseph worked with the Arc of Opportunity, a nonprofit organization empowering individuals with intellectual and developmental disabilities. After her RespectAbility fellowship, she wants to go to graduate school to become a Medical Social Worker to empower others who have disabilities to keep pushing forward. She wants to provide them with resources to be successful.
Currently Joseph is a senior at Fitchburg State University in Massachusetts studying Human Services and minoring in Psychology.
DAVID RICHMAN
David Richman was a Stigma and Communications Fellow with RespectAbility, where he worked on the #RespectTheAbility stigma campaign that spotlights model companies that demonstrate how hiring workers with disabilities benefits the employer, the employee and society. He also wrote about fair media representation of people with disabilities.
As someone who was diagnosed with Asperger's Syndrome at the age of 11, his life has been affected by disability personally. Ridding the stigma around anyone with cognitive and physical differences is of the utmost importance to him.
Before joining RespectAbility, Richman was a congressional district office intern for Congressman John Delaney and has extensive experience in the field of broadcasting. He has interned for Sirius XM, Batlimore NPR, and Pacifica. Outside of work his biggest passion is learning and performing long form improv which has taught him the importance of collaborating with a variety of people with different backgrounds and minds to accomplish a common goal.
In May of 2014, he attained his Bachelors of Arts in English at The University of Maryland-College Park.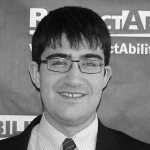 ADAM ROTHSTEIN
Adam Rothstein was a Policy Fellow with RespectAbility. As a college hockey coach from 2014 – 2016 and a hockey mentor since a teenager, Rothstein has dedicated his life to uplifting others both on and off the ice. He continues to coach people both with and without disabilities.
Rothstein is interested in statistical projects. In college he wrote a baseball analytics program in which he analyzed what factors were the most effective for hitters and what the biggest contributors were to batting averages.
Rothstein graduated from Towson University in May 2016 with a Bachelors degree in economics and a minor in business. He intends to build a financial planning program to help people with and without disabilities be financially ready for the future.
Summer 2016 Cohort
CARA LIEBOWITZ
Cara Liebowitz was a Social Media and Communications Fellow at RespectAbility. She joined RespectAbility in the Summer 2016 cohort and remained on the team throughout the fall, organizing the Born This Way #BTWchat weekly Twitter chats. During the summer, she also managed the organization's Facebook page and contributed to its Twitter account.
A native New Yorker, Liebowitz holds a Master's Degree in Disability Studies from the CUNY School of Professional Studies. As an activist and a writer, she focuses on disability issues large and small, with an emphasis on pride, culture and education.
Liebowitz has worked with a variety of disability and social justice organizations, including Everyday Feminism, DREAM (Disability Rights, Education, Activism, and Mentoring), The RAISE Center, and the Youth Council of the NYC Mayor's Office for People with Disabilities. In January 2016, she was honored to co-facilitate a writing workshop for women and girls with disabilities at the White House.
In addition to her work with RespectAbility this summer, Liebowitz interned at 2gether International, where she created content and recruited participants for 2gether International's campaigns focused on youth with disabilities. She blogs at http://www.thatcrazycrippledchick.com.
Cara Liebowitz seated in a power wheelchair on Capitol Hill with an American flag in background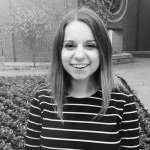 NICOLE RAKUSIN
Nicole Rakusin was an Inclusion Fellow at RespectAbility. She is a rising senior at Vanderbilt University in Nashville, Tennessee, where she double majors in Psychology and Medicine, Health & Society, and minors in Religious Studies. Her primary academic focus is on the political and social determinants of health that pose barriers to equal access to healthcare resources for minority groups in the United States. She hopes to pursue a combined J.D./M.P.H. degree after she graduates college next May.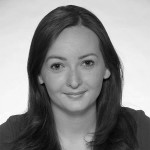 CHRISTINA STURGEON
Christina Sturgeon was a Development Fellow at RespectAbility. She was thrilled to spread the mission of RespectAbility to empower people with disabilities to achieve the American Dream. Having grown up with an older sister with intellectual and developmental disabilities, Sturgeon found this clear passion at a young age.
During her Fellowship, Sturgeon thoroughly enjoyed pitching RespectAbility's work on criminal justice reform to staffers on Capitol Hill. In addition, she assisted with research and writing of LOIs and proposals to foundations as well as building lists.
Sturgeon is a rising junior at Furman University where she is majoring in Philosophy. At Furman, Sturgeon started a program to foster intergenerational relationships between the university and a local retirement center, founded and is president of the college's Best Buddies chapter, and led the Dance Marathon morale committee for the past two years. A self-described "theater kid," she thrives on the stage acting, singing and dancing.
ANNIE TOHILL
Annie Tohill was a Communications Fellow at RespectAbility. An animation major, she is a rising junior at Regent University. Thanks to her experiences with chronic illness and autism, Tohill has become passionate about disability issues.
Tohill edited several videos during her Fellowship, ensuring that all had proper captions to be accessible for people who are deaf or hard of hearing. In addition, she wrote several press releases leading up to the second season premiere of A&E's Emmy-nominated show Born This Way.
Prior to joining RespectAbility, she worked on multiple short films, including two collaborative projects and a mock title sequence that incorporated hand drawn animation. She's thrilled to work at RespectAbility to work to reduce the stigma around disability through media, in particular video.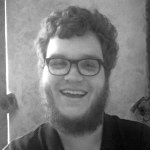 TIMOTHY YOUNG
Timothy Young was a Policy Fellow at RespectAbility who was diagnosed with Asperger's Syndrome during his childhood and was able to take advantage of excellent programs for special education throughout his time in primary and secondary education.
Originally hailing from the California, Young moved to Washington, D.C., to attend American University, where he was a dual major in history and international relations. His time at American University was rife with many opportunities for education, both in and out of a formal academic environment. Young traveled to both South Africa and Russia during his undergraduate career, fulfilling lifelong interests and desires to visit both countries and learn about their histories, their cultures and the challenges both nations face in the modern day.
Spring 2016 Cohort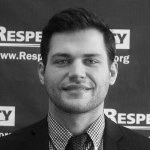 CHARLES BUTLER
Charles Butler was a Policy Fellow at RespectAbility, where he was part of a team creating responses to all 50 states on their individual WIOA plans. Because he likes to engage in all aspects the organization, he also assisted the communications team in creating state voter guides for the presidential primary season as well as in drafting press releases and creating social media posts for Facebook and Twitter.
Butler graduated from Miami University in the Spring of 2016, where he majored in International Studies with a focus in Conflict, Peace, and Diplomacy. He also minored in Spanish, Management and Leadership, and Latin American Studies. He is an avid traveler, having spent extended amounts of time in Colombia, Argentina, Ecuador, Thailand and Switzerland. In the future, Butler hopes to either work in environmental sustainability or marketing and consumer outreach and research.
Butler also served as a Fellow during the Summer 2016 Cohort.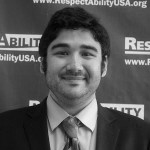 GRANT DENNY
Grant Denny was a Policy Fellow at RespectAbility, where he was part of a team creating responses to all 50 states on their individual WIOA plans. In addition, he helped the development team with research and fundraising.
Previously Denny has interned for Congressman Dave Reichert of Washington state, the Child Labor Coalition and the Democratic National Committee. He also has worked in jewelry retail and as a teacher assistant teaching K-12 students Mandarin. Denny is a senior at Gonzaga University majoring in political science.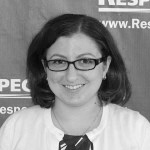 SAMANTHA FLEISCHER
Samantha Fleischer was an Inclusion Fellow with RespectAbility. Since joining RespectAbility in February 2016, Fleischer assisted with a synagogue inclusion project in New York, conducted research and wrote philanthropic grant proposals, managed fundraising mailing campaigns, assisted with the management of RespectAbility's Jewish inclusion Facebook and Twitter accounts and engaged with Congressional staffers on Capitol Hill.
During this time, Fleischer also served as a manager of the Amazing Art Studio, where she provided customer service and instructed customers on art techniques. In addition, she trained new employees, oversaw six staff members and managed financial transactions.
Fleischer graduated from University of Maryland in August 2016 in women's studies. She also served as a Fellow during the Summer 2016, Fall 2016 and Spring 2017 cohorts.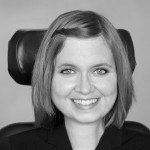 LAURA HALVORSON
Laura Halvorson was a Communications Fellow at RespectAbility. Halvorson is a 31-year-old with muscular dystrophy and has a Masters Degree in Special Education from Texas Woman's University. Starting with RespectAbility as a communications and public policy fellow, Halvorson has assisted with the daily maintenance of our social media accounts and served on part of a team creating responses to all 50 states on their individual WIOA plans. In addition, as the unpaid volunteer Acting Leadership Director, Halvorson assisted with the recruitment and hiring of the summer 2016 fellows.
Halvorson previously lived in Texas where she was a special education department head and taught kindergarten-5th grade special education classes. In 2014 she was Ms. Wheelchair Texas 2014 where she educated and advocated to the media, businesses, political leaders and the general public on disability rights issues. Halvorson is passionate about working at RespectAbility because of her commitment to the disability rights movement which led her to move to the DC metro area to help further the cause. In her free time, she likes to play adaptive sports like adaptive water skiing and power wheelchair soccer and hockey.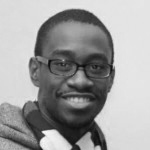 MEDARD MASANGU
Medard Masangu was a Communications Fellow with RespectAbility, where he assisted in the maintenance and expansion of RespectAbility's presence on social networks and social media by creating and posting written content, news and stories. In addition, he filmed presidential candidates speaking about disability issues and edited and transcribed video.
After graduating from American University with a focus in Film & Media Arts and Marketing, he is pursuing an MBA in Finance. His goal is to work in public policy and government.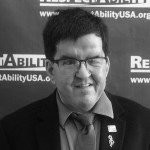 DAN PINSKER
Dan Pinsker was a Development Fellow with RespectAbility, where he researched foundations and other potential funders while also representing the organization on Capitol Hill and at the White House. Born with a birth defect called Aperts Syndrome as well as learning disabilities, he has never let his limitations stop him from living an independent, meaningful life. A North Carolina native, he attended St. Andrews Presbyterian College, graduating with a Bachelor of Fine Arts degree. While attending St. Andrews, he was a frequent contributor to the school newspaper and a member of the school's business club.
Since moving to Washington, D.C., he has volunteered for a environmental conservation nonprofit with a focus of protecting the Amazon rainforest in Ecuador and Peru, worked at a community youth center as a HR and later a Research Assistant, and most recently volunteered for the White House passing along correspondence to the office of the President. He speaks Brazilian Portuguese and Spanish, and enjoys helping people overcome their limitations so that they can enjoy life to the fullest.
Pinsker also served as a Fellow during the Summer 2016 Cohort.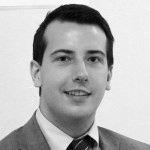 NATHAN SHEARER
Nathan Shearer was a Public Policy Fellow with RespectAbility. He was drawn to RespectAbility because of its inclusive environment and its focus on employment for people with disabilities, something that he thinks is essential yet often overlooked. Given that people with disabilities are the nation's largest minority, Shearer was proud to be involved with the excellent work being done at RespectAbility. He has spent most of his time drafting public comments on state workforce (WIOA) plans, offering suggestions and best practices for states to better include people with disabilities in their workforces.
A graduate of the University of Maryland, Shearer has interned on Capitol Hill and worked on multiple political campaigns. He plans to pursue a Masters degree in Public Policy and/or Public Administration.
Shearer also served as a Fellow during the Summer 2016 Cohort.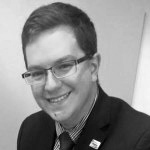 MAX SPAIN
Max Spain was a Policy Fellow with RespectAbility, where he was part of a team creating responses to all 50 states on their individual WIOA plans. In addition, he spent a week on Capitol Hill reaching out to Hill staff on the importance of implementing WIOA properly.
Before joining RespectAbility, Spain interned at a law office where he focused on the rights of the elderly. He is currently finishing his undergraduate degree in government at Cornell University. Spain is passionate about making a difference and hopes to do so in the future as a lawyer.
Spain also served as a Fellow during the Summer 2016 Cohort.
Fall/Winter 2015 Cohort
BONNI BERGER
Bonni Berger was a Communications Fellow with RespectAbility. Her duties included researching and writing articles for the #RespectTheAbility campaign, which highlights those companies using best practices for employees with disabilities.
Previously, Berger worked as an Americans with Disabilities Act (ADA) Specialist in the Civil Rights Division of the U.S. Department of Justice. She has worked as a Vocational Rehabilitation counselor in New York and Paraeducator in Montgomery County, MD. Berger is conversant in American Sign Language and has been studying Hebrew for several years. Her personal essays have been published in Bethesda Magazine and The Washington Jewish Week. She holds a Masters Degree in Linguistics and a BS in Speech and Hearing Sciences. This fellowship opportunity combines her passion for advocacy and the written word.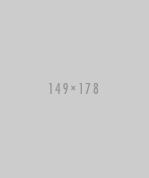 STEVE BOBADILLA
Steve Bobadilla was a Communications Fellow during winter 2015-2016. A 25-year-old undergraduate student at the University of Maryland, Baltimore County, Bobadilla is majoring in Media Communications & minoring in Spanish Studies. At birth he was diagnosed with Spina Bifida L3 L4, but despite a short expected lifespan he has fought to live a normal life without feeling left out. Playing sports is one of his passions, but there was a time when he was excluded from participating in high school sports because of his disability. He was a guest speaker on Capitol Hill where he discussed his struggles participating in high school sports, and championed the passage of Fitness and Athletics Equity for Students with Disabilities Act, which removed the barriers between able-bodied and disabled athletes.
Bobadilla also has been a part of Prince George's Tennis & Education Foundation for 10 years and has had the pleasure of traveling and meeting important figures in D.C., Maryland & Virginia to raise awareness of this wonderful organization. He is an advocate for the organization and recently was featured in the local newspaper (Sentinel, Rockville). Bobadilla also is collaborating with a fellow student to implement an adaptive sports program at UMBC (University of Maryland).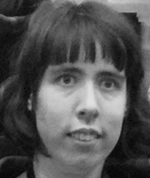 MARGARET BREIHAN
Margaret-Breihan was a Communications Fellow with RespectAbility who was born with cerebral palsy and learning disabilities and attended American University. It was at American that she discovered the joys of living independently and learning about how to be a professional communicator. While at university, she also participated in several federal internships. One of those internships was with the Office of Disability Employment Policy within the Department of Labor. During this internship, Margaret learned about the disability rights movement and the importance of promoting employment opportunities for people with disabilities.
Margaret graduated from American University with a major in Literature and a Minor in Communications. After her final federal internship, she started doing communications volunteer work for nonprofit organizations, such as the National Catholic Partnership on Disability which on church inclusion for people with disabilities. Through her communications volunteer work, she has learned that in order to affect positive and long-lasting change, it is important to focus on causing institutional and cultural shifts.
As a Communications Fellow with RespectAbility USA, Margaret was excited to be part of an organization dedicated to strengthening the political voice, promoting employment opportunities and increasing religious inclusion for people with disabilities. In this fellowship, she learned how to be a better advocate for herself and others.
Breihan also served as a Fellow during the Spring 2016 and Summer 2016 Cohorts.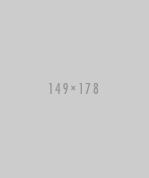 THOMAS COOMBS
Thomas Coombs was a Public Policy and Practices Fellow with RespectAbility during fall 2015. He worked to ensure policies such as the Workforce Innovation and Opportunity Act (WIOA) are effectively used to empower people with disabilities. He also is a Second Lieutenant in the Virginia National Guard, where he serves as a platoon leader in the 189th Engineering (MRBC) Company. Coombs holds a Bachelor of Science in Biology from the University of Florida. He plans on attending law school in the fall of 2016.
AMANDA MARTIN
Amanda Martin was a Communications Fellow with RespectAbility during fall 2015. She assisted with video transcription and ensured that all of RespectAbility's videos uploaded to YouTube had proper captions.
Previously Martin was working as an ASL interpreter, working in medical, employment and community settings in the state of Virginia. After leaving RespectAbility, Martin worked as an educational ASL interpreter for Arlington Public Schools in Virginia. She received her bachelor's degree in psychology from Gallaudet University.
Summer 2015 Cohort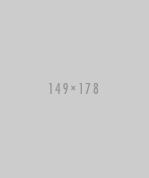 MARIO CARTER
Mario D. Carter was a Policy Fellow with RespectAbility during summer 2015, where he wrote op-eds on improving disability employment in the United States. Prior to joining RespectAbility, he researched and wrote position papers for Grantmakers for Children, Youth and Families in Silver Spring, Maryland. He is very involved in politics and has interned with the Democratic National Committee Headquarters in Washington, D.C., where he conducted research and telephone surveys.
Carter is studying for his Master's degree in Journalism at Georgetown University School of Continuing Studies. He has a Bachelor's degree in Political Science from Washington College, where he was a staff writer for The Elm, the weekly student newspaper.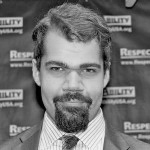 CHARLES V. DELEO
Charles V. DeLeo was a Policy Fellow with RespectAbility during the summer of 2015. He helped to create a database of contacts and contributed to RespectAbility's Twitter account. Prior to joining RespectAbility, he worked for St. Coletta of Greater Washington as a human resources assistant and facilities assistant.
DeLeo also enjoys volunteering at the National Zoo, where he spent a couple summers as an exhibit greeter. DeLeo is studying for his Bachelor's degree in Modern Languages (Japanese) from Marshall University. He is fluent in Japanese and Spanish.
DAHLIA JOSEPH
Dahlia Joseph was a Communications Fellow with RespectAbility during the summer of 2015, where she worked on the democracy outreach to presidential candidates on the importance of outreach and inclusion of people with disabilities. Joseph spent months on the trail engaging presidential candidates in the early primary states during December 2015 and January 2016. Her reporting and videos from the trail can be found on The RespectAbility Report. In addition, Joseph created graphics for use on social media and assisted with the daily maintenance of our social media accounts. She ensured all YouTube videos have captions for people who are deaf or hard of hearing.
Previously, Joseph worked for several start-ups and now is excited to learn the inner-workings of a nonprofit organization. She currently is studying for a Master's in Strategic Communications at American University. She holds a Bachelor's of Arts degree in Communications from Mount St. Mary's University. Joseph is fluent in Haitian Creole and also speaks French and conversational Spanish.
Joseph also served as a Fellow during the Winter 2015-2016 Cohort.
JANIE KLEIN
Janie Klein was a Policy Fellow with RespectAbility during the summer of 2015. She cites her older brother as her inspiration for wanting to work with people with special needs. He had ataxia telangiectasia before he passed away. Through Eye-to-Eye Organization, Klein has worked as a mentor and guide to underprivileged middle-school children who have learning disabilities through an arts-based curriculum.
Klein is studying for her Bachelor's degree in Human and Development Engagement at Temple University, where she is the new student engagement chair at Hillel. She also founded a Best Buddies chapter at Temple University to create one-on-one friendships for people with intellectual and developmental disabilities.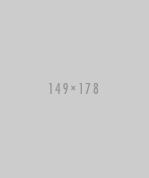 MARY ELIZABETH MELLON
Mary Elizabeth Mellon was a Development Fellow with RespectAbility in Summer 2015. Her main tasks included researching donor prospects, as well as writing and editing op-eds and other print materials. She has worked in fundraising in Washington, D.C., and New York City, interned at Mental Health America of Illinois, and volunteered at numerous nonprofits including Sarah's Circle, an organization that serves homeless women in Chicago.
In the fall, Mellon will begin studying for her Master's of Fine Arts in Writing at Sarah Lawrence College. She graduated from The School of the Art Institute of Chicago in May 2014, where she studied fine art and creative writing. Her prose poem "Dark Hearts For Dark Minds" appeared in Chicago After Dark in September 2014.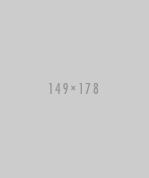 MARISA RAFSKY
Marisa Rafsky was a Jewish Inclusion Fellow with RespectAbility during the summer of 2015. Born in San Pedro Sula, Honduras and adopted as an infant, she immigrated to the United States where she spent the majority of her life in Philadelphia, Pennsylvania. Rafsky is profoundly deaf but prefers to use speech and read lips.
In 2012, she received an International Baccalaureate Diploma upon graduating high school. In 2013 Rafsky was selected as a Youth in International Development & Foreign Affairs intern by the U.S. International Council on Disabilities. Aside from disability advocacy, her current interests include law, politics and public policy.
Rafsky currently is studying for her Bachelor's degree in Political Science with a minor in Philosophy at Bryn Mawr College where she worked as a college career peer, conducting resume reviews and mock interviews and advising students on how to search for employment and fellowships. During school, she participated in the relationship-building institute at the David Project. She is fluent in English and American Sign Language and also has studied Israeli Sign Language.

MATTHEW ROSS
Matthew Ross was a Development Fellow with RespectAbility during the summer of 2015. He researched information for potential grants and edited proposals. He developed content and edited captions for RespectAbility's Global Giving page for the September Open Challenge.
In addition, Ross researched and developed content for a press release about the leading states in terms of percent of individuals with disabilities who are employed and developed content for a disability resource toolkit for various synagogues to use in accommodating and including individuals with disabilities in High Holiday services. Ross also leafleted on Capitol Hill, furnishing materials to staff of numerous Representatives about the 25th Anniversary of the ADA and encouraging them to make statements about this milestone.
Ross has a master's degree in language and communications in Georgetown University and a master's degree in speech-language pathology from UNC Chapel Hill. After his fellowship with RespectAbility, Ross began working as a proposal specialist for Intelligent Decisions.
LAURA STALL
Laura Stall was a Communications and Jewish Inclusion Fellow with RespectAbility during the summer of 2015. She assisted with a variety of Jewish inclusion projects and covered the 2016 presidential candidates' policies and proposals for employment opportunities for people with disabilities. For several summers, Stall worked as a camp councilor to support and include campers with disabilities at the Jewish Community Center of Greater Washington.
She is currently studying for her Bachelor of Arts degree in English at University of Akron Honors College, where she writes weekly opinion pieces for the University of Akron Buchtelite.
Spring 2015 Cohort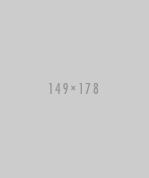 JAY KOLODNE
Jay Kolodne was a Development Fellow with RespectAbility during the Spring and Summer of 2015. He was responsible for social media output on Facebook and Twitter. He also assisted in fundraising and contact expansion. Koldone is a graduate of Montgomery College. Born with Spina Bifida and learning disabilities, he overcame many challenges and obtained a degree in General Studies. While in school, he worked in the athletic department as an office assistant. He enjoys volunteering, especially at his faith organization. Koldone helps people asking for assistance by setting them up with appropriate organizations.
Kolodne also served as a Fellow during the Summer 2015 and Summer 2016 Cohorts.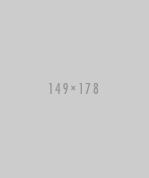 RYAN NOBILE
Ryan Nobile was a Policy Fellow with RespectAbility during Spring 2015. He returned to RespectAbility during January 2016 as a presidential campaign reporter. For two weeks, he attended town hall meetings, rallies and intimate meetings all across Iowa, meeting with nearly every presidential candidate from both parties. He interviewed the candidates on their policies that would impact people with disabilities' everyday lives. In addition, he advocated for campaigns to release written plans for people with disabilities. His reporting from the trail can be found on The RespectAbility Report.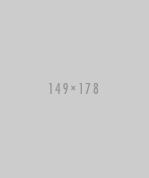 AARON RICHMOND
Aaron Richmond was a Policy Fellow with RespectAbility during Spring 2015. Richmond, who is blind, published a piece in e-Jewish Philanthropy about the importance of schools who want to do e-Jewish learning having accessible websites with screen reading software.
Richmond has a history of using technology to help other people with vision disabilities. He spent previous summers teaching technology to blind teenagers at a camp in Maryland and teaching speech software for the blind in St. Lucia. He earned a Bachelor of Arts in International Relations from Goucher College. An avid traveler, Richmond spent a semester abroad at the University of East Anglia in the United Kingdom. After college, he spent a month in France studying French and appreciating a new culture.
2013-2014 Cohorts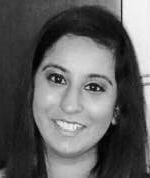 DEEPNA ANAND
Deepna Anand joined Respectability's fellowship program to get more first-hand experience in nonprofit management. Smart, hard working and upbeat, she is a senior psychology major at University of Maryland-Baltimore. Anand previously interned at Non Profit Village, a law firm, computer company and also worked in sales.
As a fellow at Respectability, Anand worked with our diverse team. She served the program support needs for our start-up nonprofit organization, and played a vital role in organizing successful friendaisers. Upon graduation, Anand plans to further her studies by attending graduate school in social work.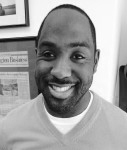 OMAR CHUNG
Omar Chung graduated from the Rochester Institute of Technology with an Associate's Degree in Applied Computer Technology and a Bachelor's degree in Criminal Justice. He is hard of hearing and fluent in English, as well as a good lip reader and fluent in American Sign Language. Chung has fifteen siblings and is very close to his family, who is his support system. He is the first of his family to graduate from high school, the first to graduate from college, and the first to receive two college degrees. He wants to continue setting a good example as a role model for his nephews, nieces, younger siblings and friends. In the future, Chung hopes to continue advocating for people with disabilities.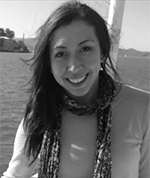 JENN COOKSON
Jenn Cookson received her Master of Public Policy at American University. She graduated with Honors from George Mason University (Honorary BA in Government and International Relations). Additionally, Cookson recently started employment at the Food and Drug Administration via the Pathways Program, and is working toward becoming a Presidential Management Fellow. She believes that her time at RespectAbility taught her the skills (e.g., fundraising, researching, and networking) necessary to start a nonprofit organization. She also believes that she learned a great deal about key communications strategies, and that learning the facts, putting in the hard work, and being genuine are very important qualities to exhibit in a professional environment. Furthermore, Cookson especially enjoyed the group work dynamic that RespectAbility employs. She feels as if the organization is her second family, and appreciates that the staff is ardently pushing for change in the world. Cookson knows that the skills she learned at RespectAbility will serve her well as she progresses in her career of social and health policy.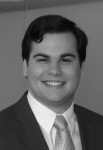 WILLIAM FOWLER
William Fowler graduated from the Meek School of Journalism and New Media at the University of Mississippi with a major in Integrated Marketing Communications and plans on using his degree to help promote and communicate positive public policy and other items that will benefit the public interest. At school, Fowler served as President of his fraternity and the Executive Assistant to the Associated Student Body President. In Fall 2013, Fowler served as the founder and director of the ASB Everybody's Tent, which helped unite a conflicted university community around one common attraction: tailgating and SEC football. Fowler hopes that his time as a fellow with RespectAbility has aided him in understanding and advocating on behalf of Americans with disabilities, which will in turn aid them in finding employment that matches their abilities and efforts. Read the published piece noticed through his work at RespectAbility.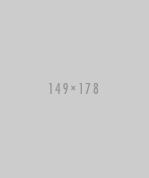 LAURA HERTZOG
Laura Hertzog is a political science and sociology student at St. Norbert College in Wisconsin. Currently she is participating in a semester-long program with American University. Being an older sister to a brother with Down Syndrome, Hertzog has a passion for disability rights.
As a fellow, Hertzog worked as an in-house writer, as well as on government affairs. She is a passionate advocate for the rights of people with disabilities.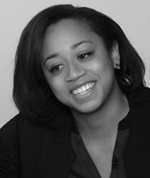 EVELYN KELLEY
Evelyn Kelley is a recent graduate of Stanford University with a B.A. in English Literature with a focus on American Literature and Studies. She is a DMV native with a history of working in the disability community. She has committed to years of direct service as a student leader of Special Needs Aquatic Program, an aquatic and social therapy program for children with disabilities; a Project Manager for Dreams for Kids, which provides adaptive sports clinics such as special programs with DC United; and as a Director of Community Service during her undergraduate years. While at RespectAbility, Kelley explored policy, legislation, and the practical implications of both in the disability community. She hopes that her work with RespectAbility promoted greater awareness and provided education on disability employment.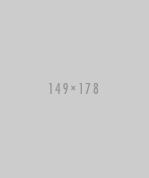 JENNY MCCOSBY
Jenny McCosby graduated from the University of North Carolina at Chapel Hill studying Psychology and Global Studies, while minoring in Social and Economic Justice. She spent a semester abroad in Spain, where, as an intern, she assisted in the creation of the first comprehensive review of the field of Global Mental Health. At school, McCosby served as the president of her sorority, an operational assistant for the Marching Tar Heels, a committee member for the UNC Dance Marathon, a research assistant, and an after school volunteer for a local elementary school. McCosby is currently exploring ways to merge her interests of psychology, culture, and human rights into one cohesive career path.
At RespectAbility, McCosby was working on Research and Message Development in order to start changing the perceptions and stereotypes associated with people with disabilities.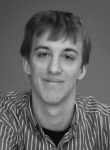 DONALD MINOR
Donald Minor graduated from Montgomery College where he studied General Studies and Web Design. In addition to his web design skills, he is well-versed in social media. Most notably, he created a Facebook page entitled "People With Disabilities Rock," which has reached more than 30,000 likes in less than four years. While at RespectAbility, Minor handled all social media responsibilities and worked to provide periodic updates to the website. In the future, he hopes to continue working in the nonprofit sector, specifically in the communications field.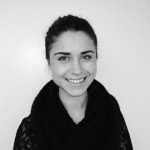 PILAR PASTOR
Pilar Pastor graduated from the Universidad Autónoma de Madrid in Spain. Before joining RespectAbility, she volunteered at various NGOs in Spain, a shelter for street children in The Philippines, a development project with street children in the slums in India, an orphanage in Brazil, and several development projects in Morocco. Most recently, she worked preparing and evaluating different development projects, as well as fundraising projects, for Kenya and Ethiopia. While at RespectAbility, Pastor continued focusing on development and fundraising efforts in support of our still ongoing projects.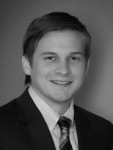 GARRETT PATTERSON
Garrett Patterson is a 2013 Political Science Graduate of St. Edwards University in Austin, Texas. Prior to his arrival at RespectAbility, he worked for a marketing company and had been an intern for Congressman Lloyd Doggett. Patterson was thrilled to be a part of RespectAbility and our movement: Helping Americans with Disabilities Achieve the American Dream. He coordinated many of the office projects, including fundraising, press and initiatives to meet with governors in 2014. Although RespectAbility introduced him to the complexities of disability policy, Patterson hopes to continue contributing to the field by focusing on employment discrimination while in law school.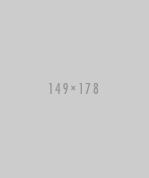 HANNAH PINCUS
Hannah Pincus was one of the founding fellows at RespectAbility in the summer of 2013. She holds a BS from George Washington University's School of Public Health and Health Services. Before RespectAbility, Pincus managed a team of thousands in Central Florida as a field organizer on President Obama's campaign. Currently, she works as an Advance Associate for the President of the United States. The tools and work environment that Jennifer and RespectAbility provided readied her for a career in a fast-paced political environment, and she looks forward to integrating all she has come to understand about Americans with disabilities into her future endeavors.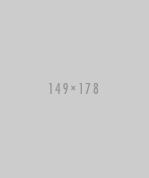 DANIEL SHAFFER
Daniel Shaffer is an undergraduate student at Dickinson College in Carlisle, Pennsylvania. Currently a junior, Shaffer is pursuing a major in Political Science. He is particularly interested in the field of Security Studies, which is prominent in Dickinson College due to its close connection with the nearby Army War College. As a student, Shaffer is a member of the Dickinson College Debate Club and loves to discuss the latest political issues with his peers. He is a avid reader who particularly enjoys reading alternate history books.
At RespectAbility, Shaffer managed the portfolios of the presidential candidates and the governors. He is eager to gain practical experience and is very excited to be working with skilled professionals in the field of advocacy.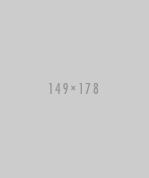 BOMING XIE
Boming Xie is a first-year Master of Public Policy student in the School of Public Affairs at American University. She received her undergraduate degree in International Finance with First-Class Honors from Jiangxi University of Finance and Economics. In China, Xie conducted a project sponsored by the Ministry of Education of China to research the private capital of Nanchang, Jiangxi. Currently, her research interest focuses on the development of nonprofits in developing countries and the Sino-U.S. relationship and economic policy in developing countries.
She has worked for Liren Library, a nonprofit organization based in China, and now is serving as a fellow at RespectAbility. Her main responsibilities included working to change the perceptions of people with disabilities in the media and in Hollywood.