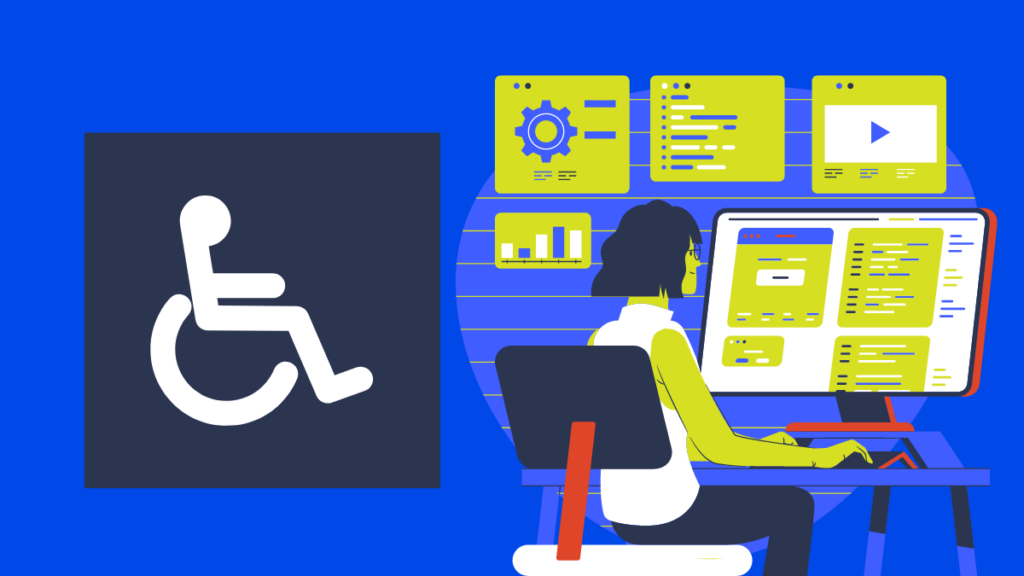 As an employer, there are many ways you can improve the accessibility of your workplace for disabled workers, and one of the biggest is having flexible telework policies.
For years, different groups within the disabled community have faced a range of problems with transportation, including being physically unable to drive, not having wheelchair accessible public transit options, having sensory issues that impair functioning when driving or riding public transportation, or being unable to afford the cost of transportation. Additionally, mental health conditions like depression and anxiety can deter individuals from leaving their homes, and for immunocompromised individuals, many work environments can increase risk of exposure to coworkers' illnesses.
In 2003, the United States Equal Employment Opportunity Commission (EEOC) interpreted the ADA to create a set of guidelines for employers to consider telework as a reasonable accommodation. The guidelines explain that offering telework as a reasonable accommodation to a disabled employee is permitted, but they do not define any strict rules for how the employer should determine whether telework is a reasonable accommodation for an employee.
Workplaces and healthcare providers have previously not accommodated disabled people to the full extent necessary because they have claimed that some accommodations are not financially or logistically feasible. People with disabilities and chronic illnesses have fought for years to get the right to work from home, but these reasonable accommodations were denied to individuals in most states. The transition of the able-bodied population to virtual work and healthcare during the pandemic proved that these accommodations were indeed possible.
Sabrina Epstein, a disabled health policy advocate, conducted a study in 2021 surveying the impacts of the COVID-19 pandemic on adults with different types of disabilities. In response to the transition to telework, a participant with a mobility disability said "I do not miss my commute at all, taking paratransit. I would sometimes be in-transit two, three hours a day." The fact that it took a global pandemic for work to be made more accessible to many disabled employees shows a major flaw in workplace standards and norms around disability.
From a personal perspective, I am autistic, and I cannot drive. Thankfully, I live in an area where public transportation is accessible to me, but this is not the case for many disabled jobseekers. I also have physical health conditions that fluctuate on a daily/hourly basis, such as costochondritis, asthma, and celiac disease. My remote employment with RespectAbility allows me to do important work that utilizes my ideas and skillset without being limited by my health conditions. This remote work also enables me, as an autistic person, to fully control my environment's lighting, noise, and temperature as I work. This allows me to do my best work efficiently and joyfully. It allows me to get food and water and medications and stretch and manage symptoms and use the bathroom as needed without being disruptive to my coworkers.
As we see more and more employees grappling with the effects of Long COVID, which we now understand to be a mass disabling event, the need for making work accessible to disabled employees and for having remote work as a mitigating measure for even more infections is vital.
Through remote and hybrid work opportunities, employers and disabled individuals alike have the potential to get work done more equitably and strategically— consider this as an opportunity to reach a wider pool of talent and to better support your existing employees!