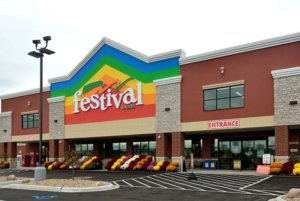 Washington, D.C., Oct. 16 – Festival Foods is a company that is offering opportunities for employment to the disability community. Employing 170 people with disabilities in Wisconsin, Festival Foods continues to reach out to the disability community as a response to a tight labor market.
Festival Foods is one such example of how this state is maintaining its employment rate for people with disabilities.
According to the Institute on Disability, 144,815 working-age Wisconsinites with disabilities are employed, putting the state's disability employment rate at 41.9 percent. That total includes people who are blind or deaf or have other visible conditions such as spinal cord injuries, as well as people with invisible disabilities including learning disabilities, mental health or Autism.
As such, Gov. Tony Evers has declared October as Disability Employment Awareness Month to help raise this percentage.
"Wisconsin continually seeks to implement innovative approaches that help individuals with disabilities acquire gainful employment and economic independence," wrote Gov. Evers in his proclamation. He went on to speak in great detail about the wide spread expansion of Project SEARCH as a model for school to work transition programs for youth with disabilities.
Gov. Evers also wrote about working to ensure that "all employers understand that job-seekers with disabilities offer tremendous skills, abilities, and other qualities that benefit any company's bottom line."
Gov. Evers commends the achievement of state organizations and policies that have helped people with disabilities reach their goals of employment.
An annual celebration, National Disability Employment Awareness Month is dedicated to raising awareness about disability employment issues and celebrating the incredible contributions of people with disabilities. According to RespectAbility, a nonpartisan nonprofit organization that works to fight stigmas and advance opportunities so that people with disabilities can participate fully in society, Wisconsin ranks 17th in the nation on jobs for people with disabilities.
While 1,441 people with disabilities left Wisconsin's workforce last year, it means an opportunity for leaders to work towards growth next year and to continue the trend of new jobs for the one-in-five Americans living with disability.
Wisconsin has found greater success by doing the right things and investing in cost-effective solutions. These outcomes are no accident. These are the results of deliberate strategies implemented by leaders in the community, in government and in the school system. Employment First is one such strategy. It is a strategy where critical social programs are oriented towards ensuring that getting a job is the top priority for individuals with disabilities. That goal is reinforced with high expectations among the teachers, coaches and parents around that individual.
Much of Wisconsin's recent success at expanding employment outcomes for people with disabilities has been thanks to Project SEARCH. a program for young adults with disabilities to improve their skills, learn from job coaches and ultimately find a job. Data shows that 70 percent of SEARCH interns who complete their training obtain competitive employment. Without this type of support, young people with disabilities face incredible challenges entering the workforce and earning an income.
In 2013, Wisconsin was home to only three such programs, serving only around 36 youth with intellectual and developmental disabilities each school year. In 2015, Project SEARCH in Wisconsin added 14 new sites, now serving approximately 140 youth each year. Because of the Blueprint for Prosperity Initiative, launched by in 2014, Wisconsin soon will host a total of 27 sites, serving more than 300 youth with disabilities annually.
Companies that embrace employees with disabilities clearly see the results in their bottom line. According to Accenture, disability-inclusive companies have higher productivity levels and lower staff turnover rates, are twice as likely to outperform their peers in shareholder returns and create larger returns on investment.
The fact is that disability is part of the human experience. It is nothing to fear because all of us will be affected by it eventually, whether by accident, aging or illness. Opening more job opportunities to people with disabilities will mean stronger communities and a better economy for all. Achieving that requires all of us working together because people with disabilities are the right talent, right now.