Tyler Hoog grew up in Longmont, Colorado where he spent summers playing baseball and winters inside hiding from the snow. On August 28th, 2011 the trajectory of Tyler's life changed forever when a vehicular accident left him with a C3/C4 spinal cord injury, permanently paralyzing him from the neck down. Two years later he would go onto the University of North Carolina at Chapel Hill where he got his Bachelors in Communications and a Minor in Writing for the Screen and Stage. Tyler's passion for storytelling would bring him back west to the glimmering streets of tinsel town as he would go to get his Master's from the University of Southern California's John Wells Division of Writing for Film and Television. While at USC, Tyler served as a liaison for the Swim With My Scholarship where he would advocate on behalf of the organization to help ensure the program's growth. After graduating from USC, Tyler began his partnership with RespectAbility, a Disability nonprofit focused on improving the lives of people with disabilities. He was a part of their inaugural Hollywood Fellowship in 2019 and became a communications fellow in 2021. During this time, Tyler wrote several articles about adequate inclusion of people's disabilities in film and television and began his consulting career. Tyler has consulted at NBC, Netflix, Apple TV+, and Disney+. Along with working on independent projects to ensure quality representation of people with disabilities. Tyler currently lives in Burbank California with a gremlin cleverly disguised as a cat named Momo.
"Middle of It All"
Navigating Middle School is hard enough. Even harder when your mom forgets to tell you your new school is at the intersection of all dimensions, where the field trips are out of this world, literally.
Actors: Natalie Duncan, Allen Enlow, Alyse Kenny, Yale Langworthy, Dave Stevens, Karoline Thomas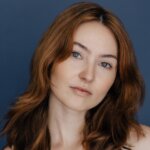 Natalie Duncan is so thrilled to be a part of this project! Some favorite past credits include SPRING AWAKENING (Wendla), VIOLET (Violet), and THE SOUND OF MUSIC (Maria.) Natalie is a proud graduate of The University of Michigan with a B.F.A. in Musical Theatre.
Allen Enlow is a high energy Actor/Singer/Stand-up Comic. He did 1 on 1 scenes with James Gandolfini in The Sopranos & Rami Malek in Mr Robot. Bette Midler told the playwright of a backer's audition that she love him "best" of the entire cast (blush). Allen was in a Broadway show for The Rascals and didn't know it (ask him). In the world of stand up comedy; Al is described as THE MAN OF 1,000 VOICES (and some of them are angry).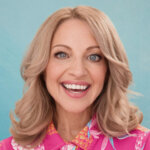 Alyse Kenny is thrilled and honored to be participating in RespectAbility's Disabled Children's Content Lab. She is an award-winning actress and stand-up comedian based in New York City. She recently won Best Actress in a Comedy at NJ Webfest, playing the lead role in the scripted comedy, "Happily Ever Ally." If her face looks familiar, you may have seen her in TV commercials playing a mom or quirky neighbor for Dannon, GE, SimpliSafe, Shout, and others. She was recently a Finalist in The Ladies of Laughter Standup Competition and trained at The Groundlings for improv/sketch comedy. She loves bringing characters to life, and so happy to be playing Jenna in Him & Grim and Principal Deminscia in Middle of it All. You can find her on social media @AlyseKenny.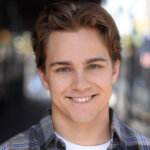 Yale Langworthy has been performing theater for more than 10 years. Some of his favorite experiences performing on stage have been Shrek, Newsies, and Jekyll & Hyde while in Idaho where he was born and raised. He was in the pre-Covid cast of the off-Broadway Trevor the Musical. Yale is now enrolled in the William Esper Studio and hopes to continue his acting career while in New York.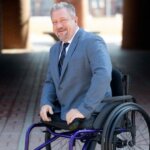 Dave Stevens was born without legs but was a 3 sport athlete in high school in Arizona. Stevens played College Football and Minor League baseball – the only legless person in world history to do so. He worked 20 years at ESPN and won 7 Emmy's. He's a motivational speaker and podcast host, and a professor at Quinnipiac University.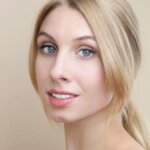 Karoline Thomas is a musical theatre performer, educator, violinist, marathon runner, baker, restaurant server, casting assistant, among other things. She graduated in 2021 from Molloy University's CAP21 Musical Theatre Conservatory with a BFA in musical theatre. Some of her favorite roles include Judy Turner in A Chorus Line, Audrey in Little Shop of Horrors, and Sister Mary Amnesia in Nunsense. Most recently, she was seen as Euterpe in The Madison Theatre's production of Xanadu this past summer. She also recently played her violin in Here I Am, a new musical performed at Feinstein's 54 Below this past September.