Producer: Lauren Appelbaum
Casting Director: Danielle Pretsfelder Demchick, CSA
Event Accessibility Coordinator: Kiah Amara
Production Assistants: Molly McConville and Isabella Vargas
Development Fellows: Nina Fiore, Maddy Mermelstein, Cassie Palmisano, Shannon Ryan
Writing Coaches: Lesley Hennen, Vanni Le, Leah Romond
Camera 1: Adriano Araújo dos Reis Botega
Camera 2: Anadia Jaghai
Camera 3: Dani Hanks
Sound Board: Joey Neill
Light Board: Oak Neel
Still Photography: Madison Nunes
ASL Interpreters: Carllee James, Saadia Kahn, Justin Maurer, Heather Rossi, Rick Rubin, Anne Tomasetti (CDI), and Mark Weissglass
CART: Shanti Lira
Lauren Appelbaum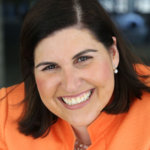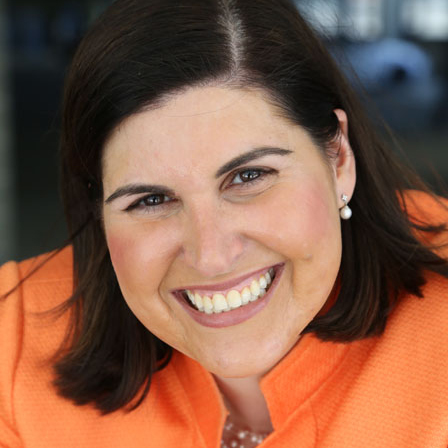 Lauren Appelbaum (she/her) is the Senior Vice President, Communications and Entertainment & News Media, of RespectAbility. As an individual with an acquired nonvisible disability – Reflex Sympathetic Dystrophy – she works at the intersection of disability, employment, Hollywood, and politics. She regularly conducts trainings on the why and how to be more inclusive and accessible for entertainment executives throughout the industry.
Appelbaum partners with studios, production companies, writers' rooms, and news organizations to create equitable and accessible opportunities to increase the number of people with lived disability experience throughout the overall story-telling process. These initiatives increase diverse and authentic representation of disabled people on screen, leading to systemic change in how society views and values people with disabilities. She has consulted on more than 100 TV episodes and films with 9Story Media Group, A&E, Bunim-Murray Productions, DreamWorks Animation, NBCUniversal, Netflix, Nickelodeon, ViacomCBS, The Walt Disney Company, and Warner Bros. Discovery, among others. She represents RespectAbility on the CAA Full Story Initiative Advisory Council, Disney+ Content Advisory Council, MTV Entertainment Group Culture Code and Sundance Institute's Allied Organization Initiative.
Appelbaum also increases hiring initiatives of people with disabilities behind the camera and enriches the pool of disabled talent in Hollywood by connecting them to those who can assist with their careers, both on the creative and business sides of the industry. She is the author of The Hollywood Disability Inclusion Toolkit and the creator of an innovative Lab Program for entertainment professionals with disabilities working in development, production and post-production. She is a recipient of the 2020 Roddenberry Foundation Impact Award for this Lab.
Danielle Pretsfelder Demchick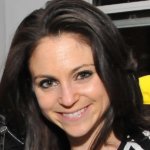 Danielle Pretsfelder Demchick, CSA (she/her/hers) is an advocate manifesting change in how the real world is reflected in today's media.  She has been an active member of the New York casting community since 2004. Nickelodeon was her casting home for over 14 years, where she tapped into her love of developing young talent. Since her departure to open her own casting office in April 2022, she continues to cast Viacom Kids & Family content as well as expanding to work with other networks and studios. Some of her other favorite recent credits include American Girl: Corinne Tan for HBOMax and Marvista Entertainment, Showtime's Matt Rogers: Have You Heard of Christmas? and You Are So Not Invited to My Bat Mitzvah for Happy Madison Productions and Netflix. The co-VP of Advocacy for the Casting Society of America, her work focuses on elevating underrepresented communities. She prides herself on being an ally to artists and aspiring talent of all abilities, genders, and backgrounds.
Kiah Amara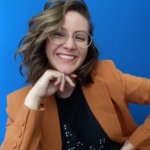 Kiah Amara is a Disabled, Queer, nonbinary producer, activist, and production accessibility coordinator. Originally from the rural Midwest, they now work globally expanding ideas of Disability, Accessibility, and all things deviant from normal through their company IndieVISIBLE Entertainment. Recent work includes Best Foot Forward on AppleTV+, events for Apple, WarnerBrothers Discovery, CBS, education at SXSW, ReelAbilities, and numerous indie projects.
Molly McConville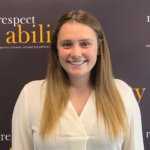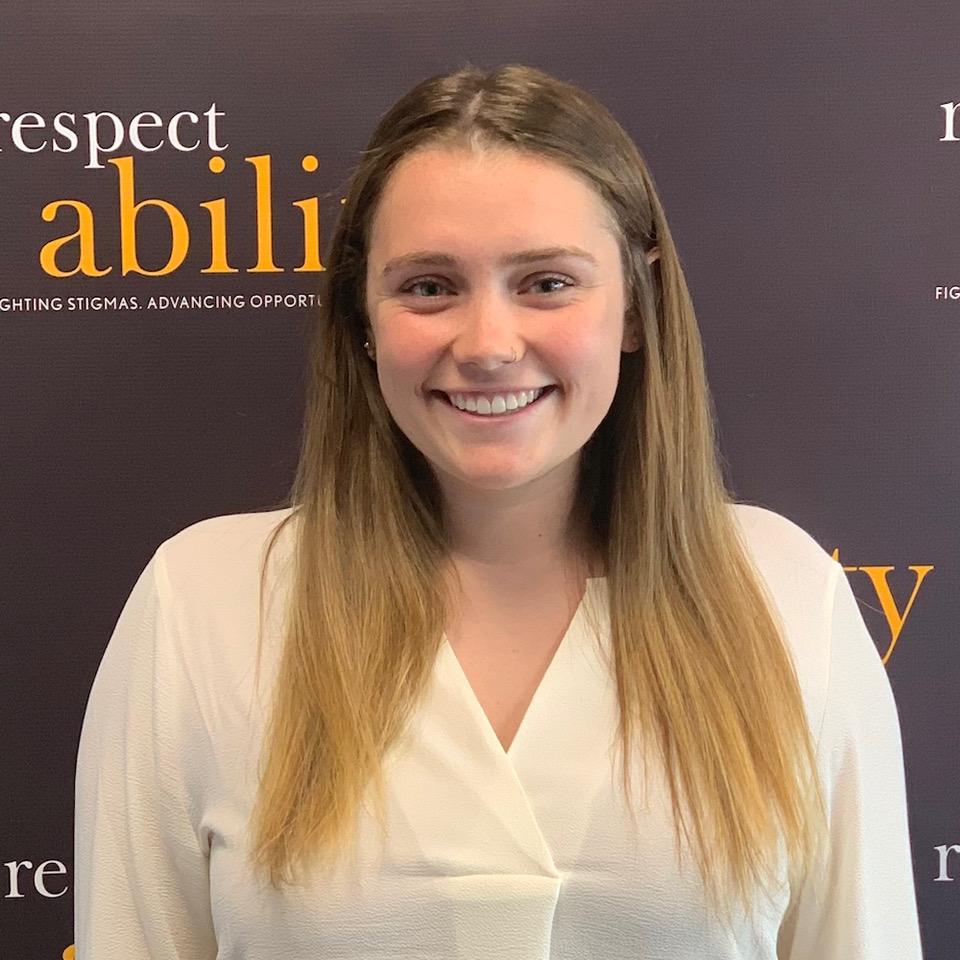 Molly McConville (she/her) is a Development Associate at RespectAbility. In her work, McConville is responsible for database management, prospect research, support in development operations, and event planning. McConville graduated from Miami University with a Bachelor of Arts in International Studies and a minor in Spanish. She participated in the RespectAbility National Leadership Program in Summer 2019 as a Public Policy and Employment Fellow. McConville is based in New York City, NY. In her free time, she likes to travel, watch movies, and spend time with family and friends.
Isabella Vargas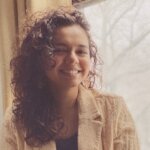 Isabella Vargas is a disability advocate, media professional, and multimedia artist who works at the intersection of media and activism. Prioritizing her community's stories, secrets, and dreams, Isabella works with marginalized identities to amplify the voices of those traditionally silenced. Caring deeply about her community ultimately led her to RespectAbility. Her ultimate goal is to be a disability advocate in the media space while also cultivating the tools necessary to craft compelling stories about people who identify as disabled and as BIPOC.
Lesley Hennen
Lesley Hennen (she/her) is the Entertainment and News Media Associate at RespectAbility. Hennen brings a professional background in Communications and PR, as well as expertise in script consulting and independent film production to the team at RespectAbility, where she works with key players in the Entertainment and News Media industries to promote more authentic representations of people with disabilities on-screen, as well as more inclusive working environments for people with disabilities behind the camera.
After graduating from RespectAbility's Lab for Entertainment Professionals with Disabilities in the summer of 2020, Hennen knew that she wanted to become more involved with the non-profit's work in advancing opportunities and advocating for people with disabilities in all aspects of the media. Outside of her work at RespectAbility, Hennen is also an award-winning writer, producer, and filmmaker whose work focuses primarily on her own experiences with disability, as well as exploring the many nuances of disability through a darkly comedic lens.
Vanni Le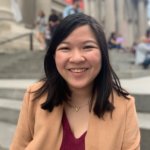 Vanni Le is the Entertainment Outreach Program Manager at RespectAbility. She focuses on fighting stigmas by ensuring authentic representations of people with disabilities in film and television. Le brings brand strategy and program management experience from both the entertainment and nonprofit fields, having previously worked at the Walt Disney Studios, Sony Pictures Entertainment, the Annenberg Inclusion Initiative, March of Dimes, and most recently A+E Networks.
Her passion for diverse representation in media (and lack thereof) is her drive for pursuing a career in entertainment. As someone with low vision and a recent diagnosis of ADHD that was previously misdiagnosed as mild anxiety disorders, she also recognizes the importance of authentic portrayals of disabilities and general mental health in media.
Leah Romond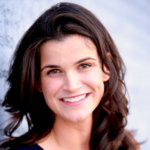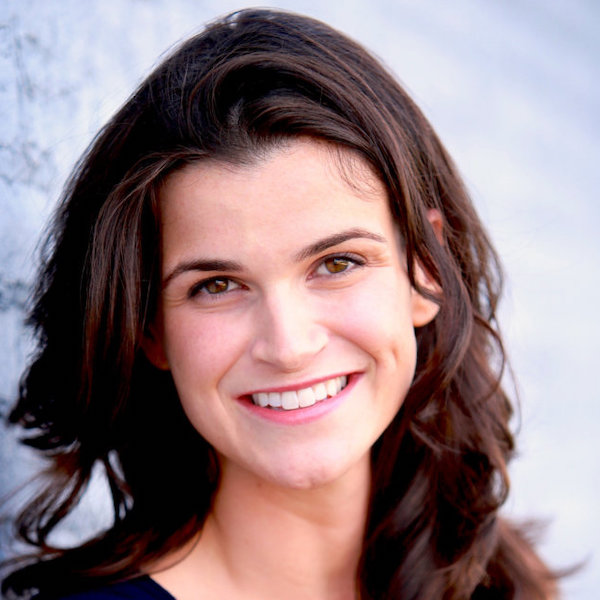 Leah Romond is a Senior Production Advisor for RespectAbility. She is an attorney, producer, and advocate for full disability inclusion in film and television production. Ms. Romond's recent project, Best Summer Ever, is a feature-length original musical created entirely by an integrated cast and crew of talent with and without disabilities. It was an Official Selection for SXSW 2020, won the SXSW 2020 Final Draft Screen Writers Award, and premiered at SXSW 2021.
Romond is a member of the Programmatic Team for RespectAbility's Entertainment Lab for Disabled Creators. In addition to hosting programming for the Lab, she also consults on scripts and conducts trainings for companies and studios.