Kimberly Manky (she/her) is a writer based in Vancouver, Canada, on the unceded lands of the the xwməθkwəy̓əm (Musqueam), Sḵwx̱wú7mesh (Squamish), and səlilwətaɬ (Tsleil-Waututh) Nations.
Kimberly was a writer on ABCmouse's animated children's series Everybody's Garden, which focuses on teaching lessons of diversity, equity, and cultural humility. She has written for ABCmouse, Rakuten, Nickelodeon, and Disney, creating shorts, sharable content, and quizzes like, "Which Golden Girl Are You?" (Dorothy, FYI).
Her comedic TV pilots, specs, and screenplays have placed in numerous screenwriting competitions, and she was a finalist in the Nickelodeon Writing Fellowship and a semifinalist in The Academy's Nicholl Fellowship in Screenwriting.
She studied Screenwriting at Oxford, Contextual Theology at St. Mellitus College, and received a Master's Degree (Honors) from the University of London in Screenwriting and Narrative Fiction. Kimberly has also taken Sketch Writing at Upright Citizens Brigade and Improvisation with the Groundlings.
Kimberly writes stories that are full of hope, heart and humanity. She aims to facilitate change and combat public stigmas and self-stigma around mental health and disabilities, and hopes that her writing can bring awareness and understanding to these common human experiences.
She is a Fellow of RespectAbility's Lab for Entertainment Professionals with Disabilities and the RespectAbility + Netflix Children's Content Lab.
"Life on Mars"
An allegory for accessibility and inclusion, Life on Mars is about a family that moves from Earth to Mars, which is inhabited by a Martian civilization. As they adjust to a new culture and environment, their curiosity, kindness and the universal language of music will help them get through the changes and challenges.
Actors: Cory Cavin, Allen Enlow, Bert James, Okema T. Moore, Victoria Narayan, Nicolas Vivar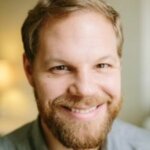 Cory Cavin is a two-time Emmy winning comedian and actor in NYC. He has been seen on Late Night with Jimmy Fallon, MTV, VH1, multiple commercials, films, and television. He's performed comedy all over the country and his show "The $100 Show" ran for over a year at the Upright Citizen's Brigade Theatre. His series, Model Wife, that he created and starred in, received a WGA Award nomination for Outstanding New Media Writing and was featured by Virgin Airlines as exclusive in-flight content. He hosts and co-produces The Bradshaw Boys, a podcast where 3 guys watch Sex and the City for the first time ever. He interviewed Sarah Jessica Parker, the main cast of Sex and the City, and actors and writers from the show.
Allen Enlow is a high energy Actor/Singer/Stand-up Comic. He did 1 on 1 scenes with James Gandolfini in The Sopranos & Rami Malek in Mr Robot. Bette Midler told the playwright of a backer's audition that she love him "best" of the entire cast (blush). Allen was in a Broadway show for The Rascals and didn't know it (ask him). In the world of stand up comedy; Al is described as THE MAN OF 1,000 VOICES (and some of them are angry).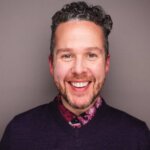 Bert James is an actor, improviser, comedian and Food Tour Guide in NYC. James is originally from Alabama. He has starred in several national commercials, television, films, theater and web series. He's Meisner trained and continues training in studios like The Barrow Group, T. Schrieber, Ken Schatz, MCS and others in NYC and Los Angeles. James is a three-time recipient of the UCB Diversity Scholarship. Carol Burnett is his hero and Bette Midler is his sports team.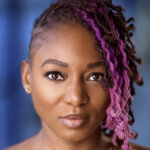 Okema T. Moore is a passionate multi-genre producer, director, actress and writer who never thought she'd be here! Starting as an actor/singer, she found the roles for Black women stereotypical and monolithic and vowed to figure out ways to change that. Leaving a cushy finance job at 36 to start all over as a PA, she worked her a** off to be in the position-to-position others. She engages in work that educates, progresses marginalized voices and allows her to lift while she climbs. Okema is committed to proving that good stories come from all corners of life and deserve to be told by the most unlikely people! She loves colors and paints with all of them in her personality and life. She leads with love and pushes the boundaries with herself to do more, be more and still respect personal boundaries, get good rest and drink lots of water…all while minding the business that pays her!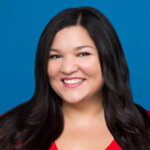 Victoria Narayan is an actor, singer, director, filmmaker and educator. You can find her performing in comedy shows, concerts, plays, and anywhere else she's allowed in NYC. Up Next: Smee in The Gallery Player's "Peter and the Starcatcher". Victoria is a proud graduate of The Chicago Academy for the Arts, Circle in the Square Theater School, and The Second City. She's on Instagram @be_the_victorious.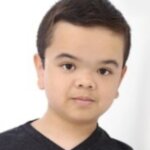 Nicolas Vivar's recent credits include A Very Merry Children Scientology Pageant, Santiago of the seas (Nickelodeon), and Disabled down Center Cabaret (Greenroom42). He's thankful to his team at Bohemia Group, Zuri Agency, and to his family for always believing in him.