Charlie Frazier is a comedy writer in TV and Film. He grew up in the shadow of his twin brother, which explains both his deep insecurities and his pale complexion. Along with his brother, he has developed projects with MGM, Warner Brothers, Fox, and Universal, among others. They often center their stories on characters with disabilities, rooted in their own experiences with Cystic Fibrosis. Their TV series Untethered recently won best comedy pilot at the 2022 Austin Film Festival, and they are recipients of this year's Josephson Entertainment Screenwriting Fellowship.
Before screenwriting, Charlie worked in early childhood literacy, helping kids understand the absurd dumpster fire that is the English language. He currently lives in Chapel Hill, North Carolina with his partner, two children, and a dachshund that seemed like a good idea at the time.
"Him & Grim"
HIM & GRIM is an animated comedy series about the adventures of an 11-year-old boy with a chronic illness as he tries to live his best life… while the Grim Reaper is literally always around.
Actors: Cory Cavin, Natalie Duncan, Bert James, Alyse Kenny, Nicolas Vivar, Steve Way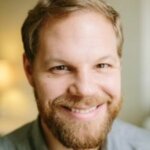 Cory Cavin is a two-time Emmy winning comedian and actor in NYC. He has been seen on Late Night with Jimmy Fallon, MTV, VH1, multiple commercials, films, and television. He's performed comedy all over the country and his show "The $100 Show" ran for over a year at the Upright Citizen's Brigade Theatre. His series, Model Wife, that he created and starred in, received a WGA Award nomination for Outstanding New Media Writing and was featured by Virgin Airlines as exclusive in-flight content. He hosts and co-produces The Bradshaw Boys, a podcast where 3 guys watch Sex and the City for the first time ever. He interviewed Sarah Jessica Parker, the main cast of Sex and the City, and actors and writers from the show.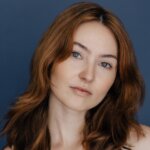 Natalie Duncan is a proud graduate of The University of Michigan with a B.F.A. in Musical Theatre. Some favorite past credits include SPRING AWAKENING (Wendla), VIOLET (Violet), and THE SOUND OF MUSIC (Maria.) She is so thrilled to be a part of this project!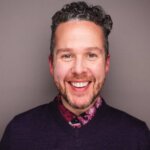 Bert James is an actor, improviser, comedian and Food Tour Guide in NYC. James is originally from Alabama. He has starred in several national commercials, television, films, theater and web series. He's Meisner trained and continues training in studios like The Barrow Group, T. Schrieber, Ken Schatz, MCS and others in NYC and Los Angeles. James is a three-time recipient of the UCB Diversity Scholarship. Carol Burnett is his hero and Bette Midler is his sports team.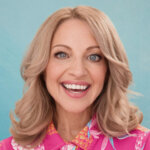 Alyse Kenny is thrilled and honored to be participating in RespectAbility's Disabled Children's Content Lab. She is an award-winning actress and stand-up comedian based in New York City. She recently won Best Actress in a Comedy at NJ Webfest, playing the lead role in the scripted comedy, "Happily Ever Ally." If her face looks familiar, you may have seen her in TV commercials playing a mom or quirky neighbor for Dannon, GE, SimpliSafe, Shout, and others. She was recently a Finalist in The Ladies of Laughter Standup Competition and trained at The Groundlings for improv/sketch comedy. She loves bringing characters to life, and so happy to be playing Jenna in Him & Grim and Principal Deminscia in Middle of it All. You can find her on social media @AlyseKenny.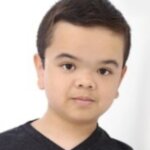 Nicolas Vivar's recent credits include A Very Merry Children Scientology Pageant, Santiago of the seas (Nickelodeon), and Disabled down Center Cabaret (Greenroom42). He's thankful to his team at Bohemia Group, Zuri Agency, and to his family for always believing in him.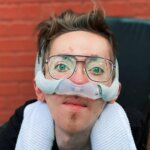 Steve Way is a 31 year old actor, comedian, writer, and speaker. He was born with Muscular Dystrophy and is an advocate for disability awareness. Steve performs stand up in the NJ/NY area, motivational speeches around the country, and can be seen in the Hulu show Ramy.