Asha Chai-Chang is an Award-Winning Writer/Director and Emmy Nominated Producer. As a First-generation Afro-Latina and Caribbean-Asian American with disabilities, Chai-Chang is a stigma disruptor as a Yale graduate and former finance professional turned production company owner. Chai-Chang is making strides as a 2022 TV Writer Fellow in the inaugural RespectAbility Children's Content Lab for Disabled TV Creators and a 2023 Writer/Director Fellow for the LALIFF Inclusion Fellowship, both of which are sponsored by Netflix.
As a Sci-Fi/Fantasy nerd and gamer, Chai-Chang inspires people of color to get into STEM through her projects and as a panelist at Comic Conventions and Universities. Her Sci-Fi/Comedy "Spoiler Alert" and Family drama "All by Design" films have been recognized by Oscar-qualifying film festivals and the NAACP. Impacting audiences of all ages, Chai-Chang is creating a preschool animated Spanish bilingual TV series, "Wendy on Wheels" and fantasy teen comedy, "Harlequin Heights."
As an invited guest of the President of the United States, Chai-Chang visited the White House in celebration of her advocacy for diversity and disability inclusion and the 32nd Anniversary for the Americans with Disabilities Act. Dedicated to highlighting films made with and/or by disabled creatives, Chai-Chang serves as a Co-Founder, Co-Captain, and Juror for the Academy Award qualifying Unstoppable program at Slamdance Film Festival and has been interviewed by publications including Variety, Hollywood Reporter, and Forbes.
Chai-Chang also serves on the Black Directors Advancement Initiative Committee in Alliance of Women Directors, as a founding member in the Platano Pipeline by Blactina Media, and CEO of Love My Productions, LLC.
"Wendy on Wheels"
A 7-year-old Afro-Latina girl explores the world around her in her race car morphing wheelchair.
Actors: Emma Francis, Okema T. Moore, Samantha Ortiz, Dave Stevens, Zita Stratis, Steve Way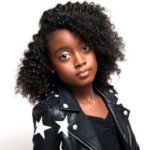 Thirteen year old Emma Lesly Francis is a native New Yorker, born to a Haitian mom and Jamaican dad, and is a big sister to her best friend, Jayme. In addition to acting, Emma is an exceptional student, who also writes and models, with aspirations to be a film-maker. Her acting credits include Sesame Street and Hasbro games, television dance performances on Saturday Night Live with Chance the Rapper, NBC's Mission Unstoppable, NASDAQ, and the Disney Channel, in addition to music videos with Fatman Scoop and Eddy Kenzo, and tapping at Radio City Music Hall with Chloe & Maud Arnold and the Syncopated Ladies. Her accomplishments have landed her features in Dance Spirit magazine as well as in Mocha Magazine. Emma is a trained dancer who studies tap, ballet, contemporary, street jazz, hip hop, and Afrobeats. She is already being mentored by some of the best, including: Chloe and Maud Arnold (choreographers of the new feature film "Spirited"), Jona Biddle, and Charles Smith. As an activist, Emma created a self-produced talk show on Instagram called "The Talk With Emma" following the murders of George Floyd and Breonna Taylor. The impact of her show caught the attention of Turnout Radio, a Canadian-based radio show, where Emma now serves as a Youth Correspondent.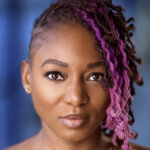 Okema T. Moore is a passionate multi-genre producer, director, actress and writer who never thought she'd be here! Starting as an actor/singer, she found the roles for Black women stereotypical and monolithic and vowed to figure out ways to change that. Leaving a cushy finance job at 36 to start all over as a PA, she worked her a** off to be in the position-to-position others. She engages in work that educates, progresses marginalized voices and allows her to lift while she climbs. Okema is committed to proving that good stories come from all corners of life and deserve to be told by the most unlikely people! She loves colors and paints with all of them in her personality and life. She leads with love and pushes the boundaries with herself to do more, be more and still respect personal boundaries, get good rest and drink lots of water…all while minding the business that pays her!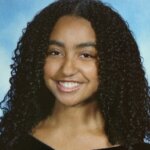 Samantha Ortiz is a seventeen-year old Afro-Latina who was born and raised in New York. Throughout her childhood, she discovered her passion for singing, dancing, and acting while being in an episode of Nickelodeon's Team Umizoomi, performing in multiple plays, and attending a performing arts high school in Hell's Kitchen . At the age of eight Samantha was diagnosed with severe Ulcerative Colitis and later had to undergo multiple surgeries to remove her colon and insert a J-Pouch. However, this doesn't stop her from pursuing her passions. As of yet, she is a freshman at Fordham University and is now majoring in Journalism. Samantha hopes that chronic "hidden" illnesses is something that is normalized to discuss and portray in the industry. She is forever grateful to her teachers, doctors, family, and most of all her parents. For always supporting her in everything she does and for pushing her to be the best version of herself.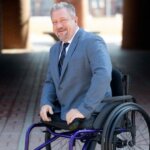 Dave Stevens was born without legs but was a 3 sport athlete in high school in Arizona. Stevens played College Football and Minor League baseball – the only legless person in world history to do so. He worked 20 years at ESPN and won 7 Emmy's. He's a motivational speaker and podcast host, and a professor at Quinnipiac University.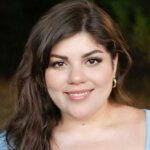 Zita Stratis is a 28 year old actress, voiceover artist, and singer. After attending the British School of the Netherlands, she became classically trained in vocal performance. Zita has had the privilege of singing around the world and is now lending her talents to audio series, stage shows, and screenwriting.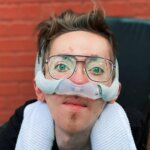 Steve Way is a 31 year old actor, comedian, writer, and speaker. He was born with Muscular Dystrophy and is an advocate for disability awareness. Steve performs stand up in the NJ/NY area, motivational speeches around the country, and can be seen in the Hulu show Ramy.