Myles Hunt is a hard of hearing and proud hearing aid-wearing creative based out of Brooklyn, NY. With immense support from his parents, sister, and teachers; he learned how to lip read, improve his speech and slowly advocate for himself in both educational and social settings. Early on he became infatuated with Jim Henson and his famous Muppets while learning his syllables. He practiced lip-syncing to music, movies, and television shows while using the puppets that he built himself. Utilizing his love for creatures and all mediums of art, he developed more than 200 characters of his own and counting. He interned for two summers with The Jim Henson Company, where he took part in the design, creation, and performance of Jim Henson Muppets. He then went on to become a professional puppeteer with the Walt Disney Company. As CEO of sMyles Creative, he has devoted his efforts in creating, conceptualizing, and producing original characters for entertainment and education. All of his work promotes empathy, compassion and the joy of being different.
"Tune City"
Making music isn't easy. Meet J.W. and his friends, attempting to find their original sound while also dealing with a snobby businessman who is suddenly kidnapped by wild creatures. Welcome to rock star life.
Actors: Lindz Amer, Maleni Chaitoo, Allen Enlow, Craig Fogel, Bert James, Arielle Tillett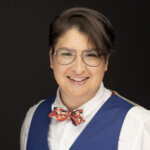 Lindz Amer creates LGBTQ+ and intersectional social justice media for kids and families. They created their beloved LGBTQ+ family webseries Queer Kid Stuff in 2016 which now has 4M lifetime views and counting! Their debut book "Rainbow Parenting: Your Guide to Raising Queer Kid and Their Allies" publishes on May 30, 2023 with St. Martin's Press. Currently, they host the Rainbow Parenting podcast, perform at schools and libraries across the country, while also writing and consulting for children's television. They worked with Nick Jr on the Webby award-winning Blues Clues & You "Pride Parade" music video, The Fabulous Show with Fay and Fluffy, Spin Master, and more! You can watch their TED Talk on why kids need to learn about gender and sexuality, now with more than 2.5 million views!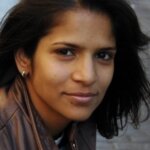 Maleni Chaitoo's professional prowess in the fields of Business, Education and Performing Arts are fueled by her versatile skill set, interests, experiences and passions followed. She has worked in the following industries: fashion, art galleries, film, television, digital marketing/advertising, video relay services as well as education. Her adept creative endeavors include sign language lecture tours in museums of fine arts, and performances in numerous plays, dance productions, TV/films, and commercials. She loves visual storytelling. Her favorite pastimes are reading, outdoor activities, attending cultural events, and traveling.
Allen Enlow is a high energy Actor/Singer/Stand-up Comic. He did 1 on 1 scenes with James Gandolfini in The Sopranos & Rami Malek in Mr Robot. Bette Midler told the playwright of a backer's audition that she love him "best" of the entire cast (blush). Allen was in a Broadway show for The Rascals and didn't know it (ask him). In the world of stand up comedy; Al is described as THE MAN OF 1,000 VOICES (and some of them are angry).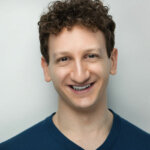 Craig Fogel is a professional actor and a nationally-certified ASL-English interpreter.  As an actor, he has been seen onstage in New York (Delacorte, 59E59, IRT) and regionally (Berkley Rep, Weston Playhouse, National Theatre of the Deaf). Notable film and TV credits include Andrew Keenan-Bolger and Adam Wachter's internationally acclaimed "SIGN," and the horror flick "SOUL TO KEEP." He is also the creator and star of the hit comedy ASL-English award-winning webseries "Don't Shoot The Messenger" on YouTube. A proud alumnus of NYU Tisch (CAP21, Playwrights Horizons), Craig is thrilled to be part of this amazing work RespectAbility is doing!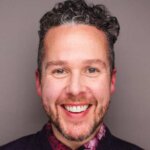 Bert James is an actor, improviser, comedian and Food Tour Guide in NYC. James is originally from Alabama. He has starred in several national commercials, television, films, theater and web series. He's Meisner trained and continues training in studios like The Barrow Group, T. Schrieber, Ken Schatz, MCS and others in NYC and Los Angeles. James is a three-time recipient of the UCB Diversity Scholarship. Carol Burnett is his hero and Bette Midler is his sports team.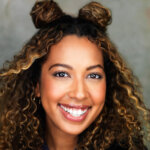 Arielle Tillett is a NYC-based actress who grew up loving to entertain. She attended performing arts high school Edward R. Murrow in Brooklyn where she grew a deeper passion for acting. T.V. credits include: "That Damn Michael Che" (HBO Max) "Inside Amy Schumer" (Comedy Central) & "Late Night with Seth Meyers" (NBC) Various commercials & voiceover work. She has modeled for Seventeen, Teen Vogue, Cosmo, Refinery29 & more! Tillett also is a graduate of the Fashion Institute of Technology with a B.S. in Advertising & Marketing. Creativity has always been at the core of everything she works on. Training: Anthony Abeson, T. Schreiber Studio, Matt Newton Acting Studio & Roger Simon Studio. @arielletillett