Margaret "Mars" Gorman (they/she) is a scriptwriter and comedian based in Brooklyn, NY. Their imaginative, rich work tackles themes of identity, mortality, and self-acceptance. As laugh-out-loud funny as it is emotionally grounded, Mars' fresh writing draws from their experience as a disabled, queer, and neurodivergent person.
Mars' plays have been performed by Adventure Theatre, H-B Woodlawn Theater, and the Bryn Mawr College Greek Play Troupe. Mars is currently enrolled in Stony Brook University's MFA program in Television Writing.
"Hawk Hall"
When 12-year old Hawk sets their sights on getting the cool reputation of "Kid Detective" at their new school, they must go up against mystery-solver Mason to compete for the position and ultimately decide whether to fight for the title or follow their heart.
Actors: Linz Amer, Savva Danilovich, Allen Enlow, Kristyn Michele, Lizzy "Ultrasonic" Newell, Langston Sardella, Gabriella Sophia Terrero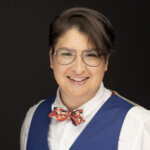 Lindz Amer creates LGBTQ+ and intersectional social justice media for kids and families. They created their beloved LGBTQ+ family webseries Queer Kid Stuff in 2016 which now has 4M lifetime views and counting! Their debut book "Rainbow Parenting: Your Guide to Raising Queer Kid and Their Allies" publishes on May 30, 2023 with St. Martin's Press. Currently, they host the Rainbow Parenting podcast, perform at schools and libraries across the country, while also writing and consulting for children's television. They worked with Nick Jr on the Webby award-winning Blues Clues & You "Pride Parade" music video, The Fabulous Show with Fay and Fluffy, Spin Master, and more! You can watch their TED Talk on why kids need to learn about gender and sexuality, now with more than 2.5 million views!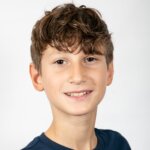 Savva Danilovich is a 12 year old actor/model/dancer. He started his career as a professional hip hop dancer when he was 7 years old for NBA Brooklyn Nets entertainment kids dance team. He then pursued his passion in acting by participating in theatrical live productions and working on commercials and TV shows. Savva also plays basketball and soccer for his school teams, along with Division 1 Soccer League U13.
Allen Enlow is a high energy Actor/Singer/Stand-up Comic. He did 1 on 1 scenes with James Gandolfini in The Sopranos & Rami Malek in Mr Robot. Bette Midler told the playwright of a backer's audition that she love him "best" of the entire cast (blush). Allen was in a Broadway show for The Rascals and didn't know it (ask him). In the world of stand up comedy; Al is described as THE MAN OF 1,000 VOICES (and some of them are angry).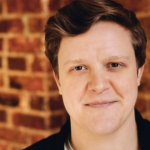 Kristyn Michele (they/them) is a non-binary actor, singer, and songwriter in Brooklyn with a background in opera and musical theatre. As a tenor, Kristyn is most known for their performances as Albert DJ Cashier in the Trans Entertainment Guild's production of The Civility of Albert Cashier Off-Broadway. Their role highlights as a mezzo-soprano include Jo in Little Women by Mark Adamo and die Knusperhexe in Hänsel und Gretel. Kristyn is passionate about increasing understanding of the physiological effects of hormones on the voice and breaking down stigma around changing voices – not only as it relates to the TGNC community, but for all singers. Kristyn holds a Master of Music Performance from the University of Colorado at Boulder, and both a Bachelor of Music Performance and a Bachelor of Music Education from SUNY Fredonia.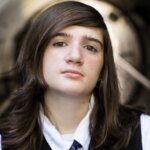 Lizzy "Ultrasonic" Newell (they/them) is a 15-year-old actor/beatboxer who broke records in 2017 as the youngest competitor in the history of the American Beatbox Championships. Lizzy has also performed as a headliner in the SingStrong International a cappella festival at Adelphi University, Blue Jupiter's Aca-Party at The Green 42 in NYC, The Lupus Research Alliance's Walk With Us to Cure Lupus at the Met Life Stadium and the Astra Kulture Haus in Berlin, Germany during the Beatbox Battle World Championships. As a beatbox educator, Lizzy has presented workshops for students and music educators for such organizations as the Princeton Girlchoir, the New Jersey Music Educators and Westminster Choir College of Rider University. As a recording artist, Lizzy has worked with the Grammy award winning producers behind Pentatonix.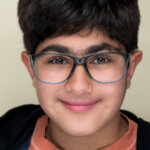 Langston Sardella (he/him) is a 13-year-old actor, author, comedian, and neurodivergent force of nature. He made his acting debut as the lead in "Nikki and Amir," an upcoming short film about two first-generation, Middle-Eastern twin brothers — one neurodivergent, one not — as they reach a cross-roads in middle school. He will also appear in an upcoming "Dorktales" podcast episode. Before breaking into film and voiceover, he studied improv and stand-up comedy at a local theater. He loves dark humor and has a thirst for knowledge, spending hours each day reading everything he can get his hands on. If there is a subject you're interested in (from world history to Pokemon to Dungeons and Dragons), he probably knows a few things about it. He is represented by Carson-Adler Agency and Innovative Artists.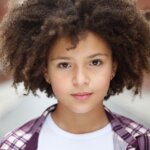 Gabriella Sophia Terrero is a 12 year old actress. She began her career at the age of three modeling and broke into commercials, television and movies soon afterwards. She is a huge animal lover, having three dogs at home. Her dogs are named Pickles (8), Bella (4) and Coco (2). Gabriella loves to spend her free time volunteering to help find forever homes for unwanted shelter animals. She also has a strong passion for architecture, especially admiring the details put into older and historical buildings of New York City. Gabriella is a typical 12 year old that loves to ride her bike, play tennis, swim and just hang out with her friends.