Adam Hurd is a writer and comedian. He came to NYC in search of some kind of meaning to life and found improv instead. Working with the Upright Citizens Brigade Theater as an intern and a student, he learned improv and comedy writing from some of the best comedians in the world. After it shut down, Adam decided to commit to a future as a storyteller. He started a business running narrative and experience-focused tabletop role-playing games that has continued to grow over the last three years. Outside of his main work, Adam freelances as a story consultant and video game writer. He is currently the lead writer on an upcoming VR game. He can't say much about it but swears it's real.
Adam was diagnosed with Bipolar disorder when he was 18. It has impacted his life heavily, ruining relationships and getting in the way of many different life goals. However, it has also created a rich library of emotions and experiences that Adam utilizes in all his creative pursuits. He is a strong advocate for psychotropic medication and well versed in talking people through their fears about the intersection of meds, the self, and creativity.
"Playground PI"
When the case of a missing bike entangles a young P.I. in a neighborhood-wide criminal conspiracy, he must find a way to solve the case and save an innocent all before curfew.
Actors: Colin Buckingham, Adam Hurd, Yale Langworthy, Cole Sydnor, Arielle Tillett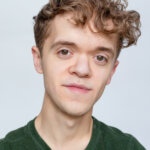 Colin Buckingham is a Writer, Actor, and Producer based in Brooklyn, NY. His goal as a storyteller and creator is to make projects that are equitable, intersectional and give a platform for historically excluded, disenfranchised and marginalized persons in order for them to be represented and seen. Originally from Washington, DC, he got his start in writing through choreographing action and stunt coordinating on multiple plays, indie films and webseries. His first short film he wrote, choreographed, produced and acted in is currently in post production. He was a disability and dwarfism consultant for Tomorrow's Today and another project TBA. As a writer he is mostly self taught, but has taken occasional playwriting and screenwriting courses. He recently started his own production company, "Chromatic Lens".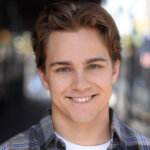 Yale Longworthy has been performing theater for over 10 years. Some of his favorite experiences performing on stage have been Shrek, Newsies, and Jekyll & Hyde while in Idaho where he was born and raised. He was in the pre-Covid cast of the Off-Broadway Trevor the Musical. Yale is now enrolled in the William Esper Studio and hopes to continue his acting career while in New York.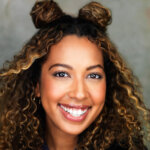 Arielle Tillett is a NYC-based actress who grew up loving to entertain. She attended performing arts high school Edward R. Murrow in Brooklyn where she grew a deeper passion for acting. T.V. credits include: "That Damn Michael Che" (HBO Max) "Inside Amy Schumer" (Comedy Central) & "Late Night with Seth Meyers" (NBC) Various commercials & voiceover work. She has modeled for Seventeen, Teen Vogue, Cosmo, Refinery29 & more! Also a graduate of the Fashion Institute of Technology with a B.S. in Advertising & Marketing, creativity has always been at the core of everything she works on. Training: Anthony Abeson, T. Schreiber Studio, Matt Newton Acting Studio & Roger Simon Studio. www.arielletillett @arielletillett