The Annual Justin Chappell Memorial Award honors a former or current Apprentice of the National Leadership Program who demonstrates a strong commitment to the advancement of the disability community in policy, entertainment, or philanthropy.
The Annual Justin Chappell Memorial Award is in honor of Justin W. Chappell, who devoted his life to human and disability rights and passed away September 9, 2021. Recipients of the award will be recognized in a virtual ceremony as well as with a $1,000 award.
Nomination Process
Nominee must be a former or current Apprentice of the RespectAbility National Leadership Program who is not a prior recipient of the award. Anyone can submit a nomination. Self-nominations are accepted.
For full consideration, the following must be submitted, in one email:
Nomination: One nomination letter of 1-2 pages, addressing how the nominee meets the criteria outlined below and a description of a project the nominee is undertaking (if applicable).
Letters of Support: Two, no more than one-page, letters of support of the nominee, addressing the criteria below.
Supporting Documentation: Documentation of the nominee's accomplishments in support of the criteria below.
Nomination Criteria
Please use specific examples to describe the nominee's merits for receiving the award. Letters should address, as precisely as possible, how the nominee has consistently shown outstanding or extraordinary performance in one or more of the following areas:
Leadership: The nominee demonstrates initiative and contributes to the community in a meaningful way.
Educating and Mentoring: The nominee educates government and members of the public on disability issues and helps motivates their peers to improve or develop professionally.
Affective Change: The nominee demonstrates a positive change in the disability community in policy, entertainment, or philanthropy.
Submitting Application for the Second Annual Justin Chappell Memorial Award
All application materials should be submitted to [email protected]. Please include the nominee's name and the name of the award in the subject line of the email.
DEADLINE: April 14, 2023
Learn More About Justin Chappell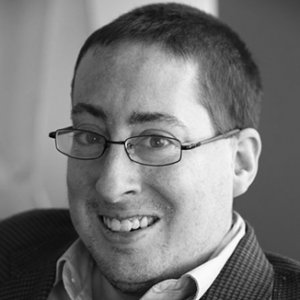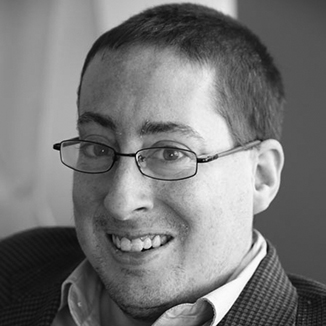 Justin Chappell was a terrific public speaker and a wonderful friend to everyone who met him. He was an alumnus of RespectAbility's National Leadership Program and was heavily involved in RespectAbility's work for many years including traveling to Iowa and New Hampshire to educate presidential candidates on disability issues. Chappell wrote 19 pieces for The RespectAbility Report from the campaign trail.
After graduating with a Bachelor of Arts from Catholic University in 2001, Chappell worked as a consultant for several nonprofit organizations and worked on numerous political causes. He was a White House intern during the Clinton administration, a legislative correspondent for Sen. Tom Harkin, and a long-time board member of the Montgomery County Renters Alliance. In addition, he attended the Democratic National Convention twice as a delegate and ran as a candidate for several local positions. He advised people in the disability and LGBTQ communities to know they are loved and appreciated for their unique dreams, talents, and skills and that young people with disabilities need to engage in the political process.
He believed that "government needs to be educated on disability issues, and government works better when it engages people with disabilities in politics and policy." Chappell and his husband Ben Spangenberg became engaged in 2011, but they did not get married until marriage equality became the law in all 50 states. Together, they traveled throughout the country, visiting more than forty states.