The mission of Jewish Disability Awareness, Acceptance, and Inclusion Month is to unite Jewish communities worldwide to raise awareness and champion the rights of all Jews to be accepted and included in all aspects of Jewish and community life like anyone else. This directly connects to RespectAbility's mission statement and that of the Faith Inclusion & Belonging Department: To fight stigmas and advance opportunities so people with disabilities can fully participate in all aspects of faith community life.
JDAIM 2023 Program Guide
Welcome!
Jewish Disability Awareness, Acceptance, and Inclusion Month (JDAIM) has become a unifying factor in the Jewish community, prompting communities to elevate the voices of people with disabilities and mental health conditions. Nearly 20% of the population live with a disability and/or a mental health condition. People with disabilities want to be accepted, respected, and regarded as full participants in all the things your community provides – just like anyone else. The mission of JDAIM is to unite Jewish communities worldwide to raise awareness and champion the rights of all Jews to be accepted and included in all aspects of Jewish and community life.
I co-founded JDAIM with my colleagues in the Jewish Special Education Consortium in February 2009. Our goal was to unite our Jewish communities to focus on including people with disabilities in communal life. In the first year, eight North American Jewish communities participated. Every year since, JDAIM participation has astoundingly increased around the world.
Since the beginning, I have coordinated JDAIM resources, including the JDAIM Guide, website, social media, and the JDAIM Reads for adults and kids. People are surprised to learn that JDAIM  has never had an institutional home at any nonprofit entity. I kept coordinating JDAIM as it continued to grow. Increasingly, I felt that JDAIM needed to be housed somewhere permanently.
In April 2022, I joined RespectAbility as the first-ever Senior Director of Faith Inclusion and Belonging. Our mission is to fight stigmas and advance opportunities so people with disabilities can participate in community life. The Faith Inclusion and Belonging team focuses on the intersection of spirituality, religion, and multi-faith community engagement. In accepting this new role, JDAIM moved to its new home at RespectAbility!
Visit the JDAIM website to access free logos for all your event materials and the 2023 JDAIM Program Guide. You can also find JDAIM Reads, our popular book program for adults, teens and children, and film suggestions. Find JDAIM on Facebook and Instagram. I hope you share your organization's program ideas and promotions, pictures of events, and media mentions! We want to know what your community or organization is doing in recognition of JDAIM.
JDAIM has changed the landscape, but inclusion is not fully realized for many people living with a disability or mental health condition. One month out of the year is not enough! What you do the other eleven months can make all the difference to a person who wants to feel a sense of belonging to the Jewish community.
The Faith Inclusion and Belonging team at RespectAbility can offer guidance on what your next steps are. I encourage you to drop an email to me at [email protected] with your questions. Let us know what you're thinking for JDAIM and the other eleven months!
Warm Regards,
Shelly Christensen MA, FAAIDD
Senior Director of Faith Inclusion and Belonging
Author, From Longing to Belonging-A Practical Guide to Including People with Disabilities and Mental Health Conditions in Your Faith Community
About RespectAbility
RespectAbility is a diverse, disability-led nonprofit that works to create systemic change in how society views and values people with disabilities by advancing policies and practices that elevate the voices of people with lived experiences. The Faith Inclusion and Belonging department focuses on the intersection of spirituality, faith, and disability. Since its founding in 2013, RespectAbility has been engaged in Jewish community disability inclusion. In 2022, with the hiring of our new Senior Director of Faith Inclusion and Belonging, Shelly Christensen, RespectAbility is expanding to work with many faith traditions. Please visit our website to learn more about our mission, as well as our work in Faith Inclusion and Belonging, Entertainment and News Media, Leadership, and Policy. You can also subscribe to any of RespectAbility's newsletters online.
Why You Should Participate in JDAIM
Raise awareness and commit to the notion that inclusion and belonging are essential to the well-being and quality of life for all people, including people with disabilities, mental health conditions and those who love them.
Affirm the importance of choosing one's own Jewish journey.
Support people with disabilities and mental health conditions to participate in all aspects of community life—as they choose.
Advocate for the civil rights of people with disabilities and mental health conditions. Make sure to advocate alongside people with disabilities and mental health conditions.
Understand and overcome stigma, biases, and stereotypes about disability and mental health conditions.
Nothing about us without us. Your community will benefit from adding disabled voices and perspectives to all decision-making.
Diversity, Equity, Inclusion, Access = Belonging
Many faith-based communities and organizations are embracing the values of diversity, equity, inclusion, and accessibility. DEIA is a framework that promotes belonging in all parts of an organization.
Diversity encompasses all the ways in which people of the same faith and belief system can differ, including but not limited to race, gender identity, sexual orientation, age, socioeconomic status, disability, mental health, or national origin. Diversity is more than just acknowledging and/or tolerating difference. It's a set of conscious practices that seek to understand and appreciate the interdependence of humanity, cultures, and the natural environment. There are studies that show that organizations benefit when they have a diverse workforce.
Equity ensures that everyone has support and access to the resources they need to flourish, identifying and eliminating barriers that have prevented the full participation of communities most impacted by systemic oppression. Systemic oppression is defined as a society-wide mistreatment of people within a social identity group, supported and enforced by society and its institutions, and solely based on a person's membership in a social and/or economic group.
Improving equity involves increasing justice and fairness within the procedures and processes of institutions and systems, as well as in the distribution of resources. Tackling equity issues requires an understanding of the root causes of outcome disparities within our society and institutions.
Equity differs from equality. Equality refers to treating everyone the same, but does not necessarily lead to fair, just, or equitable outcomes. This is because different communities have different needs and have faced varying obstacles on the path towards justice.
Inclusion requires that people of all backgrounds, identities, religions, and abilities have an equal opportunity to belong, achieve, and contribute to their communities. An inclusive institution promotes and sustains a sense of belonging, where all people are respected for their inherent worth, dignity, talents, backgrounds, and ways of living.
Accessibility is the design, construction, development, and maintenance of facilities, information and communication technology, programs, and services so all people, including people with disabilities, can fully and independently engage with them.
Belonging is a human need. When we belong, we are seen for the whole of who we are. We are contributors to the community. We are known, valued, respected, and supported. A community of belonging is the most important outcome we can achieve.
Accommodation Statement and Requests
When promoting any program or event, be sure to include a way for participants to request accommodations.
This allows you time to arrange for accommodations before the event. Examples might include a written copy of remarks, ASL interpretation, or real time live captioning. People can also inquire about availability of hearing loops, large print materials, etc. Be sure to include the location of accessible parking, entrances, elevators, and restrooms.
Sample Language
"If you require an accommodation in order to participate in (the meeting/services/event, etc.) please contact (name of individual who is responsible for taking requests, if applicable) at (phone and email) by (due date to make the request.)"
"We welcome and support children, teens, and adults with disabilities, mental health conditions, and their families and caregivers. We make every effort to ensure our programs, equipment, and facilities are accessible. Please phone or email us if you have any questions or would like to request an accommodation."
Additional language may be added to state that requests for accommodations made after the advertised date will be honored to the maximum extent feasible.
View the full accessibility standards provided by RespectAbility.
Planning Tips
Establish a planning group for JDAIM. Invite:

People with disabilities. Nothing about us without us!
Inclusion committee members
Representatives from other committees and the board
Clergy and professional staff
General members

Set SMARTIE (Strategic, Measurable, Ambitious, Realistic, Time-bound, Inclusive, and Equitable) goals for what you can accomplish during JDAIM.
Brainstorm activities and programs. Ask how each activity will have an impact AFTER JDAIM. Be careful to not promote activities based on stereotypes of or pity for people with disabilities.
Ensure that there are programs or activities for preschoolers, religious school students, teens and adults.
Use social media to promote inclusion, using #JDAIM2023 to share on Instagram, Twitter, Facebook, and Pinterest.
Make JDAIM the springboard for what you can do the rest of the year.
Collaborate with the Jewish community in your town or city. That may include pooling financial resources, bringing a speaker in from outside the community, hosting a training event, conference, movie night, or JDAIM Reads book club.
Event and Program Ideas
Discuss the weekly Torah parshiot (portions) with an inclusion lens during Shabbat sermons, at board and committee meetings, religious school classes, and in Torah study.
Host a speaker with disabilities to your organization. They might give the Shabbat sermon, facilitate Torah study or a lunch and learn, or speak at seudat shlishit. You might invite the speaker to be the scholar in residence for a weekend of programs and events. The speaker can also hold a congregational Havdalah service. For speaker ideas, contact Jake Stimell (Disability Training and Speakers Bureau Associate at RespectAbility) at

[email protected]

. Events can take place in-person, with masks required, and on Zoom.
Choose one of the JDAIM recommended films and do a "movie night" in person, with masks required, or virtually. Choose a film people can stream and then host an online discussion. Have a thoughtful discussion about how people with disabilities and mental health conditions are portrayed in Hollywood.
Invite clergy to talk about biblical characters who have a disability in your religious school or youth group.
Start a book group and read one of the 2023 JDAIM Reads selections.
Create a book club for teens and their parents using the JDAIM Reads selections to open a new conversation.
Hold a bedtime story event on Zoom. Read one of the recommended books for kids. Make sure to have hot chocolate and marshmallows at the ready.
Gather representatives from several Jewish organizations in your community to convene an inclusion roundtable that will meet regularly after JDAIM to discuss the needs in the community. Use JDAIM as a jumping off point for this group.
Conduct a town hall to find out how to better include people with disabilities in your Jewish community.
About Our Team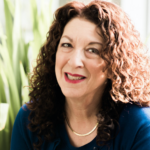 Shelly Christensen (she/her), MA FAAIDD, is a published author, speaker and consultant who joined RespectAbility in April 2022, to lead the Faith Inclusion and Belonging department. Shelly is the co-founder of Jewish Disability Awareness, Acceptance, and Inclusion Month (JDAIM), which is now housed at RespectAbility. Shelly has over 20 years of experience working with congregations, schools, community agencies and national organizations to guide inclusion and belonging as a consultant, keynote speaker, and strategic planner. She is the 2021 recipient of the Reimaging Spirituality and Leadership Award from the American Association on Intellectual and Developmental Disabilities Religion and Spirituality and is on the Core Council of the Institute on Theology and Disability. Shelly identifies as neurodivergent.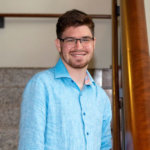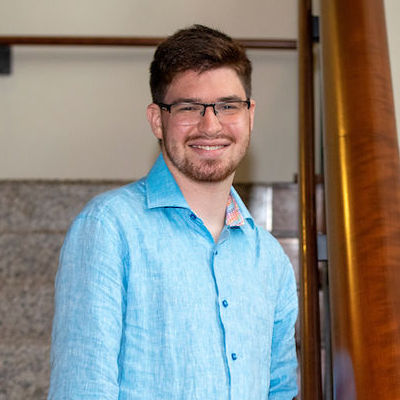 Jake Stimell is the Disability Training and Speakers Bureau Associate at RespectAbility. In this role, Jake develops and executes disability inclusion trainings for all types of organizations, in the Jewish world, wider faith world, and secular world. Jake has been working in the Jewish Inclusion and then Faith Inclusion & Belonging department for the past year and a half. He works on all projects within the department and executes many administrative tasks. You can read one of Jake's favorite newsletter articles here.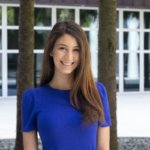 Becca Block (she/her) is a Faith Inclusion and Belonging Apprentice and JDAIM Consultant. Becca is the editor of the Faith Inclusion and Belonging newsletter. She is also a consultant on various JDAIM projects at RespectAbility. Becca developed and facilitated a workshop for religious educators on ableism, inclusion, and belonging in a partnership between RespectAbility and Temple Beth Ami, where she works as an accessible educator in the religious school. Much of her work experience has involved working directly with students to foster inclusive environments. She uses her storytelling skills on social media to share her experiences with the healthcare system as someone with multiple chronic illnesses. Becca is a proud Jewish, queer, disabled, and chronically ill person who resides in Montgomery County, Maryland. Becca graduated cum laude from the University of South Carolina School of Journalism & Mass Communications in December 2021. She majored in mass communications and minored in education.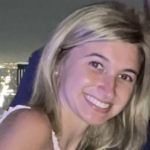 Gabriella Helkowski (she/hers) is a Faith Inclusion and Belonging Apprentice. Gabriella is a frequent contributor to the Faith Inclusion and Belonging newsletter. She is a researcher for numerous department initiatives including JDAIM Reads mental health selections for children, teens and young adults, outreach to multi-faith and mental health organizations, and represents the Faith Inclusion and Belonging department at various faith and disability related training sessions. Gabriella graduated with her Bachelor of the Arts degree from Mercyhurst University. She has learning disabilities which have been challenging. Being a college graduate is an accomplishment that many thought was not achievable. The stigma that came with her disabilities was at times limiting for her as others did not believe in her. Gabriella is committed to fighting stigmas. She enjoys helping others with disabilities as she has the firsthand knowledge of how important it is to have someone in your corner.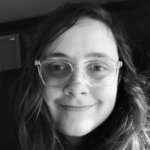 McKenzie Stribich (she/her) is a Faith Inclusion and Belonging Apprentice, and is a frequent contributor to the Faith Inclusion and Belonging newsletter. She co-authored the CJP High Holiday Guide and the upcoming Inclusion Guide for Congregations. McKenzie coordinated, co-developed, and co-facilitated the successful 5-part webinar series The Bible and Disability, a first-of-its-kind collaboration between RespectAbility and St. Luke's/San Lucas Episcopal Church in Long Beach, CA. The series focused on disability in Hebrew and Christian scripture. McKenzie is queer, neurodivergent, and disabled. She holds a BFA in photography from California State University, Long Beach, and is a freelance technical writer in immigration law. McKenzie is a leader in her faith community's DEIA=B initiative.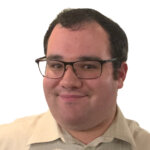 Eric Ascher (he/him) is the Communications Associate for RespectAbility. Eric manages RespectAbility's social media channels, website and emails; organizes and develops webinars; and supervises Communications Apprentices. Eric graduated from Goucher College in May 2016 as a communications major and political science minor. He initially joined RespectAbility as a Communications Apprentice in the Spring 2018 cohort. He was drawn to RespectAbility because, being on the autism spectrum himself, he knows that people with disabilities are capable of doing great work, just like everyone else.