Make a difference to fight stigmas and advance opportunities for people with disabilities!
Donate below via online secure form
To donate via mail, please make checks payable to:
RespectAbility, 43 Town & Country Drive, Suite 119-181, Fredericksburg, VA 22405
Donate via PayPal
2021 STRATEGIC PLAN
RespectAbility's 2021 Strategic Plan is the culmination of a year-long process that brought together a cadre of key influencers from across the country, building upon evidence-based research, refinement, and results from the past eight years. The result is a bold, forward-looking, and visionary five-year roadmap to shatter old paradigms by engaging in a multifaceted approach to remove physical, programmatic, and attitudinal barriers to full societal participation by people with all types of disabilities.
FINANCIAL AND OTHER REPORTS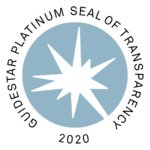 RespectAbility is recognized by GuideStar at the Platinum level for our inclusion, transparency and excellence. We have been recognized by Slingshot as an organization at the highest level. RespectAbility was recognized at the United Nations for innovation.
2022: Annual Report
2021: Annual Report – 990 Form – Audited Financial Statement
2020: Annual Report – 990 Form – Audited Financial Statement
2019: 990 Form – Audited Financial Statement
2018: 990 Form – Audited Financial Statement
2017: 990 Form – Audited Financial Statement
2016: 990 Form – Audited Financial Statement
2015: 990 Form – Audited Financial Statement
2014: 990 Form
2013: 990 Form