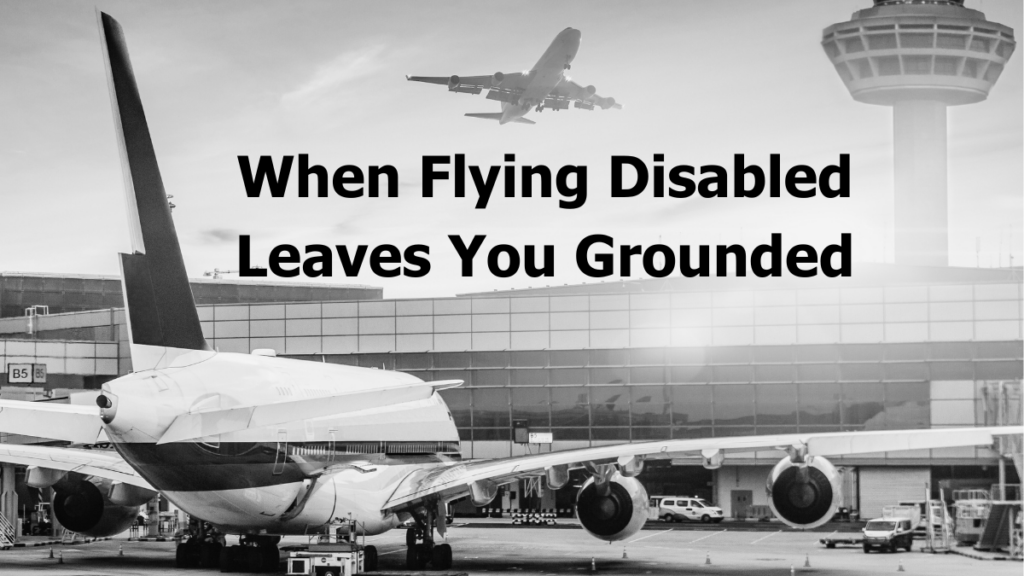 As a person with a disability, I understand the challenges of air travel and the importance of proper accommodations. Recently, I had an experience with a well-known airline that left me feeling disregarded and mistreated.
I planned to attend the Slamdance Film Festival in Salt Lake City as the founder of the Unstoppable Program, a film program dedicated to supporting and elevating filmmakers and content with/about disabilities. As someone diagnosed with sickle cell and pulmonary hypertension, I require a Personal Oxygen Concentrator (POC) for breathing assistance. To ensure I could travel safely, I made prior arrangements for wheelchair assistance and oxygen needs with the airline I was traveling with.
However, upon arriving at the airport, I was met with resistance from airline agents. Despite having an FAA-approved POC, they informed me that I needed a prescription from my doctor to prove my need for oxygen and six backup batteries for my POC, which I had already purchased at great expense. I was then made to complete a form for a company called Oxygen2Go about my POC, and my wheelchair was pushed into a corner on the other side of the airport, leaving me ignored for hours about my status to fly. In the end, the airline refused to let me fly, causing me to miss the festival's opening night.
This experience left me feeling unseen, chastised, abandoned, and an unnecessary burden no one wanted to deal with.
This experience, along with many other complaints against many airlines regarding its treatment of disabled passengers, highlights the need for more inclusive and accessible air travel. Discriminatory policies and practices must be eliminated, and reasonable accommodations must be provided to ensure that individuals with disabilities can travel with the same level of comfort, safety, and dignity as their non-disabled peers.
After months of complaints, I was finally issued a refund for my ticket and offered an apology in the form of a one-hundred-dollar airline credit. More must be done to ensure that passengers with disabilities are treated with respect and equality. I urge airlines to review and revise their policies to ensure that they are not discriminatory towards passengers with disabilities and to uphold the requirements of the Americans with Disabilities Act (ADA) by providing necessary accommodations.
Disabled passengers face unique challenges when navigating the airline industry. These challenges can include but are not limited to inadequate or inaccessible facilities, a lack of clear and concise information on available accommodations, difficulty in booking appropriate services, and potential mistreatment or discrimination by airline staff. As a result, disabled passengers may be deterred from traveling or encounter undue stress and hardship during their journey.
Ryan Glick, President of GQue Films and a disability advocate, shared his experience traveling while disabled on a recent Facebook post, saying "I've had my wheelchair broken beyond the point of use not once but twice by two different airlines."
While some strides have been made in recent years to accommodate disabled passengers, there is still significant room for improvement. Airlines must prioritize accessibility, inclusivity, and equal treatment of disabled passengers to ensure that they have a safe, comfortable, and enjoyable travel experience.
Cameron Mitchell is a filmmaker with a non-visible disability who travels with his disabled parents often. "It's really the use of bureaucracy as dog-whistling. And the whistle says disabled people don't belong here. The rules are made without standardization, and disabled people are at the whims of independently managed airlines with varying degrees of incompatibility with various disabilities."
According to the Department of Transportation (DOT) and a study conducted by the U.S. Government Accountability Office (GAO), around 27 million air passengers with disabilities traveled in 2019. Flying can present challenges for these passengers without the necessary accommodations, such as proper assistance and communication. In 2021, the DOT received 1,394 disability-related complaints, marking a 54% increase from 2019. The FAA Reauthorization Act of 2018 included measures aimed at enhancing the accessibility of air travel, prompting questions about the pace of progress.
The disability community can take several steps to advocate for better policies and combat discriminatory attitudes during air travel, such as:
Raising awareness: One of the most effective ways to bring about change is to raise awareness of the issues faced by people with disabilities when flying. This can be done by sharing personal stories, experiences, and challenges through social media, blogs, and other platforms.
Collaborating with advocacy groups: Working together with advocacy groups such as the National Disability Rights Network, the Disability Rights Education and Defense Fund, and the Paralyzed Veterans of America can help to amplify the voices of the disability community and drive change.
Engaging with policymakers: The disability community can engage with policymakers at the local, state, and national levels to push for better policies and regulations that ensure the rights of people with disabilities are protected.
Filing complaints: If a person with a disability experiences discrimination or is denied appropriate accommodations while flying, they can file a complaint with the DOT. This can help to hold airlines and airports accountable for their actions.
Supporting accessible airlines: Choosing to fly with airlines that prioritize accessibility and have a good track record of accommodating passengers with disabilities can send a message to the industry and encourage others to follow suit.