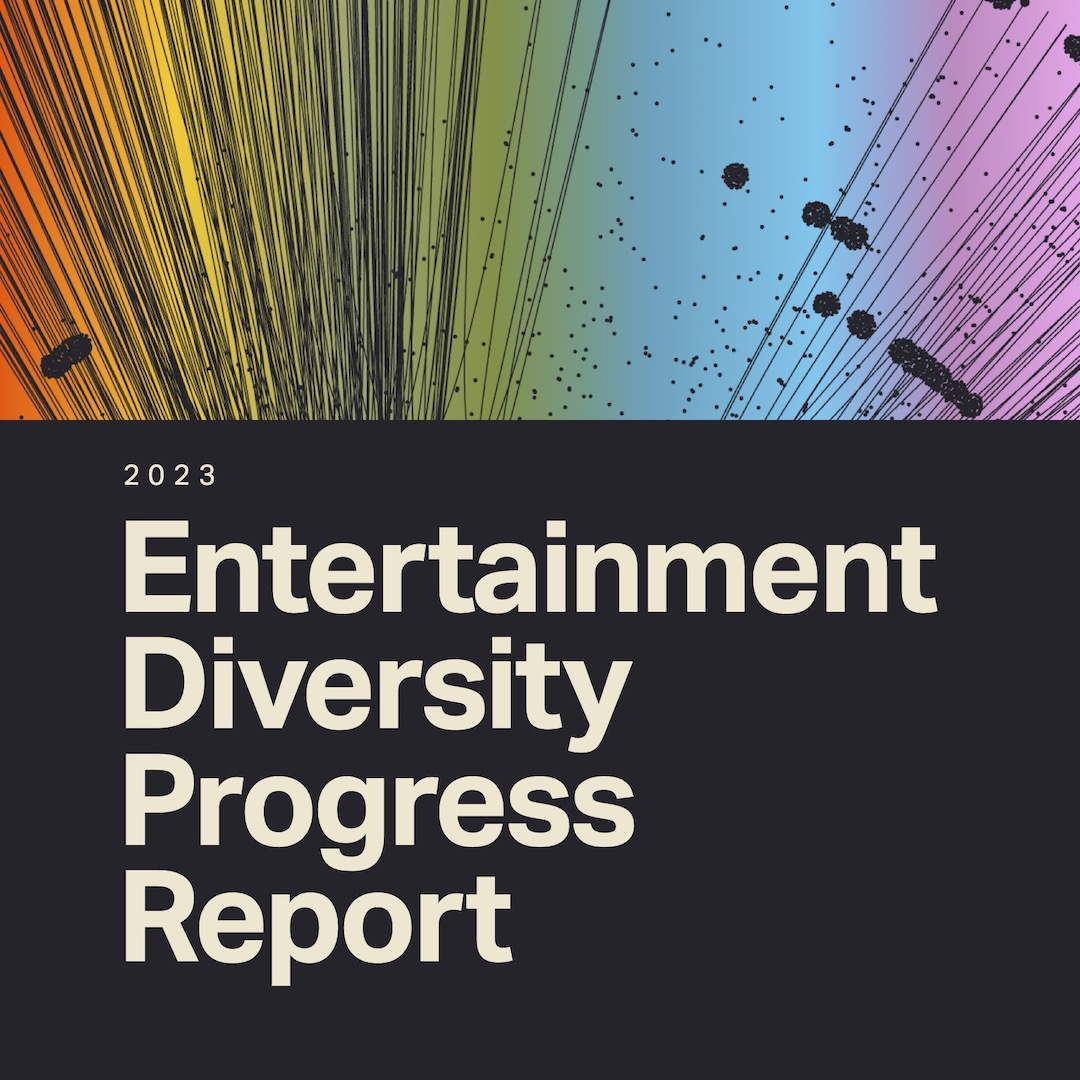 Salt Lake City, UT, April 20 – A new report by Luminate found that disability representation on screen was by far and away the lowest of any minority group they analyzed. In 2021, there were only five main title cast roles in film for people who identified as disabled. The following year, there were just three roles, which means only half a percent of films over the last two years had a main cast member with a disability. These numbers improve only very slightly in series television; there were nine series regulars who identified as disabled in both 2021 and 2022. With Americans continuing to consume roughly five hours of media a day on streaming services and traditional television, representation, or in this case, lack of representation impacts how society views people with disabilities.
"At their best, films and TV series can help remove current stigmas that exist for people with disabilities," said RespectAbility's Senior Vice President Lauren Appelbaum. "These stories can shift assumptions and bring attention to larger systemic issues. However, inclusion of disabled people must be an intentional effort on the part of studios and content creators. Disabled talent exists and need to be given the platform to create."
The problem is not just in front of the screen. There were zero film directors with disabilities over the last two years and just one series creator who identified as disabled: Ryan O'Connell. O'Connell created and starred in the Netflix show Special based on his life as a gay man with cerebral palsy. Along with his role in Peacock's Queer as Folk, O'Connell's on-screen work accounts for more than 10 percent of series regular roles for actors with disabilities.
While Hollywood still struggles to hire disabled talent, it continues to make movies that center disabled narratives. Fifteen films were released over the last two years that centered disabled stories and yet the industry clearly did not rely on the community whose stories they were using to make money. This needs to change. Authentic casting and representation behind the camera help to ensure better representation. It is time for Hollywood to hear what disability activists have been shouting for decades: "nothing about us, without us."
A Focus on the Data
It is important to note that the data set is reliant on talent publicly identifying as part of the community. It is most likely that the numbers around disability are being under-reported. One in four people in the U.S. has a disability. Given that many disabilities are nonapparent and stigma still exists around the identity, it is likely that some talent did not report their disabled identity. This reinforces the need for disability representation in film and television – not just for society at large but for people specifically in the entertainment industry. Also, this data is focused on new media and categorizes films based on the year they premiered. It only includes scripted live action projects from the United States, United Kingdom, and Canada. While not included in this report, animated representation, such as Firebuds and The Proud Family: Louder and Prouder, should not be overlooked.
Looking to the Future
Improved representation, specifically around casting, requires creating multiple roles that cover the spectrum of disabled identities, including intersectional identities. The disabled community is one of the largest and most diverse minority groups in the country. The token wheelchair disability symbol does not cut it. This needs to be reflected on screen. One of the major takeaways of Luminate's report is that intersectional identity representation across all minorities has increased. As more disabled talent gets utilized, hopefully this trend will become even more visible specifically within disability representation. A prime example of intersectional representation was in 2022's biggest film: Everything Everywhere All at Once. While the report looked at this film for Asian representation, it is important to note that the main character has ADHD. Non-apparent disabilities are not always a primary focus, but remain a large part of the disabled community and need to be shown and talked about in media.
Some roles require that the person's disability is central to the storyline, while other roles do not require it. Disabled talent needs to be considered for roles that may have originally been a nondisabled character. The report highlights two shows that are models for representation. The first is the Disney+ show Hawkeye, where Alaqua Cox plays Echo. The role specifically calls for a deaf indigenous woman and Cox was authentically cast. These identities are central to the storyline and Cox's lived experience improves the show. The other one is Lolo Spencer's role as freshman Jocelyn in HBOMax's Sex Lives of College Girls. The role could have been played by a nondisabled actor without impacting the storyline. However, using Spencer normalizes people with disabilities in higher academic settings and shows that not all disabled roles have to talk about disability for a disabled actor to be considered.
"Progress toward authentic disability representation on the screen begins by including people in all aspects of the creative process," said RespectAbility board member Delbert Whetter, a veteran film executive and producer who is deaf. "For a while, studios were asking me why they should include disability and now they ask me how they can include people with disabilities? Although the numbers don't suggest it, studios want to include people with disabilities, but don't know where to find them."
RespectAbility is aiming to solve that problem with the Entertainment Lab. For the last five years, RespectAbility has organized six-week labs for people with disabilities who have experience in development, production and/or post-production. The goal is to create a talent pipeline of disabled professionals behind-the-camera and a network for studios to utilize. To date, the Lab has 150 alumni, many of whom have gone on to get jobs at studios, such as Nickelodeon, Paramount Pictures, Sony Pictures Entertainment, and The Walt Disney Company. In 2022, RespectAbility partnered with Netflix to create an additional Children's Content Lab, which specifically supported disabled writers. According to the Luminate report, Netflix is leading the pack on diverse representation across the board.
While the current statistics around disability representation in media are disheartening, it is not because of a lack of disabled talent available to work. Positive depictions of people with disabilities will not only improve the industry but will break down societal stigmas. People with disabilities lack adequate access to healthcare, education, and employment opportunities. Portraying people with disabilities working and learning would lay the groundwork to solve those larger issues. If people are not visible on the screen, they can become invisible in society. This report shows that there is a ton of room for improvement, and if given the opportunity, there are hundreds of disabled creatives ready to create the change.