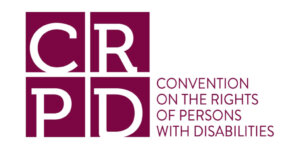 I recently researched three disability organizations in the countries of Afghanistan, India, and Kenya to find out the differences and similarities between what they and RespectAbility do. Upon exploring them, I realized the unifying thread that was the Convention on Rights for Persons with Disabilities. I believe that the U.S. should immediately ratify the treaty.
Here's what I learned:
The Accessibility Organization for the Afghan Disabled is an advocacy and direct service organization in Afghanistan. The organization conducts disability awareness activities, such as workshops for local community members, and provides rehabilitation services and support for patients with physical disabilities. It also builds ramps to facilities for people with mobility disabilities. To address the food crisis in Afghanistan, it donates livestock, and the materials needed to take care of them, to families who have members with disabilities. The mission of the organization is to eradicate stigmas toward people with disabilities and for people with disabilities to be fully active members of Afghan society.
Christian Blind Mission India (CBM India) is an advocacy and direct service organization that is part of the Greater Christian Blind Mission. Some of its direct service activities include providing cataract surgeries and setting up business ventures for people with disabilities. Its four advocacy areas of focus are:
Inclusive Education,
Inclusive Health,
Inclusive Livelihood (which includes employment opportunities and job skills training for people with disabilities), and
Humanitarian Response to disasters for people with disabilities in India (both in recovery and preparations prior to disasters).
CBM India also advocates about public policy for persons with disabilities in India.
The United Disabled Persons of Kenya (UDPK) is an umbrella alliance of disability organizations in Kenya. It focuses on helping these organizations to become better advocates of the disability rights enshrined in the Kenyan Constitution of 2010 and the 2006 UN Convention on Rights of Persons with Disabilities (CRPD). The UDPK's four areas of policy focus are:
empowering women with disabilities,
creating inclusive education environments,
inclusive employment, and
inclusive democracy.
I was struck by the similarities among these organizations and RespectAbility, embodied in the motto "Nothing About Us Without Us." All of us advocate for the full empowerment of people with disabilities in all aspects of life, and the idea that this advocacy, and the representation of disability interests in policy, must be done by people with disabilities ourselves. Each organization also covers the full spectrum of disabilities in their advocacy and service efforts, and include gender equality and equity in their disability intersectionality efforts.
The United States is often recognized as a world leader in disability policy. Yet Afghanistan, India, and Kenya have all ratified the CRPD, while the United States Senate has refused to confirm President Obama's signature on it, despite broad bipartisan support. Opposition forces to the CRPD are concerned about frivolous interference from foreign entities in U.S. disability law and practices. While the opposition promotes disability rights, they believe that individual nations should decide what works best for them and where to spend time and money to improve conditions for those with disabilities.
The CRPD contains the aspirations that RespectAbility wants to see in our society, and what other organizations like ours also wish to see in their home nations: disabled people being fully included in all aspects of life. Collaboration between nations is essential for eradicating stigmas toward people with disabilities and creating fully accessible societies. After learning from these organizations, I now advocate that everyone should support the ratification of the CRPD.