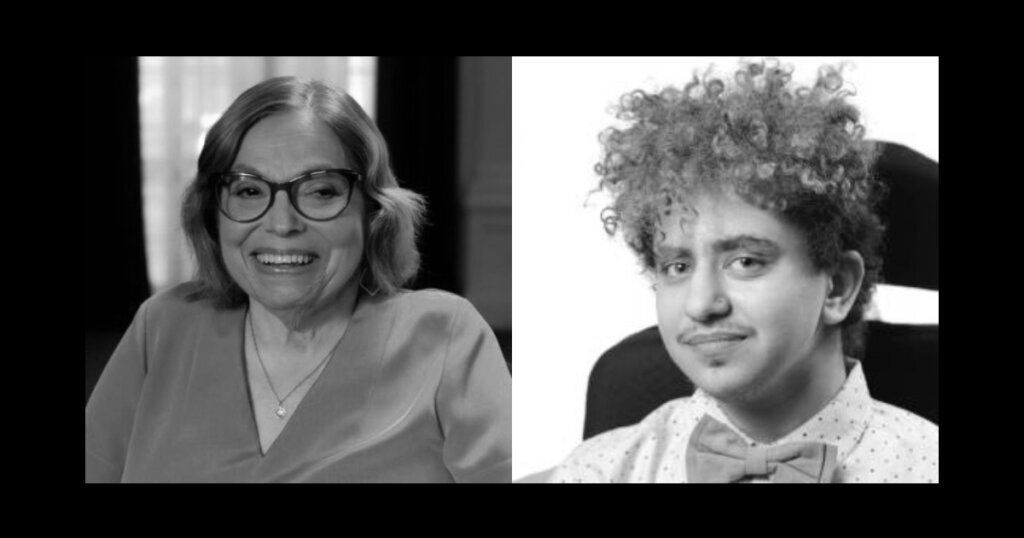 Judy Heumann embodied cross-disability solidarity throughout her life, beginning with her time at Camp Jened, a summer camp for disabled teenagers. She created life-long friendships with other disabled folks that formed the foundation of their organizing work for the passage of the ADA.
Cross-disability friendship is a powerful bond. It is a love that insists we can and must work miracles for each other, that expands what we believe ourselves to be capable of.
In the disability community, grief is an all too frequent companion. Too many disabled friends have died prematurely. We are not strangers to the task of continuing legacies.
Almost exactly a year before the pandemic began, I sat with my best friend, Rabbi Emet Tauber, as he passed away from complications of Ehlers Danlos Syndrome. He was 24.
For a lot of people history split into the time before the pandemic, and all the days since the pandemic began. For me, history is split into the time spent with Emet, and all the days since his passing. The pandemic began within the afterglow of my beloved friend's remarkable life. I pose all my questions and fears about plague times, disability, and chronic illness to Emet in my head, and I engage in the work that answers them. My friend's brave spirit became part of the fabric of my being.
Crip Camp was released on the first anniversary of Emet's death, or Yahrzeit, March 25, 2020. It is said that in Jewish history there are no coincidences. I was immediately struck by how much Camp Jened reminded me of Emet's hospice room.
A mutual aid network formed around Emet, made up predominantly of queer & trans disabled people. At any given time, there were at least five or six other people with EDS or other connective tissue disorders in the room. It was a real braintrust of disability, chronic illness, and organizing. It was based in cross-disability solidarity and friendship.
Both Camp Jened and Emet's hospice room were visionary spaces where glimpses of a new world emerged. The vision of a different world that Emet shared with me sustains me through these years of plague.
Judy Heumann has now become a disabled ancestor like Emet. We carry their vision of a different world and their fierce love of other disabled folks into the future with their spirits at our backs.