Policy Apprentices are ambassadors for the policy work of RespectAbility and will support the broad work of RespectAbility's Policy Department. Assigned projects will help to advance our nation-wide policy agenda, educate candidates for public office about disability issues, and support existing state-based coalition building strategies. Apprentices will work substantively to contribute to RespectAbility's work by developing resources, researching new materials, and publishing reports.
A few weeks ago, we welcomed 13 new Apprentices, including 3 Policy Apprentices to our National Leadership Program. You can read their bios, along with a bio for our continuing Policy Apprentice, below. They represent the future of the disability rights movement!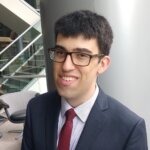 John Arsenault has a Bachelor of Arts in Political Science and is currently pursuing his Master of Arts at Boston College. He interned in the U.S. Senate, where he had the opportunity to assist constituents with their needs and gained insight into the legislative process.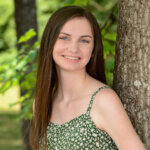 Audrey Bayne is a student at the University of Alabama who serves as her university's Student Director of Disability Affairs and founded her university's first disability-related student organization. She plans to pursue a Master's or Ph.D. program in Public Policy.
Hiram Helfman has a Bachelor of Arts in International Affairs and a Master of Arts in Diplomacy. He has spoken at disability awareness events as part of the University of Central Florida's Center for Autism and Related Disabilities.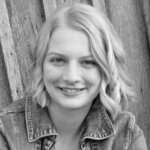 Emily Snodderly began in the nonprofit sector by leveraging her research skills to increase support and improve outcomes for at-risk youth, especially youth in foster care. She wants to create a thriving community where everyone is welcome and treated fairly.