In recognition of Black History Month 2023, RespectAbility was excited to continue our "Black Excellence" series featuring a conversation with Black and Disabled filmmakers in our network who discussed their film work and creative careers. Moderated by Diane J. Wright (Writer and Development Consultant), we also amplified the work of featured panelists Juliet Romeo (Filmmaker and Festival Programmer), Cashmere Jasmine (Writer and Director), Nikki Bailey (Performer, Author, and Producer), Erika Ellis (Writer), Nasreen Alkhateeb (Filmmaker), and Tameka Citchen-Spruce (Filmmaker).
Speaker Bios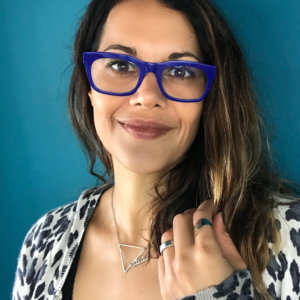 Moderator Diane J. Wright is a screenwriter and a DEI-certified creative content consultant. She collaborates with producers, directors, and screenwriters on screenplays, bibles, pitch decks, and casting to create entertainment with authentic, inclusive, respectful representation of historically excluded communities.
Diane brings lived experience as an Afro-Caribbean, biracial, invisibly disabled Canadian-American, a neurodivergent perspective, advanced degrees in narrative and behavioral studies, and experience across multiple formats and genres. Her projects have secured notable cast and greenlight funding, taken top prizes at premiere festivals, and have been broadcast and released internationally. Her original works have won multiple awards and placed in competition including in the top 15% in the Nicholl Fellowship.
After learning she's autistic with ADHD at the age of 42, Diane founded Autastic.com, a community of thousands of late-identified autistic adults and some of the only spaces dedicated to autistic people of color.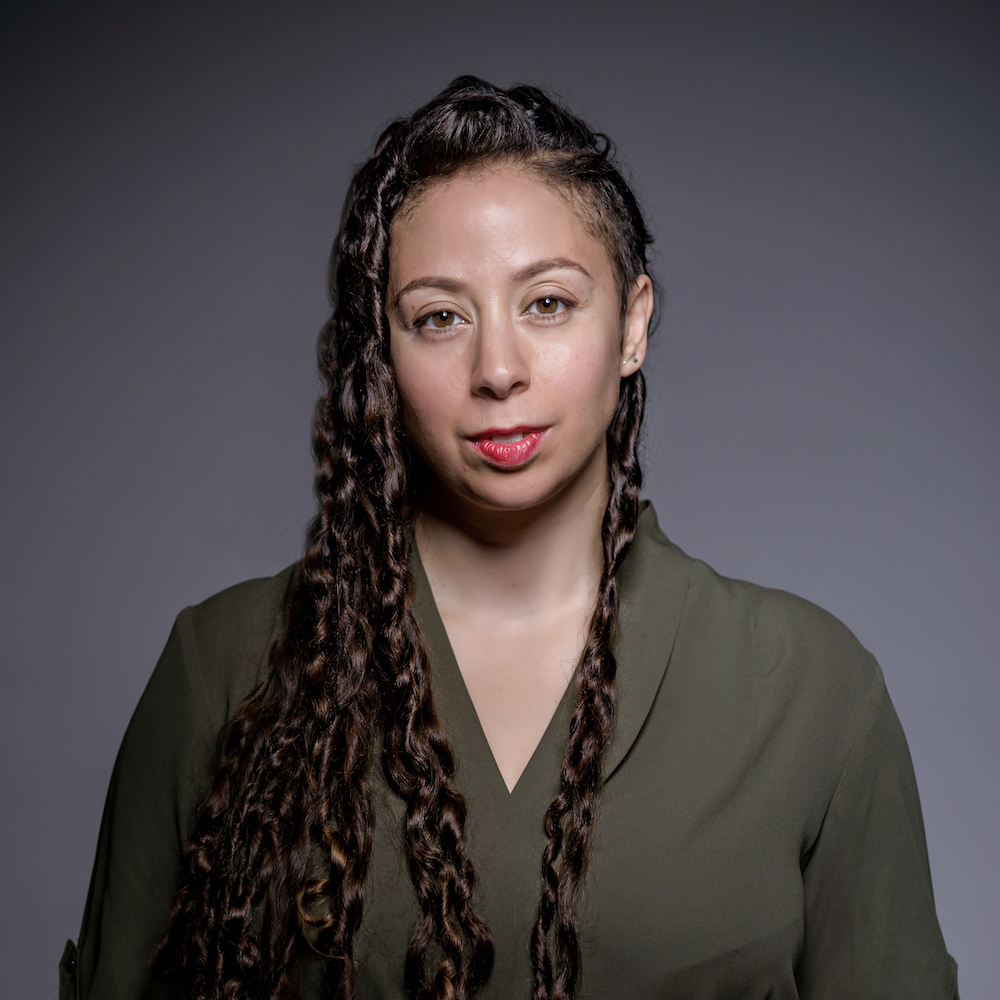 Nasreen Alkhateeb is an award winning filmmaker whose work illuminates historically excluded voices. Her ability to motivate audiences is a direct result of approaching story through multiple identities: Multi-heritage, Black, Iraqi, 1stgen, Muslim, LGBTQ, including being a person with multiple Disabilities, neurodivergent + chronic pain.
By illuminating racial injustice, disability inequity, marginalized youth, the first woman VP, and the largest telescope NASA has ever constructed, Nasreen thrives as a leader in content that shifts our culture. Her films have been featured by Apple+, FX Networks, and Oprah's EMMY winning series Uncomfortable Conversations with a Black Man. Her directing credits include NASA, Kamala Harris, UN Women, Microsoft, the Women's March, and Remedy Health Media. She Executive Produced East of the River that screened the Tribeca Film Festival, and directed campaigns for NASA and the Women's March, with an emphasis on LGBTQIA+, Disabled, and BIPOC voices.
Nasreen was honored as Director of Photography of the Apple TV+ show "Dear…" with Billy Porter, and for Vogue's Supreme Models, a six episode docuseries about the Black women who revolutionized fashion. Awarded the Wild Card award by her NASA peers, a fellow of Sundance's Accessible Futures Intensive, a fellow of The Disruptors, an alumni of the RespectAbility Lab, a fellow of the WIF Creative Circle, and a fellow of the Ford Foundation's Disability Futures, Forbes described her as "breaking barriers."
Nasreen has helped lead the 2022 RespectAbility LAB, dedicated to introducing twenty Disabled writers, and directors to studios like Disney, Sony, Lionsgate, DreamWorks, and Warner Brothers.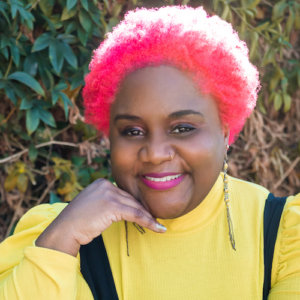 Nikki Bailey is a Performer, Published Author, and Emmy Nominated Producer, with a Master of Divinity, and now with her own podcast: Fun, Faith, & Fuckery. She was nominated for two Emmy awards for her work as a producer on PBS specials about Philadelphia politics and went on to work on and write for other television productions including: Labor and Delivery (TLC), WomenDocs (Lifetime) and This Far By Faith: African-American Spiritual Journeys (PBS). Nikki is the author of Soul Smarts for Day Starts: 31 Days of Creative Inspiration and Activities. Her article, "Girl! I Am So Over Church!" is featured in the book, Faithfully Feminist: Jewish, Christian, and Muslim Feminists on Why We Stay. She was a featured comedian for Loni Love's "Laugh Off" on BET's The Real and appeared in David Krumholtz's IFC show, Gigi Does It. Nikki also played a supporting role in the short film, Missed Connections, starring Pose actress and trans activist, Angelica Ross. Nikki is the creator of Fatch Comedy: The Fat Sketch Show which features a cast of fat and fabulous funny ladies who've sold out shows at UCB in Los Angeles and San Francisco SketchFest. Nikki holds a BA in Communication with a focus on TV & Film and a Master of Divinity degree concentrated in Worship in the Arts & Womanist Ethics.
Nikki describes herself as an inspo-edu-tainer as she is a lover all things inspirational, educational and entertainical. She is a spiritual seeker who is obsessed with learning about the various representations of The Divine from different cultures all around the world. With adoration and reverence, Nikki loves loving God (but not in that creepy, Jesus Camp, right wing fanatical way that makes her cringe). She loves the countless ways that people can love God. Nikki has a particular heart for people who are on "alternative" spiritual or life journeys; folks who don't feel welcomed or comfortable in traditional religious settings. Ya know: the weirdos, geeks, freaks, outcasts, heretics, witchy, woo woo, blasphemers. Yeah. Those are her people.
Called to be of service to The Other, Nikki's next big project is a video podcast called Fun, Faith, & Fuckery. The show is a place for seekers, questioners, believers, and bellyachers to explore ways to get more pray, play and slay into their lives. Featuring topics ranging from world religions to new age spirituality, pop-culture and current events, social justice and comedy, Fun, Faith, & Fuckery will be a podcast full of spit takes #SacredSparkle.
Nikki is proud to serve as the Administrator for Women of Color Unite and the executive assistant of Cheryl L. Bedford.
Tameka Citchen-Spruce has a strong passion for disability advocacy and media. She is the 2021 ARC Detroit Advocate of the Year Awardee, 2022 NACCD's Betty Williams Equal Opportunity Awardee, 2022 Disability 30 List nominee and 2023 Unlock Her Potential Mentee, she was mentored by socio-political comedian and executive producer, W. Kamau Bell.
Her journey started at 21 years old, as Ms. Wheelchair MI 2006. As Ms. Wheelchair MI, she spoke out about supporting women with disabilities who are being abused. Two years later she formed Women Empower Inc, with a mission to empower women with disabilities to live their best lives. Later she studied Broadcast Television and graduated with a Bachelor's degree in Journalism from Oakland University.
She has been advocating for more than 15 years for access to affordable and accessible housing, fighting against voting oppression towards people with disabilities, racial and gender injustices, and health equity.
Because of the combination of her journalism knowledge and activism, she learned the importance of telling a person's story. Her short film, Justifiable Homicide, has been nominated and won an award and her My Girl Story documentary has been selected for film festivals.
Besides her film accomplishments, she's currently the Co-Director of LEAD, a leadership development program for BIPOC disabled individuals and their parents for the Michigan Disability Rights Coalition. She also volunteers for Warriors on Wheels of Metro Detroit working on criminal justice reform for people with disabilities.
She has been selected for wonderful fellowships such as Americorp, Public Allies of Metro Detroit, and Detroit Equity Action Lab at Judge Damon Keith's Wayne State University Law Center. She was selected to be Disability Delegate at the Congressional Black Caucus Legislative Conference. And she is a proud member of the National Black Disability Coalition.
Both professionally and personally, she has seen the connection between race, gender, and disability. She read the statistics, heard the stories, and experienced the barriers that exist in her community. She seeks to advocate, educate, and create media representation of the BIPOC and disability communities in engaging and thought-provoking ways.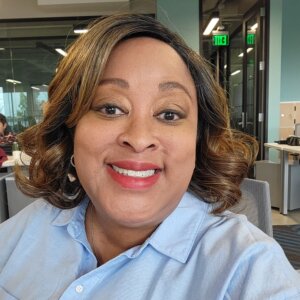 Erika Salima Ellis was born in Philadelphia and grew up in both southern New Jersey and Philly. She had a desire to be like Tootie from the Facts of Life TV show. Erika spent ten years navigating an extraordinarily unique elementary to high school experience, as a member of the first group of girls ever to be admitted to the formerly all-male Girard College boarding school. After Erika graduated from GC, she attended college for a year and then she confidently pursued a military career. After completing her service in the Navy, Erika realized she needed to spread her wings beyond the limits of an aviation electronics military career. As a freshly minted US Navy Gulf War era veteran, Erika followed her dreams into the world of finance…right after September 11th and before the 2008 crash. With the sudden need to pursue yet another career path, Erika completed her degree in Public Relations from Rowan University. From there, she found herself thrusted into the NYC fashion industry, working on Fashion Week projects, which naturally led her to the world of A-list celebrity events. From that mountaintop, Erika finally saw her career potential coalesce and she started writing and worked on some independent productions, finding her love of film. All the worlds and characters she encountered thus far found life again in the stories that are solely hers to tell. Now living in Los Angeles, Erika writes TV pilots, features and she also produces short films as a proof of concept.
Cashmere Jasmine is a first-generation disabled Afro-Caribbean writer and director from South Florida, who creates provocative surrealist dramas. Her brand is dramas revolve around taboos and the complexities of identity seen through lenses of class, race, sexuality, and even criminality; deconstructing perceptions with her real-life experiences and dark humor.
Born to undocumented immigrants in South Florida, Cashmere Jasmine had goals of being a congress-bound attorney. Her aspirations turned into working in finance at Merrill Lynch after the 2008 recession, ironically, kidney failure shifted her path out of necessity. Unwilling to let something like kidneys get in her way, her entrepreneurial spirit went into overdrive as she started a photography business, using her early digital cameras to deliver photo and video assets. She learned everything she could about making media – from sales to pre and post-production.
After bribing the DP of an agency into a cinematography mentorship (don't ask), landing a small business grant, then encountering a series of unfortunate events, Cashmere's arduous journey led her from South Florida to Boston, to Southern California. Where she creates film and new media with a dedication to featuring BIPOCs on both sides of the camera, she has produced award-winning shorts "Bombs Bursting in Air" (L.A. Intl. Film Fest, 2020) and "Weenie" (Buffer Film Fest, 2019), primarily focusing on LGBTQIA+ and disability-inclusive stories. Her next project on her slate is "Sia" (2022), as she finishes post-production on her self-reflective identity series of shorts she wrote and directed, "Oreo" (2021)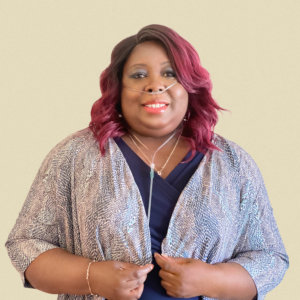 Juliet Romeo is an award-winning writer and director. Diagnosed with Sickle Cell Disease as an infant, she has bravely endured hospital stays which honed her passion for reading and writing stories. Through these experiences, she crafts unique narratives from the perspective of a Caribbean woman of color living with a disability, promoting women's empowerment while amplifying diverse voices in meaningful ways through cinematic artistry. A firm believer in God's plan for us all, she continues to make strides towards positively impacting people's lives by producing works full of hope despite any limitation or obstacle put before them!
A recent WEG grant recipient, Romeo just concluded production on her upcoming romantic drama Uncomplicated—which seeks to prompt dialogue about dating while disabled in the modern age of technology. Already making impressive strides towards ensuring that filmmakers everywhere are given equal opportunities for representation, she is the founder of Slamdance Film Festival's groundbreaking "Unstoppable" program that encourages inclusion and diversity across all levels of filmmaking. Romeo is an alumnus of RespectAbility's 2021 Lab for Entertainment Professionals with Disabilities.