Read transcript
Download PowerPoint
Helping adults with intellectual and developmental disabilities discover and find belonging in a faith community of their choice can be daunting. Support staff come from different traditions or may have no religious background. Discovering the "right fit" can be tricky. Accompanying someone on their spiritual journey is about more than attending. The Direct Support Professional (DSP) may need to be a guide, coach, and community builder! The work can be meaningful and rewarding, calling on DSPs to acknowledge their own spiritual biases as they help people find a community of belonging. This session provided practical tips for support teams, from making initial contacts and introductions to helping build relationships between the people you support and members of a church, synagogue, or mosque.
Speaker Bios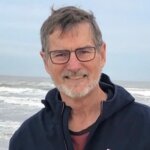 Bill Gaventa is an author, speaker, trainer, and consultant primarily in the arena of faith and disability. He is the founder and Director Emeritus of the Summer Institute of Theology and Disability and the current Director of the National Collaborative on Faith and Disability. He was the Director of Community and Congregational Supports at the Elizabeth M. Boggs Center on Developmental Disabilities in New Jersey from 1995-2013. His primary areas of experience and expertise include spiritual and faith-based supports with people with disabilities, training for clergy, seminarians, and community services staff, aging, end of life/grief issues in intellectual and developmental disabilities, cultural competence, and community building. He served as the President of American Association of Intellectual and Developmental Disabilities from 2016-2017. He was Editor of the Journal of Religion, Disability and Health for 14 years, and is author of Spirituality and Disability: Recovering Wholeness published by Baylor University Press in 2018.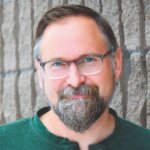 Keith Dow, PhD. (he/him) lives near Ottawa, Ontario and serves as the Manager of Organizational and Spiritual Life with Christian Horizons (christianhorizons.org). Keith coaches supervisors and Direct Support Professionals in the areas of grief and loss, compassion fatigue, and conflict resolution. Trained as a theologian, Dr. Dow is the author of Formed Together: Mystery, Narrative, and Virtue in Christian Caregiving (Baylor, 2021) and works with churches and service providers to support the spiritual needs and contribution of people with intellectual disabilities in all aspects of faith and life.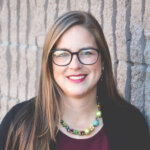 Jasmine Duckworth has been serving with Christian Horizons since 2004 and has been disabled herself since 2015. As part of her role as Community Development Manager she often speaks with churches and community groups about disability, accessibility, and ableism. She works closely with self-advocates as they work to improve Christian Horizons, the developmental services sector, and the broader community. She is a mum, wife, and obsessive knitter.